Official Spirit International site  |  Ogletree Georgia Tech bio
Trinity, Texas – Georgia Tech's Andy Ogletree (Little Rock, Miss.) is one of four of the country's top collegiate golfers who are set to compete for Team USA for the 2019 Spirit International Amateur Golf Championship, starting Thursday at Whispering Pines Golf Club.
The Spirit International Amateur Golf Championship is a premiere golf event featuring the world's best men and women amateur golfers representing their respective countries in team and individual competitions. It is a biennial event which alternates with the World Amateur Team Championship. Joining Ogletree on Team USA is Cole Hammer (Houston, Texas), Emilia Migliaccio (Cary, N.C.), and Kaitlyn Papp (Austin, Texas).
The 2019 Spirit International features 80 competitors from 20 countries, representing six continents. The Spirit is a 54-hole four-ball stroke-play competition with three concurrent competition categories: international team, men's team, women's team. Gold, Silver and Bronze commemorative medals are awarded to the top three golfers in each competition.
Ogletree's selection for this event comes on the heels of his winning the U.S. Amateur Championship at Pinehurst, N.C., in August and helping the United States team defeat Great Britain and Ireland in the 2019 Walker Cup at Royal Liverpool Golf Club. The Tech senior is currently No. 28 in the World Amateur Golf Rankings, while Hammer is No. 3.
Ogletree was named to the 2019 Golf Coaches Association All-America second team and made the All-Atlantic Coast Conference team, posting four top-10 finishes last spring and a runner-up performance at the ACC Championship. This fall, after missing the Carpet Capital Collegiate while competing in the Walker Cup, he has posted one top-10 finish in three events and a 72.17 stroke average.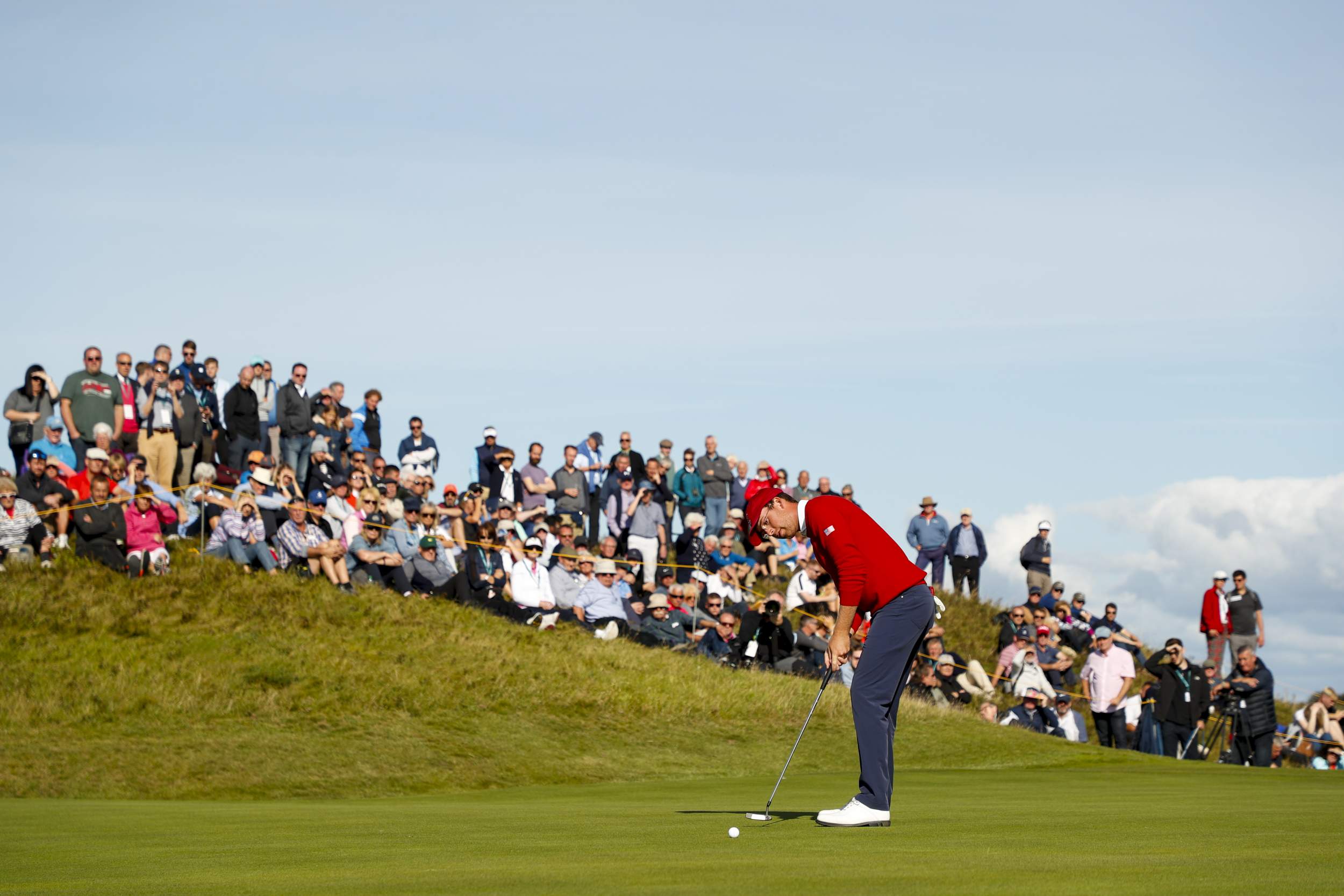 Team USA is looking for its sixth overall and fifth consecutive win. Their latest win came in 2015. The 2017 event was cancelled due to Hurricane Harvey.
Stacy Lewis, a 12-time LPGA champion and a resident of Houston, is the captain of Team USA.
Competition begins Thursday, and a live stream of the event will be broadcast on the above in addition to Golfweek.com (Golfweek.com\TheSpiritGolf).
A detailed schedule of the 2019 Spirit International Amateur Golf Championship live stream events is below (times subject to change):
Thursday, Nov. 7, noon-3 p.m. CT – First Round of Competition
Friday, Nov. 8, noon-3 p.m. CT – Second Round of Competition
Saturday, Nov. 9, noon CT through end of play – Final Round of Competition
 About the ACC Network: The ACC Network (ACCN) is a new national network dedicated to 24/7 coverage of Atlantic Coast Conference sports. ACCN is currently available through six national providers: DirecTV, Dish Network, Sling TV, Hulu, YouTube TV and Playstation Vue. ACCN is also available via 60-plus local cable/digital providers, including AT&T uVerse and Cox Communications. To learn what providers carry ACCN in your area, visit getaccn.com.
To watch ACC Network programming online via the ESPN app or WatchESPN.com, the viewer must subscribe to a cable/satellite/digital provider that carries the ACC Network.
ABOUT GEORGIA TECH GOLF
Georgia Tech's golf team is in its 25th year under head coach Bruce Heppler, winning 62 tournaments in his tenure. The Yellow Jackets have won 18 Atlantic Coast Conference Championships, made 29 appearances in the NCAA Championship and been the national runner-up four times. Connect with Georgia Tech Golf on social media by liking their Facebook page, or following on Twitter (@GTGolf) and Instagram. For more information on Tech golf, visit Ramblinwreck.com.