STAFF
Head Coach Bruce Heppler
Georgia Tech's recent run of Atlantic Coast Conference championships and NCAA Championship finals performances are unprecedented in school history – 10 Atlantic Coast Conference titles in the last 14 years and four trips to match play at the NCAA Championship.
Bruce Heppler has guided the Yellow Jackets to an NCAA regional every year since 1998, while 17 of those teams advanced to the NCAA Finals, and 11 finished in the top eight, including three runner-up showings. During his tenure, Tech has won or shared 13 Atlantic Coast Conference titles. Only two ACC coaches have led their teams to more ACC titles than has Heppler. The Yellow Jackets have captured or shared 59 team titles overall.
He was named ACC Coach of the Year in 2019 for the 10th time, more than any ACC coach in conference history.
Since 2000, Tech has finished outside the top 10 in both polls only three times.
Assistant Coach Devin Stanton
A former standout pitcher for Georgia Tech's baseball team who has spent time as a strength and conditioning coach and a professional caddie the last several years, Devin Stanton joined joined the Georgia Tech golf staff in July of 2019.
Stanton began his new role after spending the past year as a strength and conditioning intern with Georgia Tech athletics, helping coach the baseball team, golf team and track and field athletes in the weight room, and also training the men's and women's cheerleading teams. In the golf program, he will be responsible for recruiting, fitness development during competitions, assisting with practice design and set up, supervising technology at Tech's Noonan Practice Facility, and assisting with all other daily compliance and reporting responsibilities.
Strength & Conditioning Coach Steve Tamborra
In his 20th year as an assistant player development coach at Georgia Tech, Steve Tamborra oversees the highly-touted strength and conditioning program for the Georgia Tech baseball team.
Since his arrival more than a decade ago, Tamborra has been responsible for the development and implementation of strength training regimes of many student-athletes that have gone on to play professional baseball, with several of those athletes returning to Georgia Tech during their offseason to continue training with him.
In 2013, Tamborra was named a Master Strength and Conditioning Coach (MSCC) by the Collegiate Strength and Conditioning Coaches Association (CSCCa). This honor is the highest given in the strength and conditioning profession.
Administrative Assistant Stephanie Swant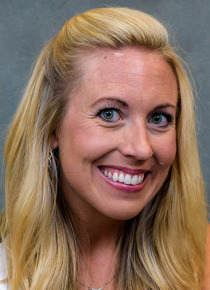 Stephanie Swant Tobin handles the dual roles of director of operations for the Georgia Tech golf program and management of special events and projects for the Georgia Tech Athletic Association.
Tobin originally joined the GTAA staff in December 2014 as the assistant to the senior associate athletic director for the Alexander-Tharpe Fund. In May 2015, she was named the executive assistant for Georgia Tech's director of athletics. In February, 2019, she joined Georgia Tech's golf staff as director of operations, supporting the team in the areas of fundraising, travel coordination and administrative support while continuing to manage events and projects for Tech athletics.