THE FLATS – Just 180 miles from his Chico, Calif., home, Georgia Tech golfer Noah Norton will compete in his first major championship beginning Thursday along with four Yellow Jacket PGA Tour pros at the 119th U.S. Open at famed Pebble Beach Golf Links in Pebble Beach, Calif.
All three of the players in Norton's group – American pro Nick Hardy and Norwegian pro Andreas Halvorsen – survived local and sectional qualifying to earn their spots in the 156-player field and will play together Thursday and Friday. Norton, who won his local qualifier at home in Chico, shared medalist honors with Yellow Jacket All-American Ollie Schniederjans at Hawks Ridge Golf Club in Ball Ground, Ga.
Matt Kuchar, currently No. 1 in the FedEx Cup standings and a two-time winner on the PGA Tour this year, is playing in his 17th U.S. Open. All-American Roberto Castro, a seventh-year PGA Tour pro, tied for third place at Ball Ground to earn a spot and will play in the U.S. Open for the sixth time. All-American Chesson Hadley, a PGA Tour member in his sixth year, earned his spot by finishing seventh at Columbus, Ohio and is in the field for the second straight year.
Only last year, when six Yellow Jackets played at Shinnecock Hills on Long Island, N.Y., has Georgia Tech had a larger representation at the U.S. Open.
"The course is amazing. You can't ask for much more than to be at Pebble Beach. The course, the greens are in incredible condition," said Norton following his practice round on Monday. He is set to play a practice round Wednesday with Schniederjans and Castro.
"The course is much different (now than during last year's U.S. Amateur). I expected the course to be kind of similar, but it's not at all. They narrowed the fairways quite a bit. The greens are faster already, and the rough is twice as thick. So it's not the same course at all. But it's exactly as you'd expect it for a U.S. Open."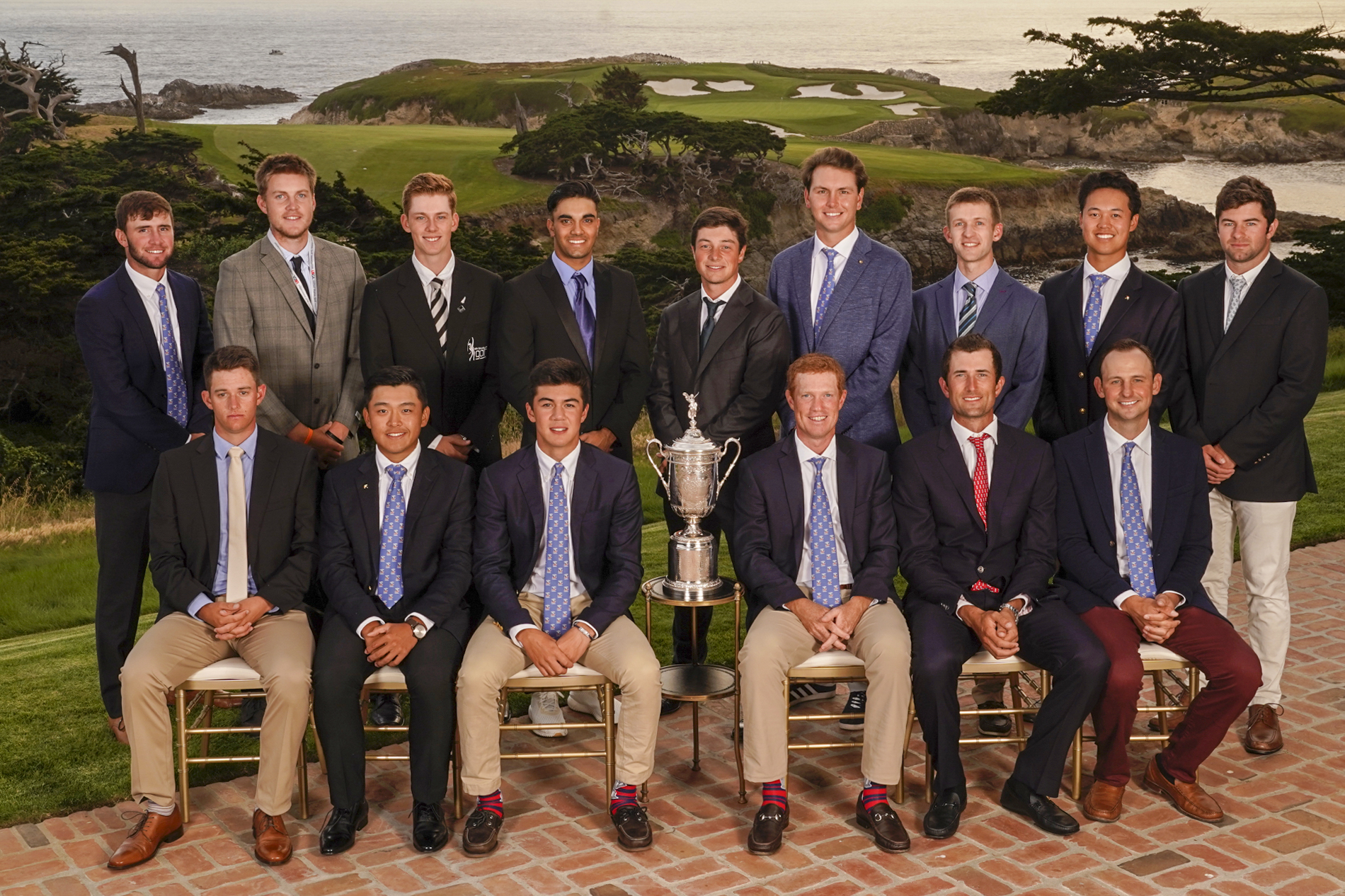 Norton is one of 15 amateurs to make it into the field for the U.S. Open, and he is playing on familiar ground, having competed there in last year's U.S. Amateur Championship and attending the U.S. Open in its last turn there in 2010. He also is one of 17 competitors this week who advanced through both local and sectional qualifying.
A two-time All-Atlantic Coast Conference performer, Norton finished the college season ranked No. 74 in the Golfstat rankings and is currently ranked No. 179 in the World Amateur Golf rankings. After a tie for 124th at the NCAA Championship, he remained in Atlanta to work on parts of his game to prepare for last Monday's qualifier, and traveled to California last Friday.
This is the second consecutive year a player on the current Georgia Tech team has qualified for the U.S. Open. Rising senior Tyler Strafaci qualified last June and missed the 36-hole cut at Shinnecock Hills.
THURSDAY/FRIDAY TEE TIMES AND PAIRINGS (Local Time)
8:57 a.m./2:42 p.m. – Noah Norton (a) with Nick Hardy, Andreas Halvorsen
12:30 p.m./6:45 a.m. – Roberto Castro with Rory Sabbatini, Sam Horsfield
1:14 p.m./7:29 a.m. – Chesson Hadley with Thomas Pieters, Stewart Hagestad (a)
1:47 p.m./8:02 a.m. – Matt Kuchar with Adam Scott, Webb Simpson
2:20 p.m./8:35 a.m. – Ollie Schniederjans with Mikumu Horikawa, Anirban Lahiri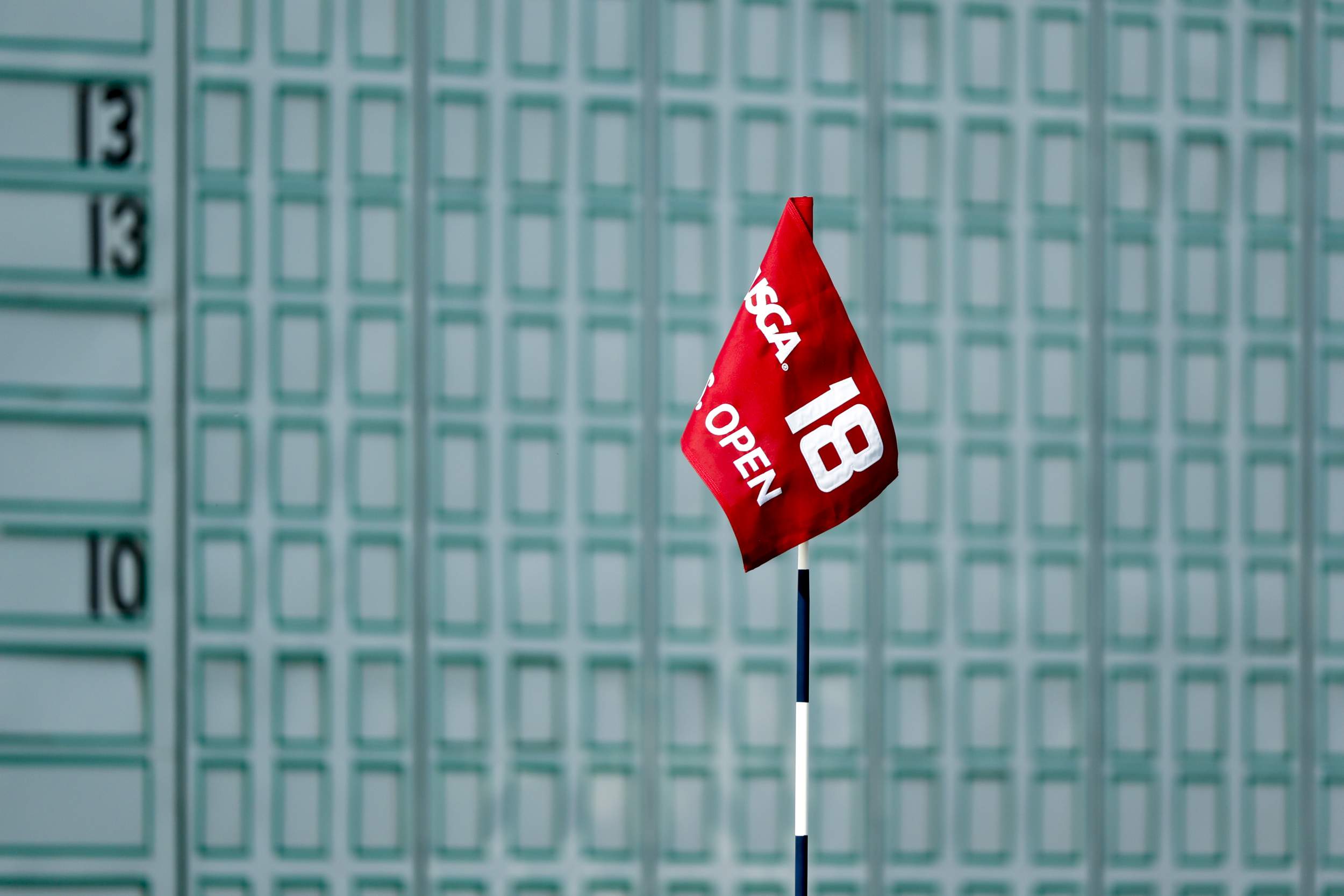 TECH'S AMATEUR HISTORY IN THE U.S. OPEN
Twelve different Yellow Jackets have played in the U.S. Open as amateurs in past years. That tradition began with the legendary Bobby Jones, who competed in 11 U.S. Open championships, winning four of them (1923, 1927, 1929 and 1930). It has continued with All-America players such as Bunky Henry, David Duval, Kuchar, Bryce Molder, Cameron Tringale, Schniederjans and Strafaci.
Kuchar did so twice. He was the low amateur in 1998, tying for 14th place at The Olympic Club in San Francisco, Calif., having earned his spot after winning the 1997 U.S. Amateur following his freshman year at Tech. His 1998 finish allowed him to return as a rising Tech senior for the 1999 U.S. Open at Pinehurst Resort, where he missed the cut. Schniederjans tied for 42nd place in 2015 at Chambers Bay in Washington state, the summer following his senior year at Georgia Tech. He earned his way into the U.S. Open by winning the Mark H McCormack medal as the world's top amateur player in 2014, and delayed turning pro in order to keep his spot in the field.
Molder and Tringale remained amateurs following their senior years in order to play in the Walker Cup later in the year, and qualified to play in the U.S. Open. Molder was the low amateur and tied for 30th place in 2001 at Southern Hills Golf Club in Tulsa, Okla., while Tringale missed the cut at Bethpage State Park's Black Course in 2009. Molder also qualified in 1999, following his sophomore year, and missed the cut.
Duval, a four-time All-American at Tech, played two U.S. Open championships as an undergraduate at Tech, missing the cut in 1990 at Medinah Country Club and tying for 56th place in 1992 at Pebble Beach Golf Links. Michael Barbosa, who never played professionally after graduating from Tech in 2006, qualified for the 2011 U.S. Open at Congressional Country Club and missed the cut.
Henry, who attended Tech on a football scholarship and was a standout kicker, played in five U.S. Opens, the first as an amateur in 1966 a year before he finished as the runner-up in the NCAA Championship. He turned pro following that and played 12 years on the PGA Tour, including four more U.S. Open appearances.
During the 1920s and 1930s when Bobby Jones built his legendary amateur career, two of his contemporaries, NCAA Champions Watts Gunn and Charlie Yates, each competed in two U.S. Open championships.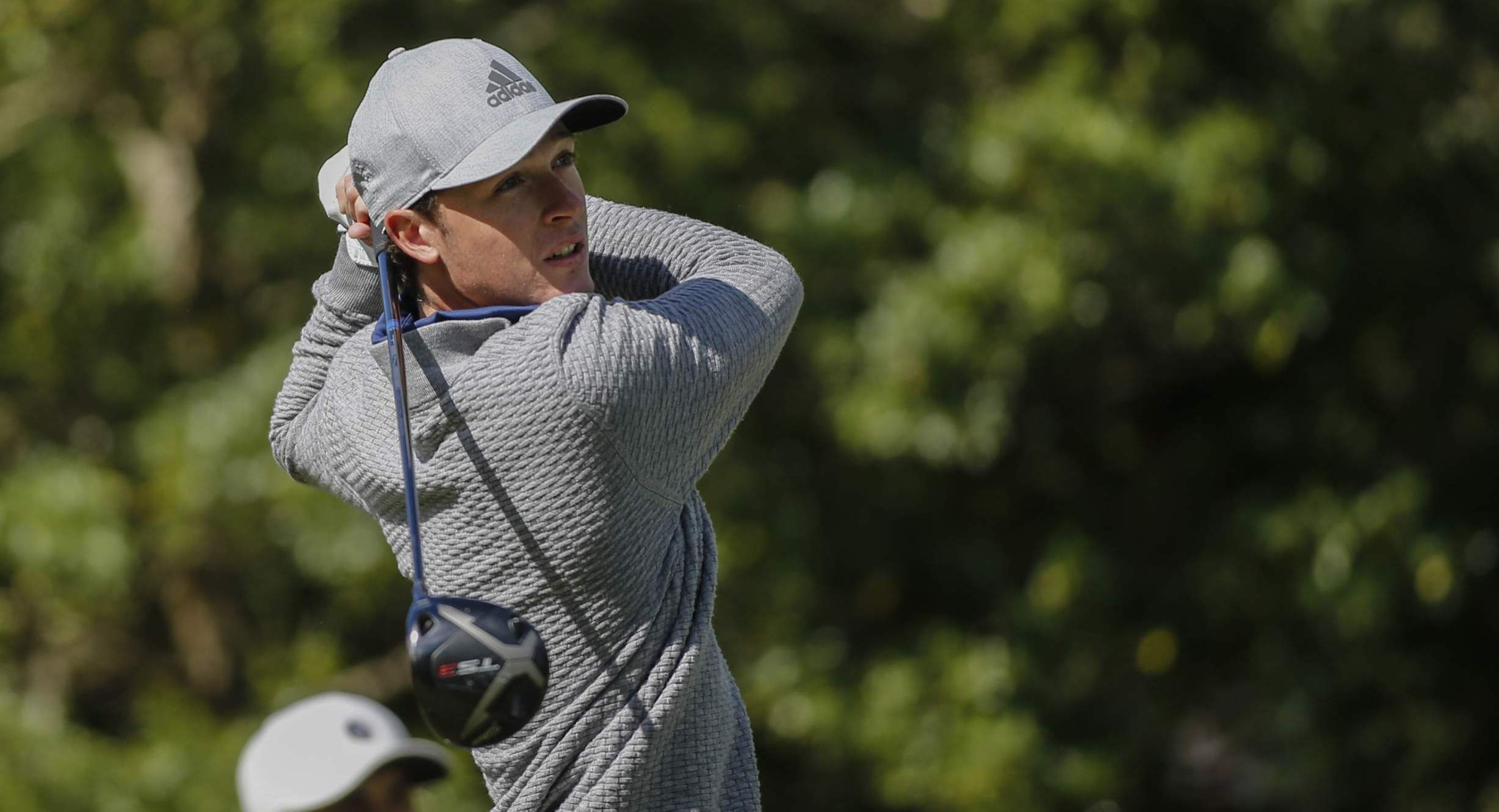 Luke Schniederjans was low Yellow Jacket (T19) at last week's Dogwood Invitational.
JACKETS IN AMATEUR GOLF
Six Georgia Tech golfers competed in last week's Dogwood Invitational at Druid Hills Golf Club, the first big event of the summer amateur season. Rising senior Luke Schniederjans (Powder Springs, Ga.) and rising sophomore Connor Howe (Ogden, Utah) both advanced past the 54-hole cut, with Schniederjans tying for 19th place at 9-under-par 279, and Howe tying for 29th at 6-under 282.
Howe joins rising seniors Andy Ogletree (Little Rock, Miss.) and Tyler Strafaci (Davie, Fla.), along with red-shirt sophomore Ben Smith (Novi, Mich.) at this week's Monroe Invitational in Pittsford, N.Y. Recent graduate James Clark (Columbus, Ga.) and red-shirt freshmen Bartley Forrester (Gainesville, Ga.) and Luka Karaulic (Dacula, Ga.) are competing in the Southeastern Amateur in Columbus, Ga. Both events begin Wednesday and run through Saturday.
ACC NETWORK – COMING AUG. 22
The ACC Network is a linear and digital platform dedicated to 24/7 coverage of ACC sports. It will exclusively televise approximately 450 live events each year, including approximately 40 football games (beginning with Georgia Tech's 2019 season opener at Clemson on Aug. 29), as well as 150 men's and women's basketball contests.
Don't get shut out! For more information and to learn if your cable/satellite/digital provider is committed to carrying the ACC Network, visit GetACCN.com. Georgia Tech fans whose cable/satellite/digital providers aren't already committed to carrying the ACC Network are urged to contact their providers and ask for the ACC Network to be a part of their subscription.
ABOUT GEORGIA TECH GOLF
Georgia Tech's golf team is in its 25th year under head coach Bruce Heppler, winning 59 tournaments in his tenure. The Yellow Jackets have won 18 Atlantic Coast Conference Championships, made 29 appearances in the NCAA Championship and been the national runner-up four times. Connect with Georgia Tech Golf on social media by liking their Facebook page, or following on Twitter (@GTGolf) and Instagram. For more information on Tech golf, visit Ramblinwreck.com.