Greensboro, N.C. – Georgia Tech's Tyler Strafaci has been named the Atlantic Coast Conference Men's Golfer of the Month for October.
A senior from Davie, Fla., Strafaci finished fifth against a stacked field (14 players ranked among the nation's top 50) in the Golf Club of Georgia Collegiate. He also helped Georgia Tech win the Cypress Point Classic, a match play event, with victories over No. 33 California, No. 24 UCLA and No. 5 Duke. He won two matches and was on the cusp of winning his other when the team match was decided. He defeated No. 22-ranked Evan Katz of Duke in singles in the final round.
Tech won three of its four events in the fall season, with Strafaci posting a runner-up finish in the Carpet Capital Collegiate, a tie for 30th at the Olympia Fields/Fighting Illini Invitational in addition to the two October performances. He finished the fall ranked No. 6 in the nation individually in the Golfweek/Sagarin Index and No. 21 by Golfstat.
Georgia Tech finished the fall ranked No. 2 in the nation by Golfweek and No. 3 in Golfstat.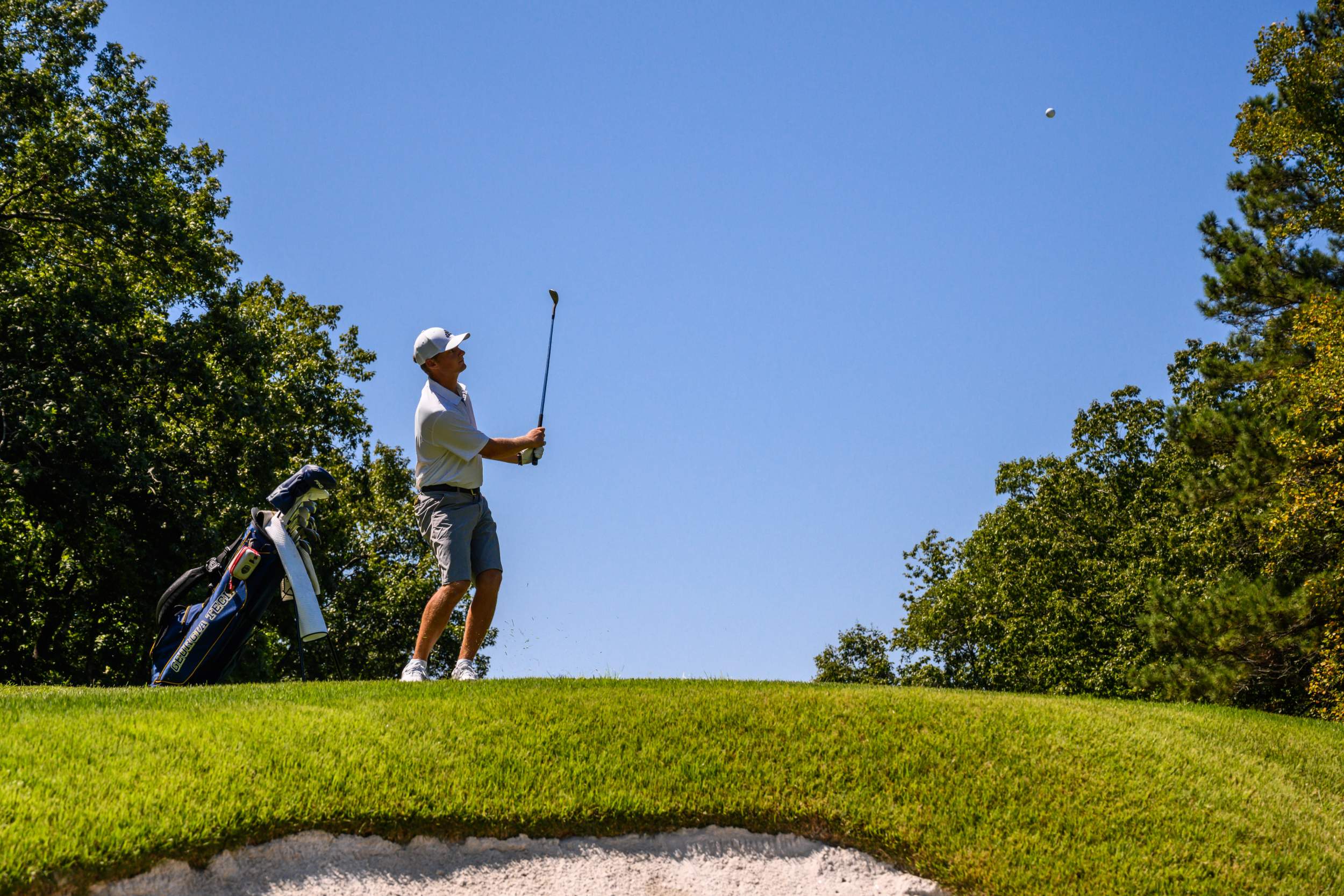 Strafaci finished the fall ranked No. 6 nationally in the Golfweek/Sagarin Index.
About the ACC Network: The ACC Network (ACCN) is a new national network dedicated to 24/7 coverage of Atlantic Coast Conference sports. ACCN is currently available through six national providers: DirecTV, Dish Network, Sling TV, Hulu, YouTube TV and Playstation Vue. ACCN is also available via 60-plus local cable/digital providers, including AT&T uVerse and Cox Communications. To learn what providers carry ACCN in your area, visit getaccn.com.
To watch ACC Network programming online via the ESPN app or WatchESPN.com, the viewer must subscribe to a cable/satellite/digital provider that carries the ACC Network.
ABOUT GEORGIA TECH GOLF
Georgia Tech's golf team is in its 25th year under head coach Bruce Heppler, winning 62 tournaments in his tenure. The Yellow Jackets have won 18 Atlantic Coast Conference Championships, made 29 appearances in the NCAA Championship and been the national runner-up four times. Connect with Georgia Tech Golf on social media by liking their Facebook page, or following on Twitter (@GTGolf) and Instagram. For more information on Tech golf, visit Ramblinwreck.com.
-#TogetherWeSwarm-