Georgia Tech 2020 amateur results
THE FLATS – Georgia Tech's Noah Norton came up just short of posting the ninth amateur tournament victory for a Yellow Jacket this summer, tying for first place in the regulation 54 holes but falling in a playoff for the title at the Rivermont GCAA Amateur in Johns Creek, Ga.
Nine of the current 11 Yellow Jacket golfers participated this weekend in the event at Rivermont Golf Club, one of 11 amateur events being conducted by the Golf Coaches Association as Covid-19 has forced the cancellation of many collegiate tournaments this fall. The 54-hole tournaments are open to any male or female golfers who were on a college or university varsity golf roster during the 2019-20 school year or are scheduled to be on a college or university varsity golf roster during the upcoming 2020-21 school year.
The Chico, Calif., senior carried a two-stroke lead into Sunday's final round and closed with a 3-under-par 69, but John Murphy pulled even with a 5-under-par 67, forcing a playoff, which he won on the first hole. The two players completed 54 holes at 12-under-par 204.
Norton competed in his fourth U.S. Amateur last month at Bandon Dunes in Oregon, reaching the round of 32 in match play. Currently No. 57 in the World Amateur Golf Ranking, Norton is a two-time All-Atlantic Coast Conference (ACC) selection and won the Patriot All-America Invitational last December. He finished runner-up to Cooper Dossey in the 2019 North & South Amateur and was the 2017 California State Amateur runner-up.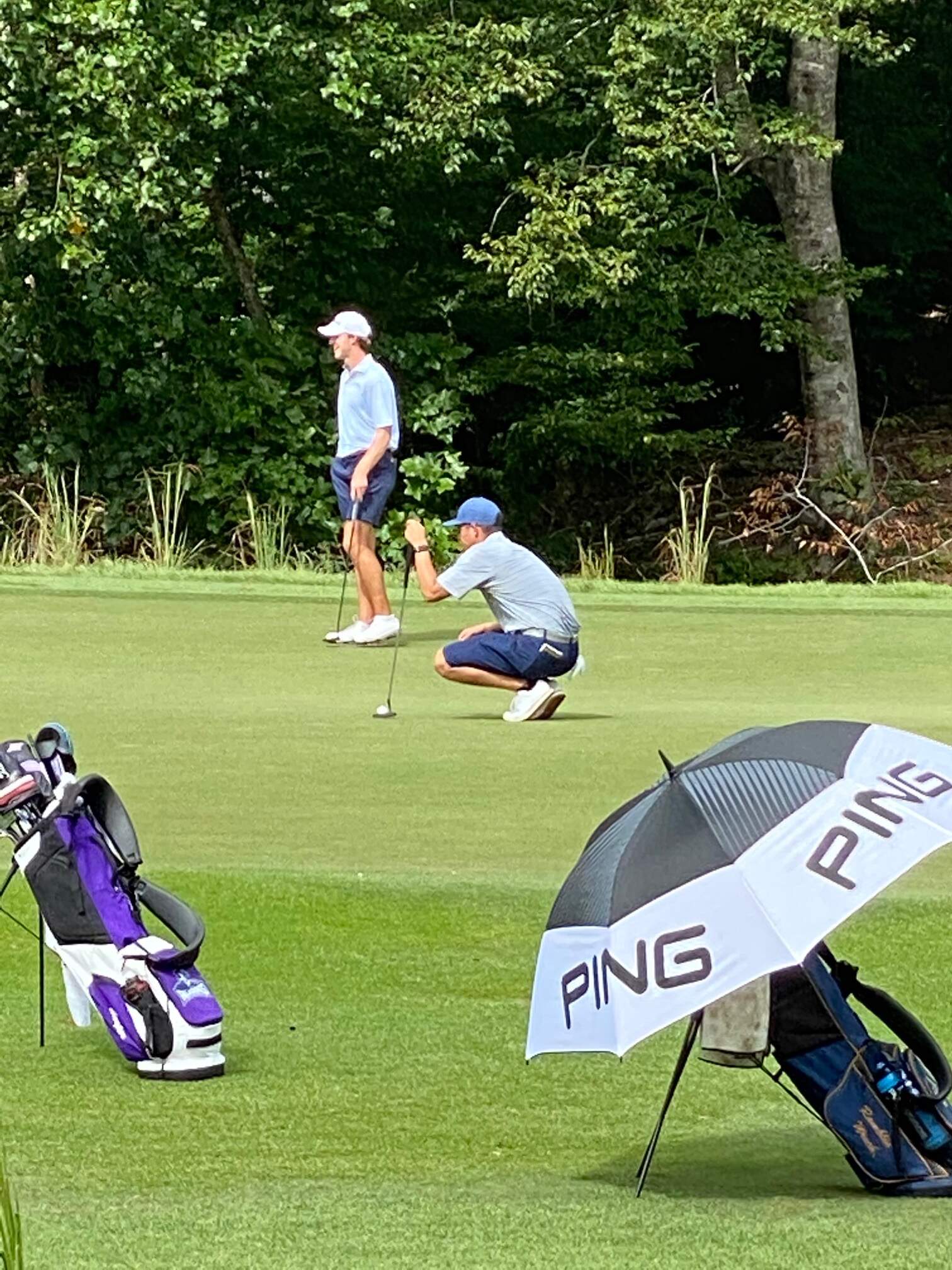 Four other Yellow Jackets finished among the top 25 in the 77-player field: junior Connor Howe (Ogden, Utah) tied for 10th place at 2-under-par 214, while senior Will Dickson (Providence, R.I.) tied for 12th place at 215 (-1). Sophomore Bartley Forrester (Gainesville, Ga.) tied for 22nd place, and junior Ben Smith (Novi, Mich.) tied for 24th.
It continued a strong 2020 amateur season which has seen Georgia Tech golfers take home eight titles at various levels. Senior teammate Tyler Strafaci (Davie, Fla.) won the U.S. Amateur championship in August along with the North & South Amateur and the Palmetto Amateur in early July, while 2020 graduate Luke Schniederjans (Alpharetta, Ga.) captured the Georgia Amateur Championship July 12. Howe won the Southeastern Amateur a week later and also won a pair of regional amateur events near his home state of Utah earlier in the summer.
MORE ON GCAA AMATEUR SERIES
GCAA amateur events are being conducted over two days (Saturday-Sunday or Monday–Tuesday) with 54 holes of competition, using either a shotgun start format or double tee start format. Both male and female golfers are competing in one tournament using two sets of tees. Tournaments are recognized by the World Amateur Golf Ranking, with points will be awarded accordingly based on the individual participants' finish against other players of their gender. Events will have a minimum of 60 and a maximum of 84 players, and additional dates and venues may be added. The upcoming schedule includes events in Mississippi and Kentucky as well as Pinehurst and Raleigh in North Carolina.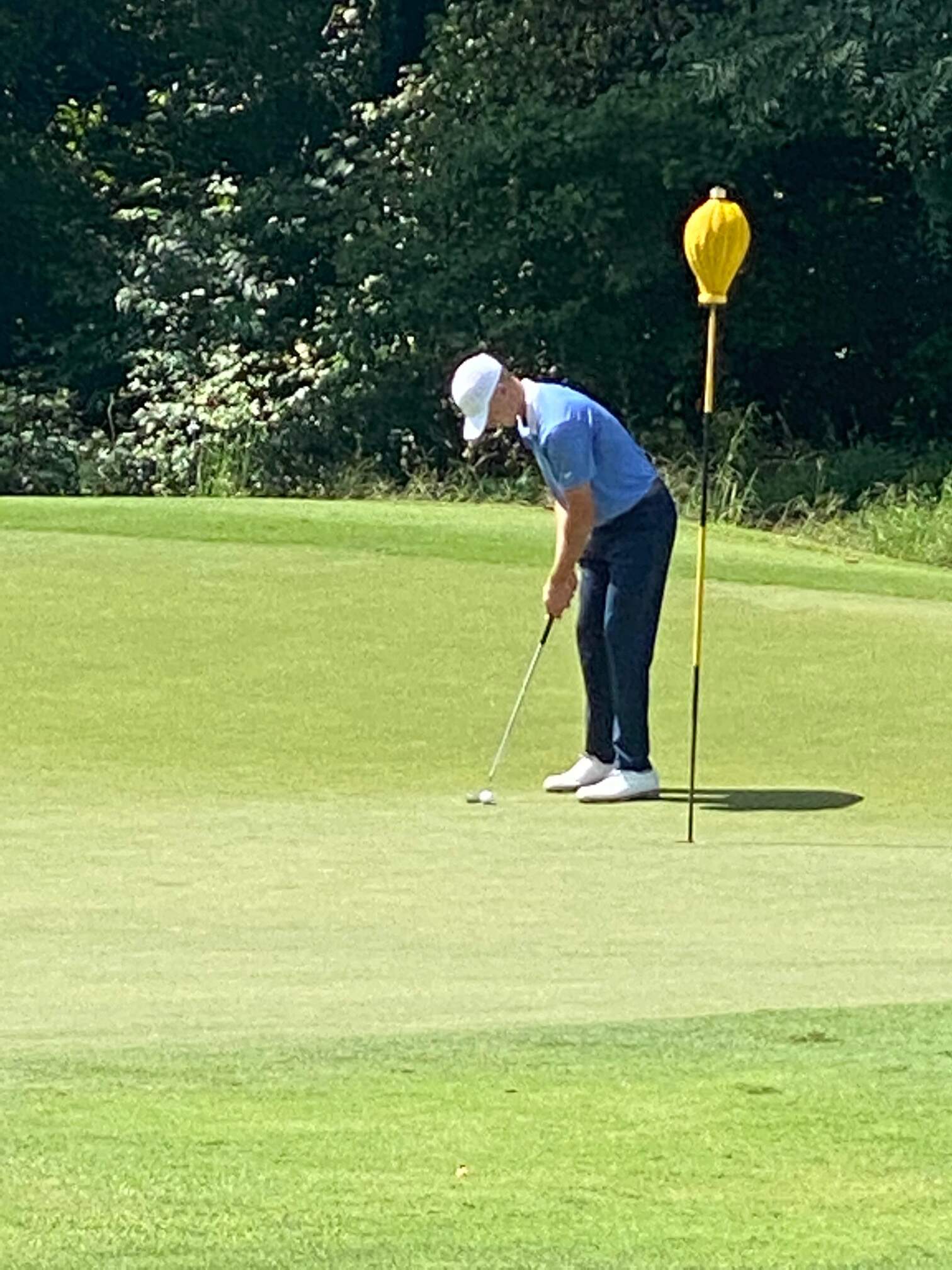 Alexander-Tharpe Fund
The Alexander-Tharpe Fund is the fundraising arm of Georgia Tech athletics, providing scholarship, operations and facilities support for Georgia Tech's 400-plus student-athletes. Be a part of developing Georgia Tech's Everyday Champions and helping the Yellow Jackets compete for championships at the highest levels of college athletics by supporting the A-T Fund's Annual Athletic Scholarship Fund, which directly provides scholarships for Georgia Tech student-athletes, and the Support The Swarm Fund, created to give fans an opportunity to help Georgia Tech athletics maintain its recent momentum through the financial challenges of the Covid-19 pandemic! To learn more about supporting the Yellow Jackets, visit atfund.org.  
ABOUT GEORGIA TECH GOLF
Georgia Tech's golf team has completed 25 years under head coach Bruce Heppler, winning 64 tournaments in his tenure. The Yellow Jackets have won 18 Atlantic Coast Conference Championships, made 29 appearances in the NCAA Championship and been the national runner-up four times. Connect with Georgia Tech Golf on social media by liking their Facebook page, or following on Twitter (@GTGolf) and Instagram. For more information on Tech golf, visit Ramblinwreck.com.