Final Results via Golfstat  |  Complete Results (PDF)
Salem, S.C.  – Andy Ogletree shot a final-round 8-under-par 64 while three other Yellow Jackets broke 70 Sunday, and No. 8 Georgia Tech dominated the final round with a 19-under-par 269 to score an 11-stroke victory at the Clemson Invitational.
Tech scored its 58th tournament victory during the tenure of head coach Bruce Heppler, its second win this spring and fifth of the 2018-19 school year, and did so in near-record fashion. The Jackets' 269 score Sunday was the fifth-lowest in program history. Their 54-hole total of 812 (52-under-par) was the third-lowest, four strokes shy of the team record, and the lowest score this year in Division I golf.
TECH LINEUP – Ogletree, who has been the Yellow Jackets' leading scorer throughout the spring season, shook off a sluggish front nine Sunday to go 8-under-par on the back. The junior from Little Rock, Miss., played his last four holes birdie-eagle-birdie-eagle and finished in a tie for fifth place individually.
Tyler Strafaci (Jr., Davie, Fla.) played a clean back nine and recorded seven birdies while posting his third straight 4-under-par 68, finishing alone in fourth place, while freshman Connor Howe (Ogden, Utah) recorded six birdies on his way to a 68. Sophomore Noah Norton (Chico, Calif.) added a 3-under-par 69 for Tech and wound up in a tie for fifth place individually.
Luke Schniederjans, who had a one-shot lead in the medal race entering the round, did not count for the Jackets Sunday after shooting 71 (-1), but still finished alone in third place. Fifth-year senior James Clark (Columbus, Ga.), competing as an individual, shot 69 to tie for 22nd.
Tech went 41-under-par on par-5 holes over the weekend, 15-under-par on the par-4s. The Jackets led the tournament with 83 birdies and five eagles.
Luke Schniederjans finished alone in third place at 14-under-par 202.
TEAM LEADERBOARD – Georgia Tech started out well in its opening round and improved throughout the weekend, putting together rounds of 272-271-269 for a 52-under-par total of 812, the Yellow Jackets' best 54-hole score in more than four years. Tech's 19-under-par closing round kept No. 9 Duke, which shot 18-under-par 270 Sunday, well in the rear-view mirror with a tournament score of 823 (-41).
No. 14 Georgia, which was one stroke behind Tech after 18 holes and six back after 36 holes, posted a 7-under-par 281 Sunday and finished in third place at 830 (-34). No. 17 Clemson, the host team, shot 8-under-par 282 Sunday and finished fourth at 836 (-28). Virginia was fifth at 842 (-22).
INDIVIDUAL LEADERBOARD – Clemson's Bryson Nimmer fired a 64 Sunday to finish 54 holes at 17-under-par 199, capturing medalist honors by one stroke over Duke's Adrian Pendaries, whose 68 Sunday left him at 16-under-par 200.
Georgia Tech occupied the next four positions on the leaderboard – Luke Schniederjans finished third at 202 (-14) and Tyler Strafaci was fourth at 202 (-14), while Andy Ogletree and Noah Norton tied for fifth at 205 (-11).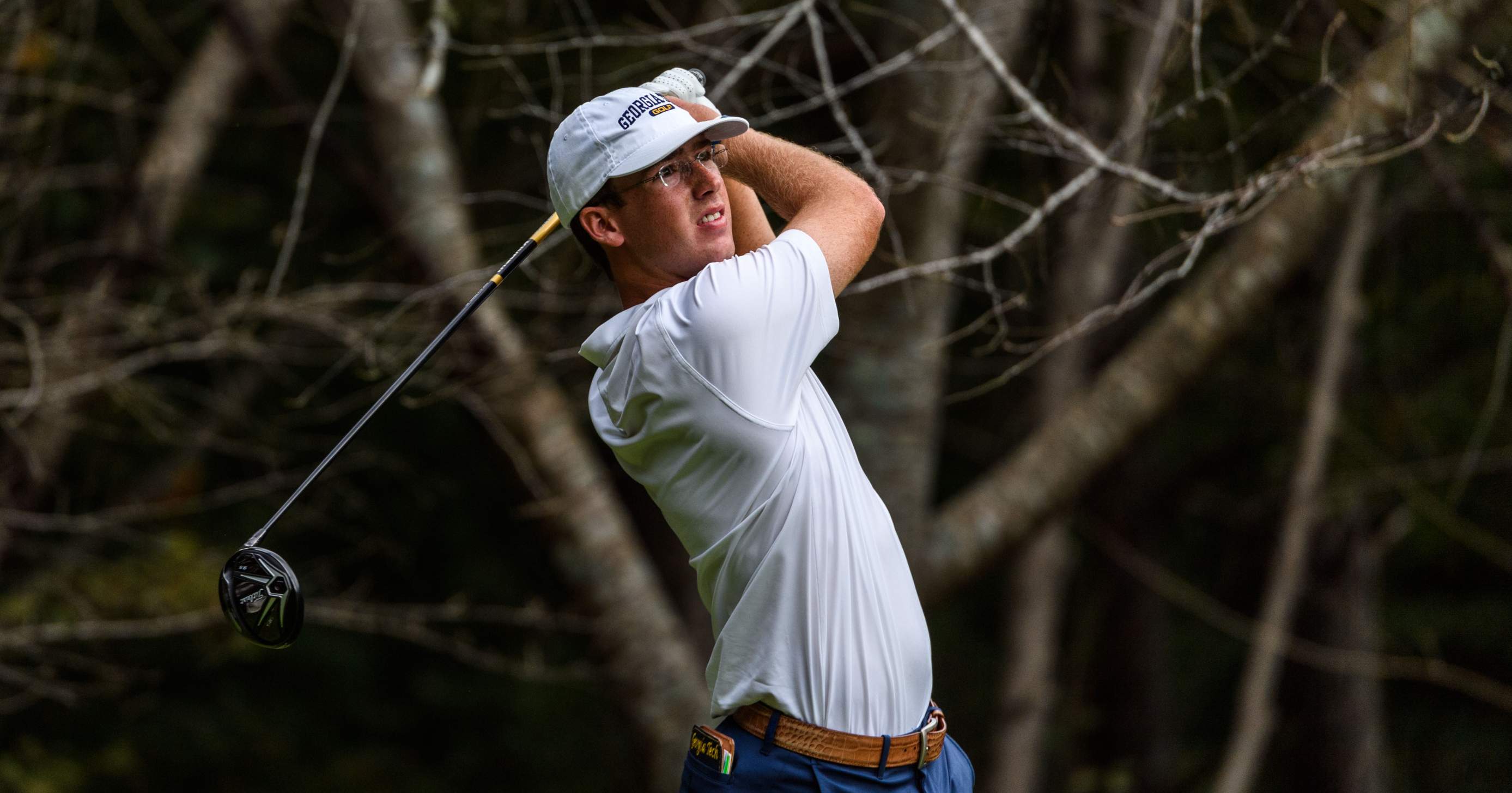 HEAD COACH BRUCE HEPPLER SAYS – "I'm really proud of the way our guys competed from start to finish. I'm thrilled with the win and happy that everyone played a part."
TOURNAMENT INFORMATION – The Clemson Invitational, a 54-hole event hosted by Clemson, is played at The Cliffs at Keowee Falls, a 7,103-yard, par 72 layout in Salem, S.C.
The Yellow Jackets finished second to the host team, Clemson, in its two previous trips to the Clemson Invitational in 2016 and 2017. Vincent Whaley captured the second tournament title of his career with an 8-under-par score of 208 in his senior year of 2016, while James Clark tied for third (2-under-par 214) in 2017.
Tech was the highest-ranked team in the 15-team field, which also includes No. 10 Duke, No. 19 Clemson, Boston College and Virginia from the ACC, as well as No. 15 Georgia, Army West Point, College of Charleston, Connecticut, Elon, Furman, Louisiana Tech, UNC Wilmington, Western Carolina and Wofford.