On Sept. 27, 1930, Robert Tyre Jones, Jr., of Atlanta walked off the 11th green at the Merion Cricket Club and into history. No one before him had won golf's four major championships in a single year. No one has done it since.
No one might ever do it again.
"It may be 60 years, if then, before we see another Grand Slam," said Joe Dey, former commissioner of the PGA Tour and former executive director of the United States Golf Association.
"You never say never," said Ben Hogan, who was 18 when Jones won the Slam and remains the only golfer to win three professional majors in one year. "But considering the times — there are so many more good players — it's improbable that any player will win all four."
Of all the single-season sustained records of excellence in major sports, Jones' mark has stood the longest. Longer than Babe Ruth's 60 home runs, a record that last 34 years after he set it in 1927; longer than Joe DiMaggio's 1941 hitting streak of 56 games, which is still alive after 49 years; longer than Wilt Chamberlain's 50.4 points-per-game average, set in 1961-62; longer than Bryon Nelson's PGA Tour streak of 11 straight victories and 18 overall in 1945.
The four tournaments Jones won —the national Open and amateur championships of the United States and Britain—originally were known as the "Impregnable Quadrilateral." That term eventually evolved into the Grand Slam, a term that stuck even when the PGA Championship and the Masters replaced the two amateur tournaments in the mythical foursome.
To understand the magnitude of Jones' deed, consider that in the ensuing 60 years only four players—Hogan, Gene Sarazen, Gary Player and Jack Nicklaus—in their careers have won each of the four events that make up the modern Slam.
In golf's record books, Hogan comes across as the most serious challenger to Jones record when in 1953 the Texan won the Masters, U.S. Open and British Open. But because there was some overlap in dates of the British Open and the PGA Championship, the possibility of Hogan completing the Slam never existed.
Perhaps the most incredible thing about Jones' Slam is that he planned it. He didn't have a name for it, nor was he glory-seeking. His reasons were purely personal. Being an amateur golfer, his finances and family obligations would not allow him to play in all four tournaments after 1930. As it turned out, he didn't have to. He announced his retirement from competitive golf a few weeks after winning the U.S. Amateur. He was 28.
Dey, then a 23-year-old sportswriter for The Philadelphia Evening Bulletin, was there at Merion in Ardmore, Pa., when Jones completed the Grand Slam. Now 83, Dey said Jones' performance was "simply unbelievable.
"I saw every shot, and I haven't seen anyone since as dominant as Jones was in that Amateur," Dey said. "None of his matches went past the 14th hole. He cruised along. Considering the pressure and the crowds—you have to remember in those days the fairways weren't roped—it was a remarkable performance by a remarkable player."
Story continues below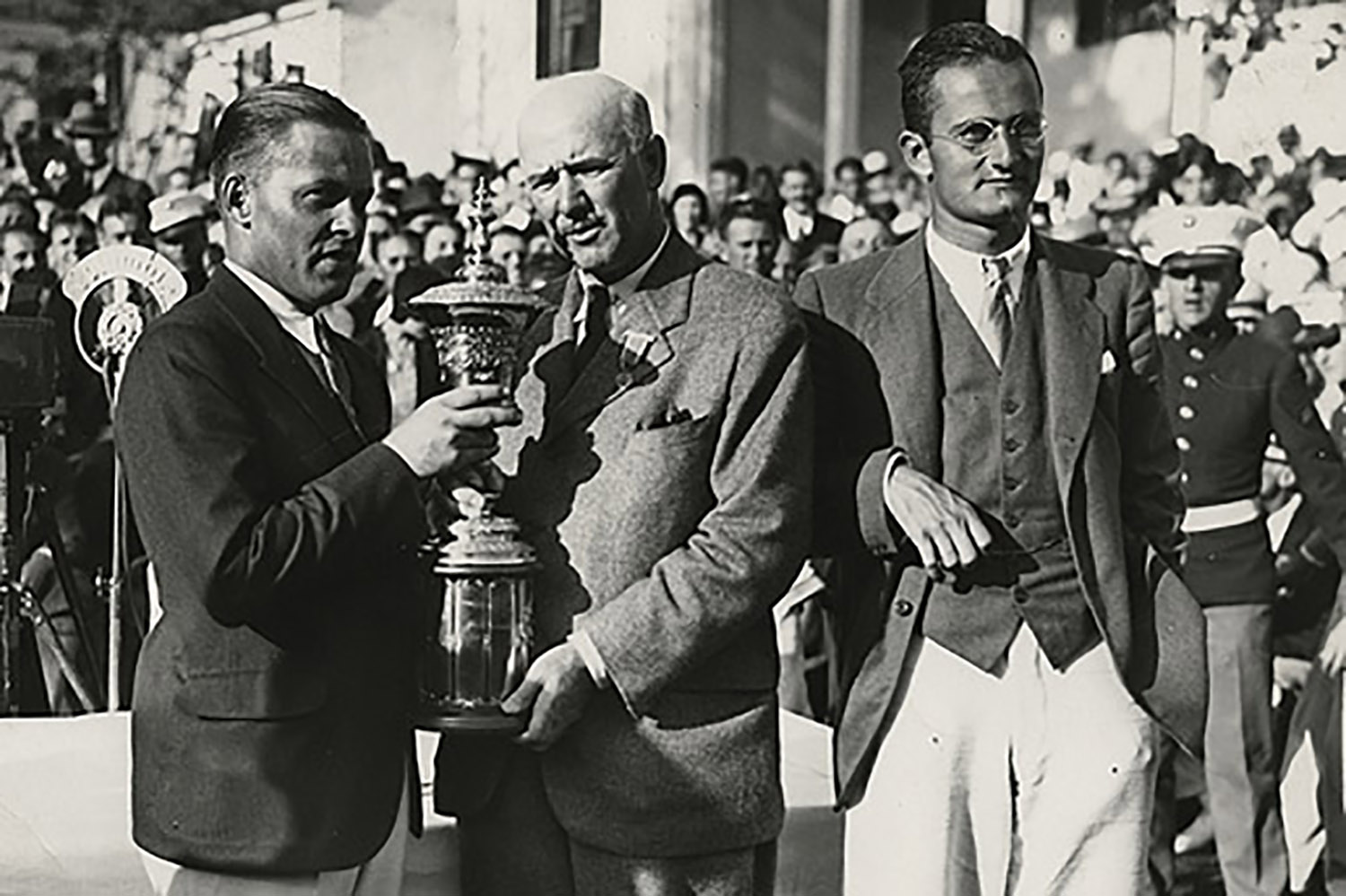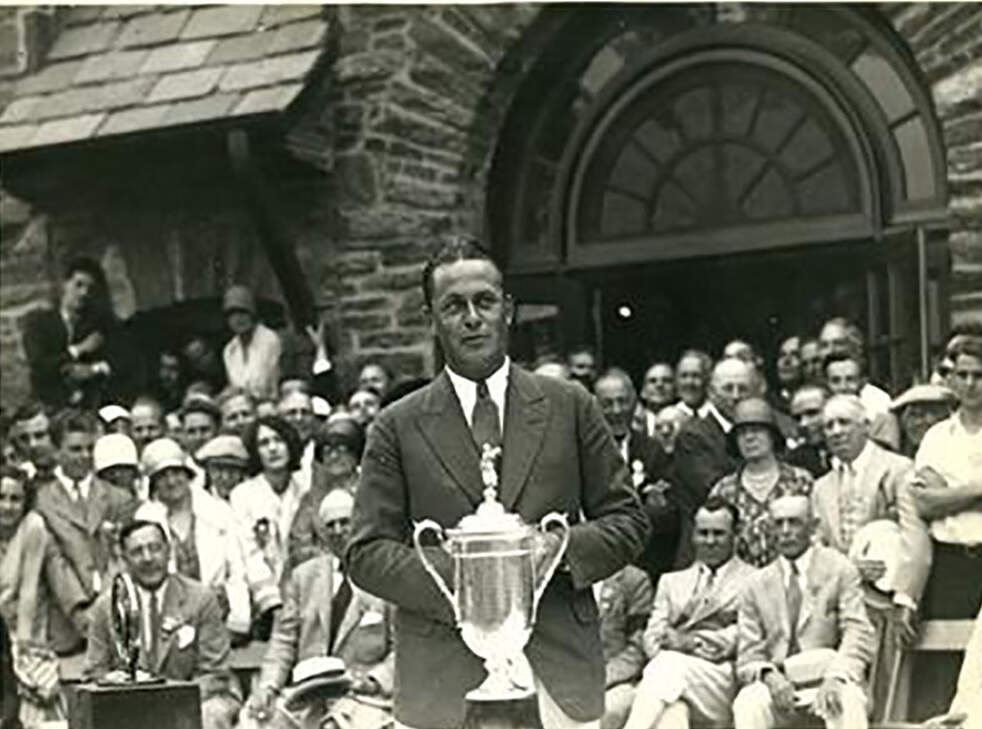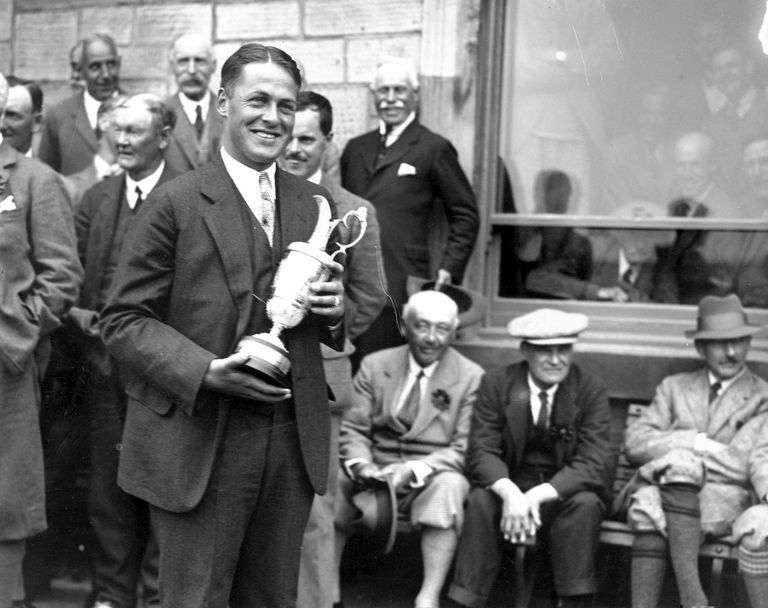 Dey has seen all the great players and says only Hogan and Nicklaus equaled Jones in figuring out a way to win.
"If Nicklaus couldn't do it, I don't think it could be done. Maybe Hogan could have, but there wasn't that much emphasis on the Grand Slam during his day. I don't see anyone out there today who knows how to win like they did and like Jones did.
"Also, it's just too hard now because there are too many good players to expect one to win all four, and too, I believe the intense media attention given to the majors creates tremendous pressure that begins to build when someone wins the first two."
Hogan, now 78, agrees about the media pressure. "It's incredible," he said, "much more so than when I played. Because it was impossible for me to play in all four in 1953, there was none of that."
Dey credits Jones with the Grand Slam transformation from two amateurs and two Opens to today's four pro majors. "When Jones retired, there was not another amateur of his ability, and after he started Augusta National, and the Masters took hold, the attention turned away from the amateurs to the professionals," he said.
"What Jones did was win the Grand Slam, then without realizing it, created another one."
How good was Jones? From 1923 through 1930, Jones won 13 major national titles in the U.S. and Great Britain, 62 percent of the championships he entered.
In the last 11 British and U.S. Opens in which he played, he finished no worse than second in 10, winning seven times. And from the time he was 14 to the time he was 28, no player ever beat him twice in championship match play.
It also must be noted that Jones was hardly a full-time golfer. Often he would go months without picking up a club. Instead, he studied mechanical engineering at Georgia Tech, got a degree in English literature at Harvard, dabbled in real estate and then attended law school at Emory. In his 13 years in major championship competition, he was a student, high school or college, in nine of them. He played only 52 tournaments in that span, an average of four a year, and won 23.
Though Jones was born and raised in Atlanta, there is no public display of his memorabilia. His old locker remains at East Lake Country Club men's locker room and several pictures hang on the walls of the grill room. Most of his trophies and his famous putter, Calamity Jane, are on display in a showcase in the Jones Room at the Atlanta Athletic Club.
Jones died in the early evening of Dec. 18, 1971. He played his last round of golf in 1948, the year he was stricken with syringomyeliam, a disease that attacks the central nervous system. His burial is in Atlanta's Oakland Cemetery. His tombstone reads:
Robert Tyre Jones, Jr.
Born 1902 Died 1971
No other words were thought necessary.
This story was written by the late Tom McCollister, who covered golf for the Atlanta Journal-Constitution and paid this tribute to Bobby Jones on the 60th anniversary of his Grand Slam, in the Sept. 27, 1990, edition of the Journal and Constitution.
Bobby Jones 1930 Golf Swing Analysis 16mm CinePost Restoration
Bobby Jones on Augusta National