Salem, S.C.  –  Andy Ogletree fired a 5-under-par 67 Friday, and all five Georgia Tech golfers broke par as the 8th-ranked Yellow Jackets took a one-shot lead over No. 14 Georgia after the first round of the Clemson Invitational, which is being contested at The Cliffs at Keowee Falls.
Round 2 gets underway at 9 a.m. Saturday.
TECH LINEUP – Ogletree, who has been the Jackets' top performer in all four of their spring events and is ranked No. 32 nationally, went 7-under-par over his final 13 holes after starting his round with a bogey and a double bogey in his first four holes. The junior from Little Rock, Miss., tied for third place individually, has played under par in nine of his last 13 rounds, including a 63 in his last round, the final round of the Valspar Collegiate Invitational.
Tyler Strafaci (Jr., Davie, Fla.) and sophomore Noah Norton (So., Chico, Calif.) each played steady golf in carding a 4-under-par 68, while Luke Schniederjans (Jr., Powder Springs, Ga.) provided the Yellow Jackets' fourth counting score with a 3-under 69. All three are in the top 10 individually.
Freshman Connor Howe (Ogden, Utah) shot 1-under-par 71 (tied for 21st place) and did not count for Tech Friday, while fifth-year senior James Clark (Columbus, Ga.) is tied for 16th place competing as an individual after firing a 70 (-2).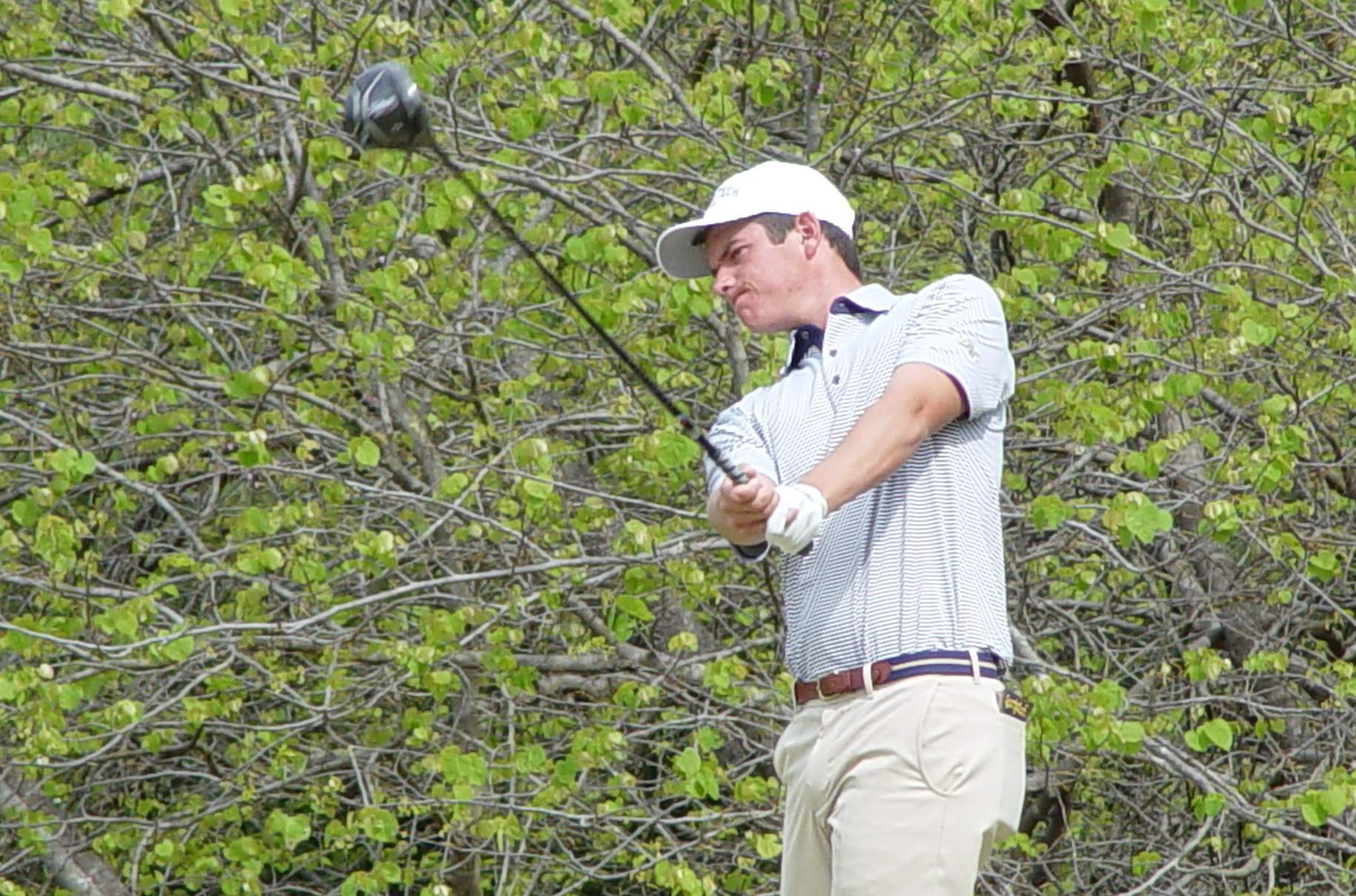 Noah Norton is tied for ninth place after carding a 68.
TEAM LEADERBOARD – Georgia Tech, who leads the nation in first-round scoring average, was up to the task Friday with a 16-under-par 272, one stroke ahead of Georgia (273, -15) and three in front of No. 9 Duke (275, -13). No. 17 Clemson, the host team, is eight strokes behind the Blue Devils at 5-under-par 283, while Virginia (284, -4) and Furman (285, -3) were the only other teams to break par.
The Yellow Jackets, who began their round in the middle of the front nine in the shotgun start, overcame a sluggish start to play the back nine holes in 9-under-par, then finished strong by playing their finishing holes in 7-under-par.
INDIVIDUAL LEADERBOARD – Duke's Adrian Pendaries took the individual lead after posting an opening 8-under-par 64, two strokes ahead of Clemson's Bryson Nimmer, who fired a 6-under-par 66.
Tech's Ogletree is in a three-way tie for third place with Furman's Keller Harper and Georgia's Spencer Ralston at 67. Strafaci and Norton are tied for sixth at 68 with the Bulldogs' Davis Thompson, while Schniederjans is part of a seven-player tie for ninth place at 69.
TOURNAMENT INFORMATION – The Clemson Invitational is a 54-hole event, hosted by Clemson, that runs through Sunday with 18 holes each day. It is played at The Cliffs at Keowee Falls, a 7,103-yard, par 72 layout in Salem, S.C.
The Yellow Jackets finished second to the host team, Clemson, in its two previous trips to the Clemson Invitational in 2016 and 2017. Vincent Whaley captured the second tournament title of his career with an 8-under-par score of 208 in his senior year of 2016, while James Clark tied for third (2-under-par 214) in 2017.
Tech is the highest-ranked team in the 15-team field, which also includes No. 10 Duke, No. 19 Clemson, Boston College and Virginia from the ACC, as well as No. 15 Georgia, Army West Point, College of Charleston, Connecticut, Elon, Furman, Louisiana Tech, UNC Wilmington, Western Carolina and Wofford.