Pullman Regional website |  Complete Results  |  Final Results (PDF)
Pullman, Wash. – Led by a pair of 68s from Luke Schniederjans and Connor Howe, 8th-ranked Georgia Tech shot a 3-under-par 277 Wednesday in the final round of the NCAA Pullman (Wash.) Regional, good enough to finish in fourth place and advance to the NCAA Championship finals.
The Yellow Jackets posted a 54-hole total of 818 (-22), behind No. 2 Texas A&M (807, -33), No. 32 Brigham Young (809, -31) and No. 5 Oklahoma (810, -30). No. 17 South Carolina and No. 41 Colorado State tied for fifth place at 819 (-21), forcing a playoff to decide which team advanced. South Carolina won the playoff on the first hole.
Tech is in the NCAA Championship for the first time since 2015, having failed to advance from its regional the last three years. It will be the Yellow Jackets' 28th all-time appearance in the Championship finals, and the 17th time under head coach Bruce Heppler.
TECH LINEUP – The Yellow Jackets found birdies hard to come by Wednesday, recording only 14 after accumulating 39 over the first 36 holes. But Luke Schniederjans, Andy Ogletree and Connor Howe each put together key stretches helped lift Tech over the cutline.
Ogletree (junior, Little Rock, Miss.) birdied 7, 8, 9 and 10 in succession to shake off a poor start and finished at even-par 70 for the round, posting Tech's low tournament score at 7-under-par 203, tying for 12th place. Howe (freshman, Ogden, Utah) birdied the last two holes to post a 2-under-par 68. Schniederjans (junior, Powder Springs, Ga.) birdied four holes in a six-hole stretch between 6 and 11, and finished with a 68. Howe and Schniederjans tied for 17th place individually at 6-under-par 204.
Noah Norton (sophomore, Chico, Calif.) contributed the Jackets fourth counting score Wednesday, a 1-over-par 71, and tied for 28th place at 207 (-3). Tyler Strafaci (junior, Davie, Fla.), tied for 60th place at 218 (+8) after carding a 73 Wednesday.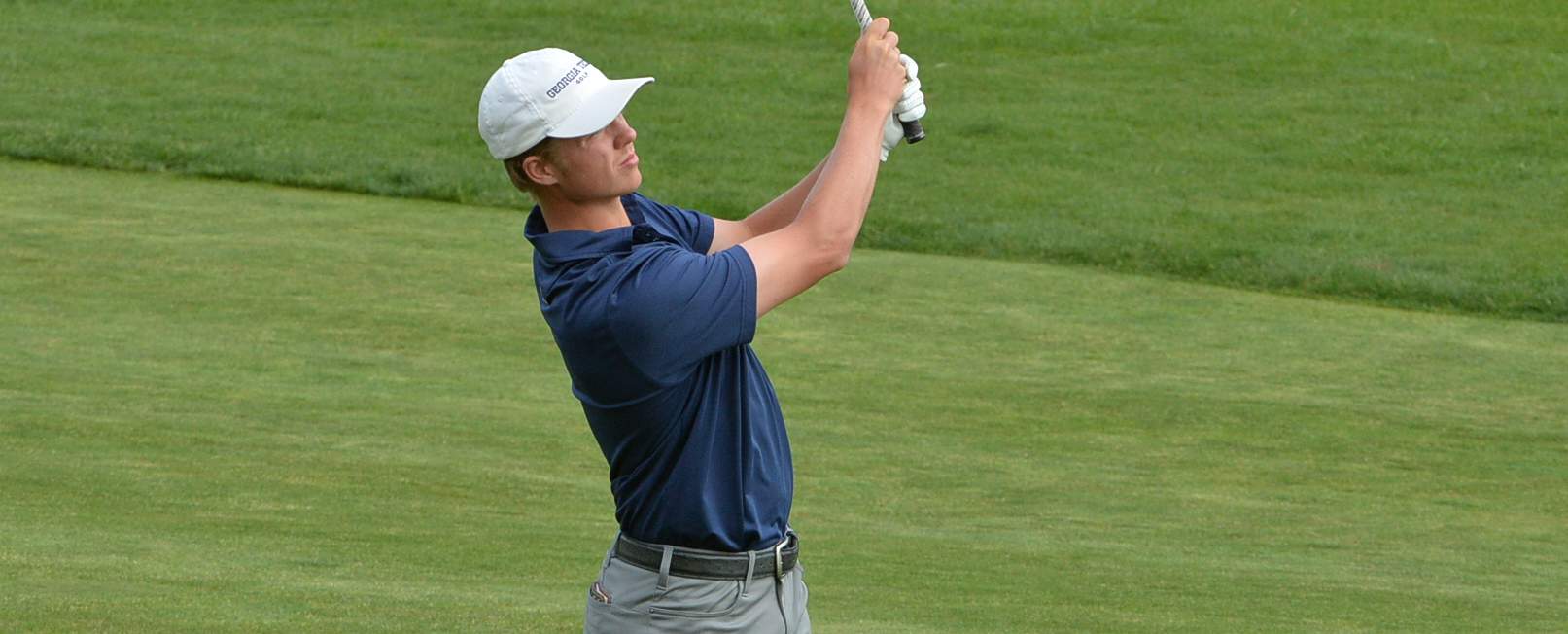 Connor Howe birdied the final two holes Wednesday to shoot 68, tying for 17th place individually.
TEAM LEADERBOARD – No. 20 Texas A&M continued to play aggressively, posting a 10-under-par 270 Wednesday to win the Pullman Regional by two strokes over No. 32 Brigham Young, which shot the best score of the tournament in the final round, 266 (-14). The Aggies finished the tournament at 33-under-par 807, while the Cougars posted a 31-under-par 809.
Top-seeded Oklahoma finished third at 810 (-30) after firing a 10-under-par 270 Wednesday, while the Yellow Jackets settled into fourth place at 818 (-22) following their 3-under-par 270 in the finishing round.
Colorado State leveled off after a strong start to the final round and battled for the fifth and final spot with No. 17 South Carolina, who made four birdies at the final hole to pull even with the Rams. The two teams tied at 819 (-21), but the Gamecocks prevailed on the first hole of a playoff to advance.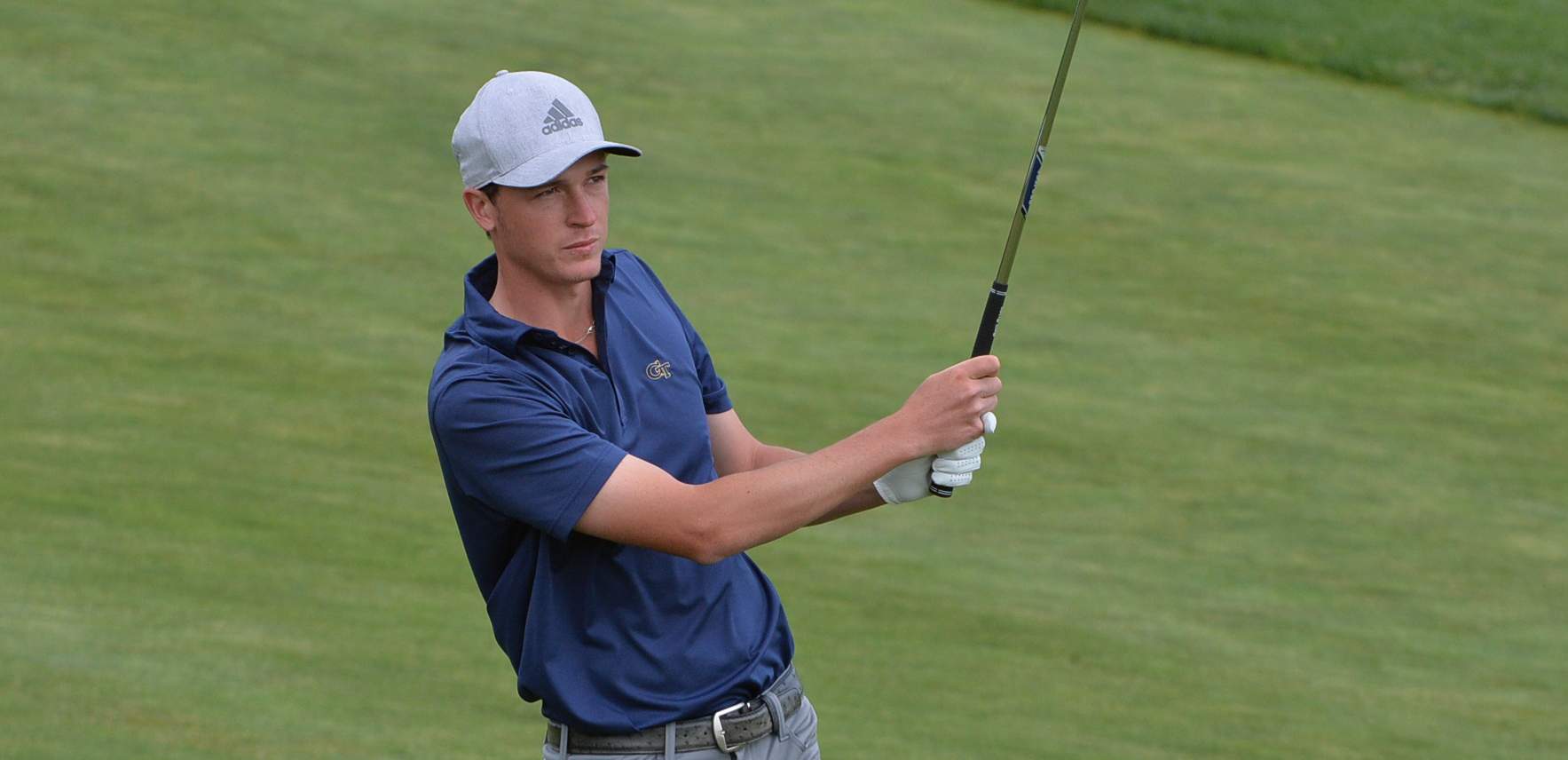 Luke Schniederjans birdied four holes in a six-hole stretch and also shot 68 Wednesday. He tied for 17th place.
INDIVIDUAL LEADERBOARD – BYU's Rhett Rasmussen fired his second straight 63 (-7) Wednesday to capture medalist honors over Zach Smith of UC Santa Barbara. Rasmussen posted a 54-hole total of 195 (-15), two strokes ahead of Smith (197, -13), who shot 65 Wednesday and advanced to the NCAA Championship as an individual.
Scott Stevens of South Carolina, who shot 65 Wednesday to help the Gamecocks into their fifth-place tie, Oklahoma's Blaine Hale and San Francisco's Tim Widing tied for fourth place at 198 (-12), while Walker Lee of Texas A&M finished alone in sixth place at 200 (-10).
TOURNAMENT INFORMATION – The Yellow Jackets played in an NCAA regional for the 22nd straight year and for the 29th time in the 31 years the NCAA has used a regional qualifying format for its championship, and have advanced to the finals for the 23rd time under that format.
The NCAA Pullman Regional included eight teams ranked among the top 50 teams in the nation according to Golfstat. In order of seed, the field included Oklahoma (5), Georgia Tech (8), South Carolina (17), Texas A&M (20), UCLA (29), Brigham Young (30), Colorado State (41), Florida (44), Michigan State (53), Purdue (66) and automatic qualifiers Kent State (Mid-American Conference), Northern Colorado (Big Sky Conference), Wright State (Horizon League) and Iona (Metro Atlantic Athletic Conference).
Palouse Ridge Golf Club measures 7,232 yards and plays to a par of 70 for the Pullman Regional. It is located at the Eastern edge of the Washington State University campus and opened in 2008.
The top five finishers in each of the six NCAA regionals around the country advance to the NCAA Division I Men's Golf Championship, which will be contested May 24-29 at Blessings Golf Club in Fayetteville, Ark.