THE FLATS – No. 11-ranked Georgia Tech baseball had three student-athletes named to National College Baseball Hall of Fame award midseason watch lists, the College Baseball Foundation announced this week.
Redshirt-junior Tristin English, junior Connor Thomas and sophomore Luke Waddell all made award watch lists honoring the country's top players in their respective positions.
Headlining the list of returning players on the John Olerud Two-Way Player of the Year list is English, a right-handed pitcher and first baseman, who is hitting .310 in 36 games for the Yellow Jackets with nine home runs and 36 RBI while fielding at a .986 clip. On the mound the Williamson, Ga. native is 2-0 with a 4.72 ERA and three saves in nine appearances. In 13.1 innings, he has walked just four and struck out 12. Heating up in ACC play, English has hit .441 for three doubles, three homers and 13 RBI in his last 10 games alone.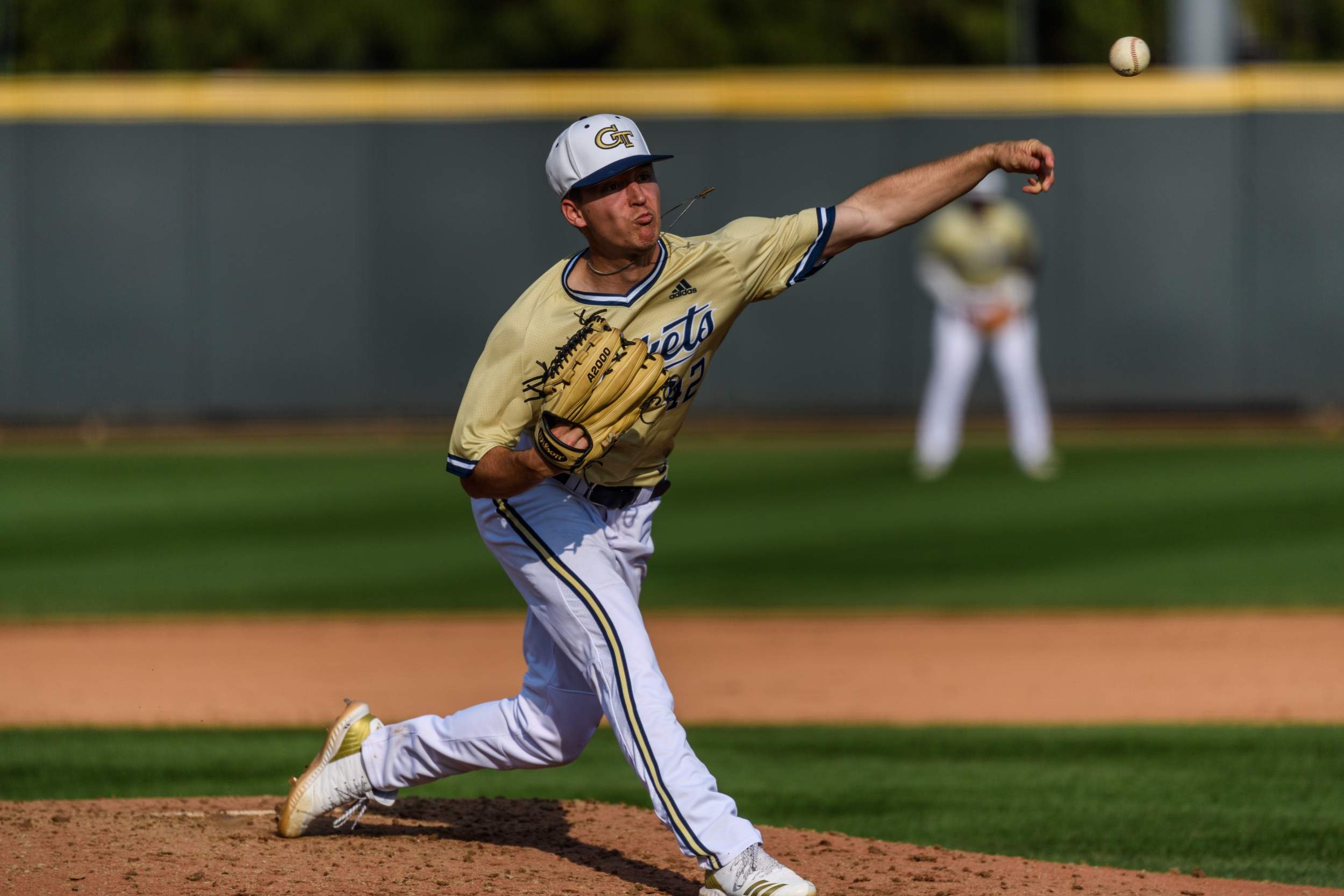 Representing Georgia Tech on the National Pitcher of the Year award watch list is Thomas, who leads the team with a 5-1 record and 2.61 ERA through nine starts and a ACC-leading 62.0 innings of work. The Omega, Ga. native currently sports the second-best strikeout-to-walk ratio in the ACC at 5.45:1, while improving that mark to 6.5:1 in conference play. Thomas' best start came at then-No. 4 Louisville when he threw a 96-pitch complete-game shutout, becoming one of just eight Power 5 pitchers this season to accomplish the feat.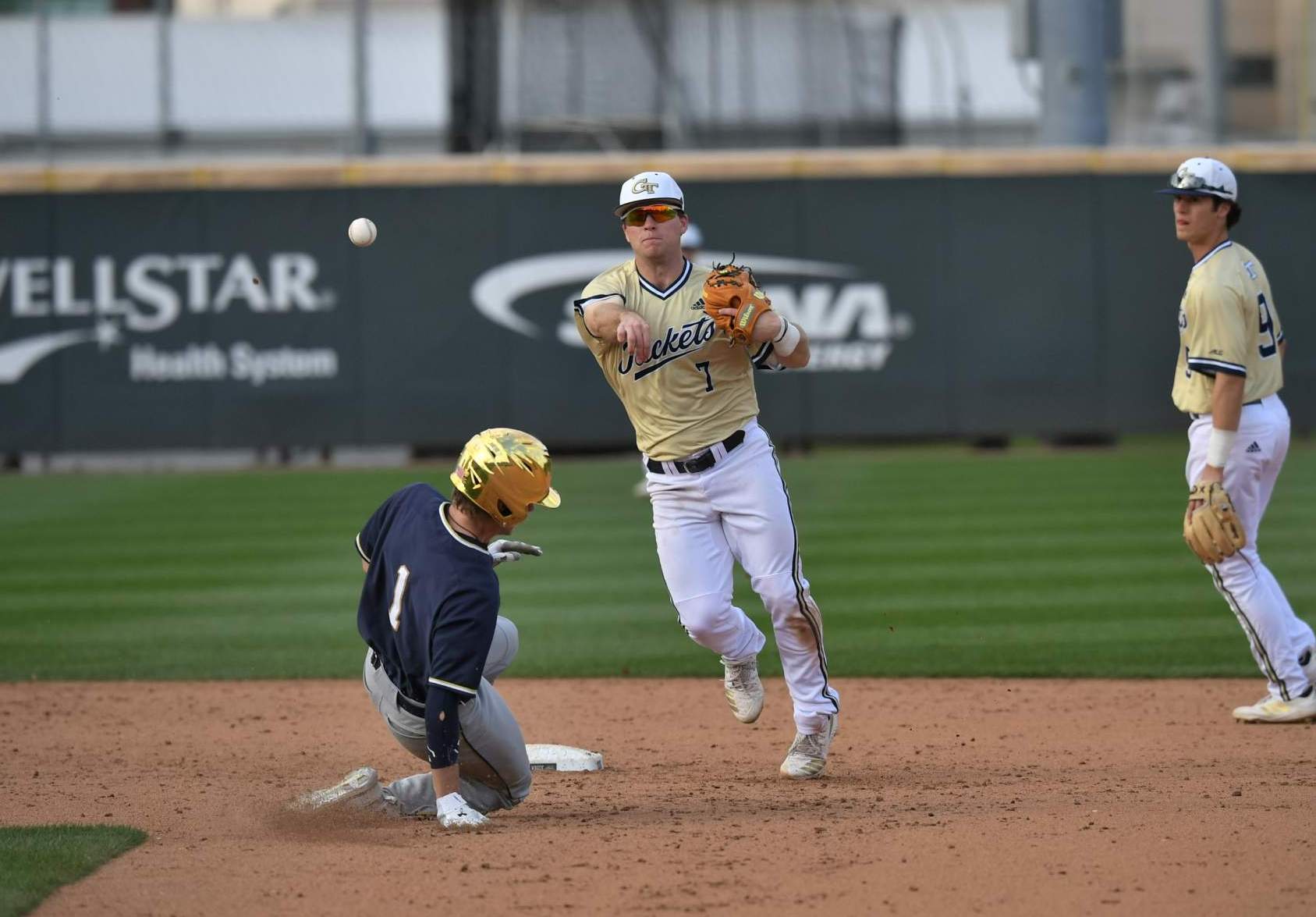 Despite being just a sophomore and having moved to the position midyear, Waddell has already earned the reputation as one of the top shortstops in the country, making the 2019 Brooks Wallace Award watch list. Since moving full-time to shortstop on March 9, the Loveland, Ohio native has hit .395 with an on-base percentage of .487, having struck out just six times in the 71 at-bats out of the leadoff position since the switch. In the field, Waddell has made just two errors in 83 chances for a fielding percentage of .976.
For the latest information on the Georgia Tech baseball team, follow us on Twitter (@GTBaseball), Facebook, Instagram (@gt_baseball) or visit us at www.ramblinwreck.com.