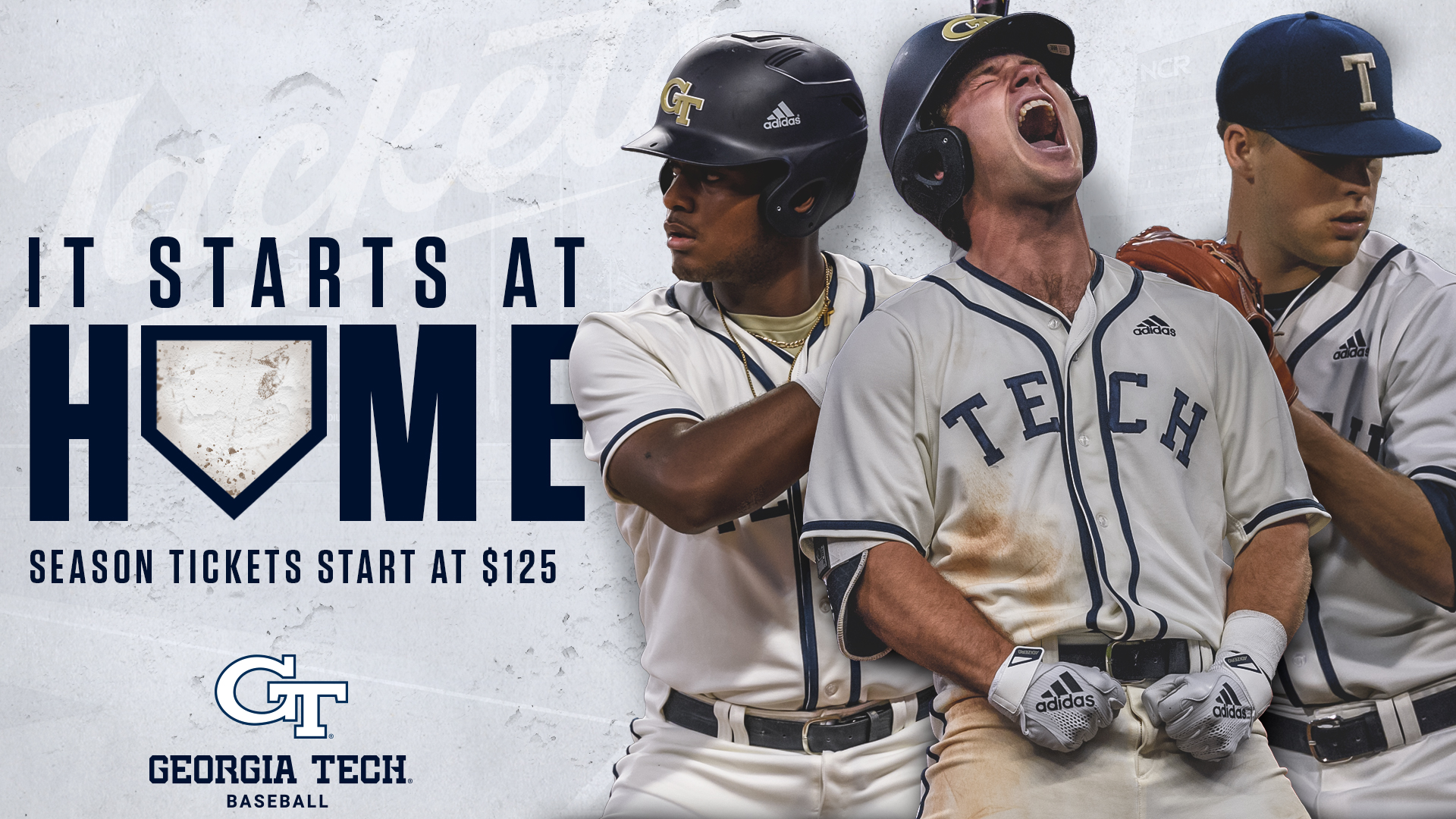 IT STARTS AT HOME
Coach Hall and the Yellow Jackets are primed and ready for 2020, coming off a stellar season that featured a ACC Coastal Championship, ACC Tournament Championship game and hosting the NCAA Atlanta Regional! Secure your seats in the 2019 Field of the Year Russ Chandler Stadium for a thrilling home schedule that features 33 games, including five ACC series.
The 2020 home schedule features matchups against Duke, NC State, Miami, Ohio State, Auburn, Georgia, Georgia Southern, Georgia State, Mercer and Kennesaw State.
Youth is considered 18 and under and Senior is 55 or older
Gates at Russ Chandler Stadium open 2.5 hour prior to the game.