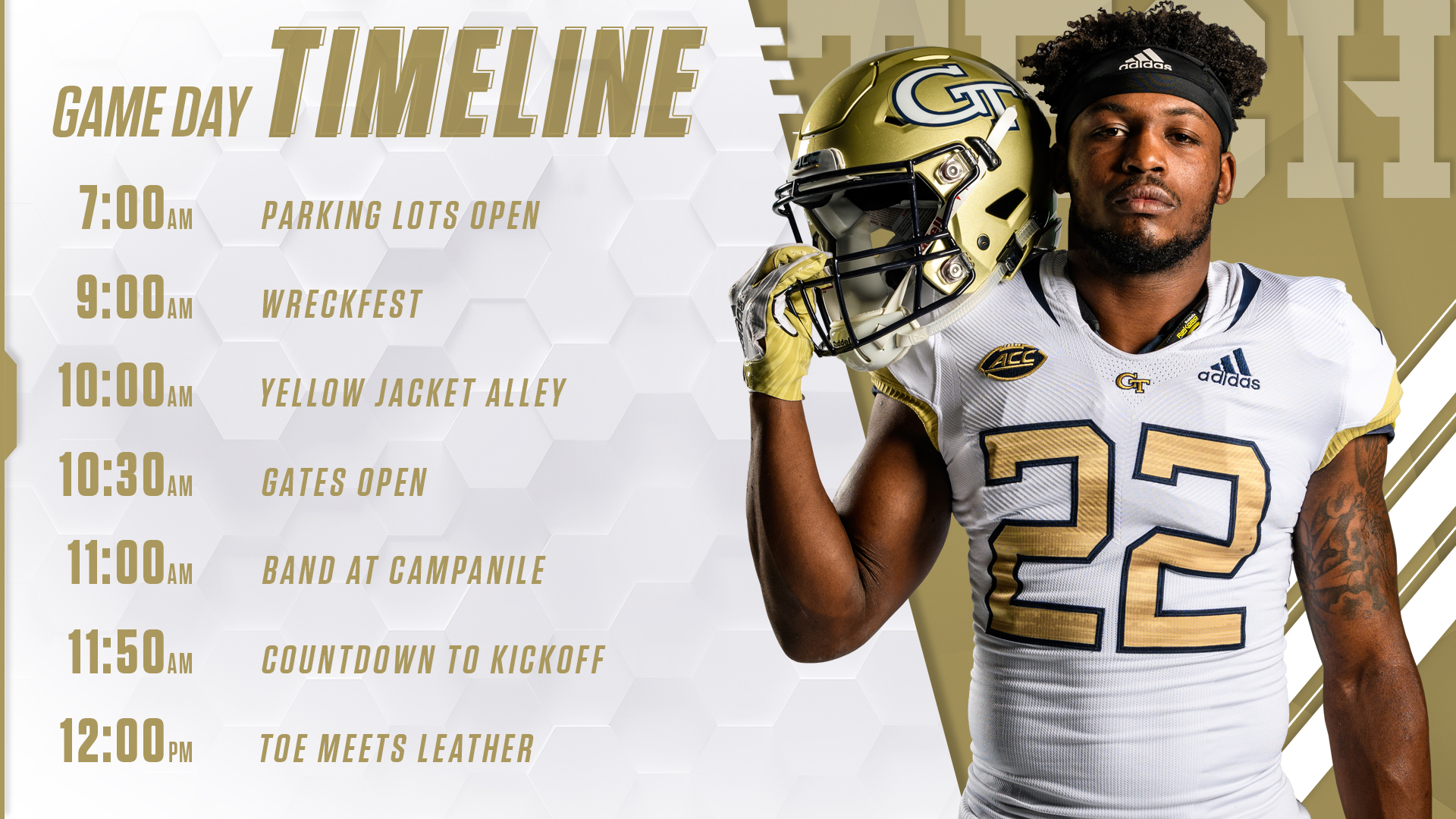 2018 Georgia Tech Football: Game 5 Trailer
Clinton Lynch needs just 26 receiving yards to become the first player in Georgia Tech history with 1,000 rushing yards and 1,000 receiving yards in a career.
---
THIS WEEK IN REVIEW
Sunday: #TGW: Fighting Chance
Tuesday: Game Preview: Tech Looks to Get Back on Track vs. BG
Tuesday: Paul Johnson Weekly Press Conference
Wednesday: Stewart Named Campbell Trophy Semifinalist
Wednesday: #TGW: Logging Off, Locking In
Thursday: #ProJackets: Week 3
Thursday: Nesbitt Named ACC Legend
Thursday: Inside the Chart: Keep It 1,000 (Clinton Lynch)
Thursday: Podcast: From The Flats (Game 5)
SOCIAL MEDIA
Twitter: @GeorgiaTechFB
Instagram: @GeorgiaTechFB
Facebook: /GTFootball
Official Hashtags: #CLEMvsGT
REMINDER OF BOBBY DODD STADIUM – NEW CLEAR BAG POLICY: To provide a safer environment for the public and significantly expedite fan entry into Georgia Tech Athletic Association facilities, the GTAA has implemented a policy beginning with the 2018-2019 academic year that limits the size and type of bags that may be brought into stadiums/arenas. Prohibited items include, but are not limited to: purses larger than a 4.5″ x 6.5″ clutch bag, coolers, briefcases, backpacks, fanny packs, grocery bags, cinch bags, non-approved chair backs and seat cushions, luggage of any kind, computer bags and camera bags or any bag larger than the permissible size. Full policy | Clear Bag FAQs
For more information, including bag policies and much more, visit Gameday Central.
Please download the GT Gameday App for real-time notifications and alerts.