Presented by Cookout, Wiley Ballard catches up with Tech golf senior Tyler Strafaci
Long successful on the amateur and collegiate levels, Tyler Strafaci has boosted his profile on the amateur stage  this summer with victories at the North & South Amateur and the Palmetto Amateur in consecutive weeks. The Davie, Fla., native has risen to No. 5 in the latest Scratch Players Amateur ranking and No. 63 in the World Amateur Golf Ranking, and will play in the Sunnehanna Amateur, the Western Amateur and the U.S. Amateur in the coming weeks.
The senior will return to Tech to compete in 2020-21 after the NCAA ruled to allow spring sports student-athletes an extra year of eligibility after Covid-19 ended spring sports prematurely. He was a finalist for the Byron Nelson Award and was named a PING honorable mention All-American selection last spring by the Golf Coaches Association of America, finishing the spring ranked No. 52 in both Golfstat and the Golfweek/Sagarin Index. He has made the All-Atlantic Coast Conference team twice in his career (no team was chosen this spring) and has earned PING All-East Region honors by the GCAA three times. He made the ACC All-Academic golf team in 2018 and 2019 (no team selected in 2020) and was named an All-America Scholar in 2019 by the GCAA.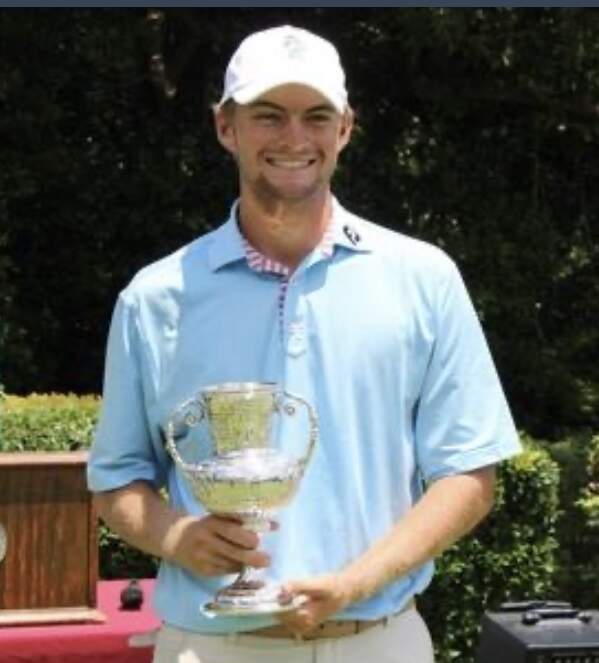 Strafaci is the first Georgia Tech player to win the North & South Amateur and the Palmetto Amateur.
Alexander-Tharpe Fund
The Alexander-Tharpe Fund is the fundraising arm of Georgia Tech athletics, providing scholarship, operations and facilities support for Georgia Tech's 400-plus student-athletes. Be a part of developing Georgia Tech's Everyday Champions and helping the Yellow Jackets compete for championships at the highest levels of college athletics by supporting the A-T Fund's Annual Athletic Scholarship Fund, which directly provides scholarships for Georgia Tech student-athletes, and Athletics Initiative 2020, Georgia Tech athletics' ongoing $125 million initiative to allow Tech to recruit the nation's most elite student-athletes, build a better student-athlete once they arrive on The Flats and, ultimately, win! To learn more about supporting the Yellow Jackets, visit atfund.org.   
ABOUT GEORGIA TECH GOLF
Georgia Tech's golf team has completed 25 years under head coach Bruce Heppler, winning 64 tournaments in his tenure. The Yellow Jackets have won 18 Atlantic Coast Conference Championships, made 29 appearances in the NCAA Championship and been the national runner-up four times. Connect with Georgia Tech Golf on social media by liking their Facebook page, or following on Twitter (@GTGolf) and Instagram. For more information on Tech golf, visit Ramblinwreck.com.