CHARLOTTE, N.C. – Head coach MaChelle Joseph, junior guard Francesca Pan and sophomore guard Kierra Fletcher represented Georgia Tech at the 2018 ACC Women's Basketball Tipoff on Tuesday.
The annual event was held at the Sheraton/Le Méridien Charlotte in Charlotte, N.C. and featured the head coach and one to two student-athletes from each of the 15 conference institutions.
Tech was one of seven schools in the afternoon session, along with Boston College, Clemson, Duke, Notre Dame, Virginia and Wake Forest.
With several stops throughout the afternoon, the Jackets cycled through visits with Play4Kay, ESPN, Raycom, FOX Sports South and the ACC.
Tech's first stop was Play4Kay where Stephanie Glance and Jenny Palmateer presented the organization's goals for the upcoming season and mission.
Following Play4Kay, Tech circled through with Raycom as Fletcher and Pan participated in a photo shoot, while Joseph sat down for an on camera interview.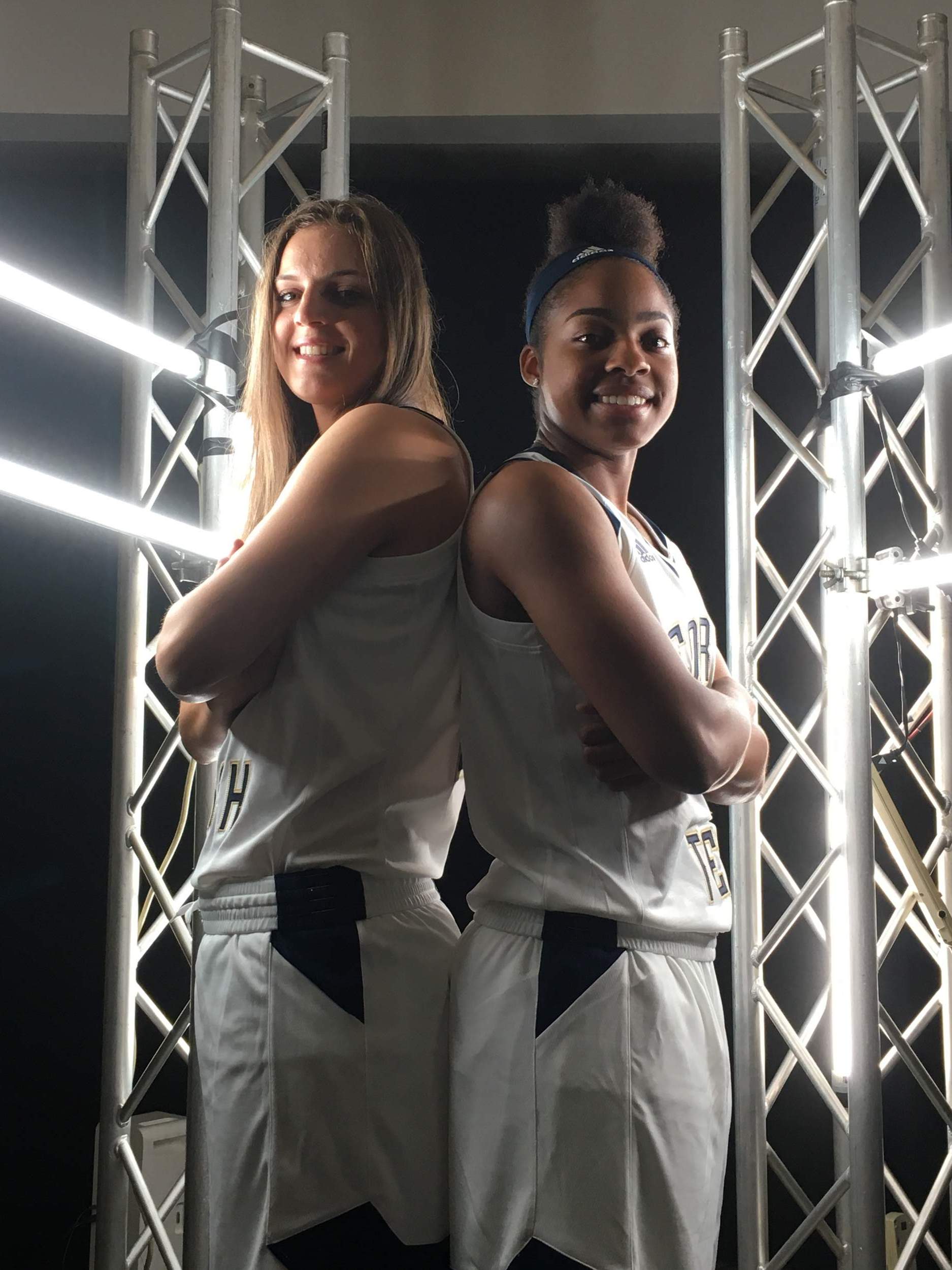 A quick stop by the ACC social room with a photo shoot and on camera segments preceded several stops with ESPN.
While with ESPN, Joseph, Fletcher and Pan each did 'Fast Breaks' with Rebecca Lobo on camera, while Fletcher and Pan also showed their personalities with a dance video. After the on camera portion followed a quick photo shoot and a visit with ESPN talent featuring Debbie Antonelli and Andy Landers. While with ESPN talent, the Jackets spoke on the strengths of this year's team and upcoming goals for the season.
The Jackets closed out the afternoon with the live segment on ACC Network Extra, hosted by Christy Thomascutty, and a final stop with ACC marketing.
The Jackets were outfitted with a prototype uniform from adidas for the event. Tech will officially unveil the 2018-19 Georgia Tech women's basketball uniforms on Oct. 19 at 'Live at the Thrillerdome.'
Tech concludes preseason prep with an exhibition contest on Nov. 4 against Coastal Georgia before officially opening the season at Houston on Nov. 9.
For the latest information on the Georgia Tech Yellow Jackets, follow us on Twitter (@GTWBB), Instagram (GTWBB), Facebook (Georgia Tech Women's Basketball) or visit us at www.ramblinwreck.com.