First day of practice for 2018-19 GTWBB
THE FLATS – The Georgia Tech women's basketball team officially returned to the courts on Monday afternoon for their first official practice of the 2018-19 season. The Yellow Jackets open the season on Nov. 9 at Houston.
2018-19 Women's Basketball Schedule | Season Tickets
A core group of seven letterwinners return from a 2017-18 squad that finished 20-14 overall and advanced to the third round of the WNIT. Tech made its 11th postseason appearance in 12 seasons last year, while also recording their 10th 20-win campaign.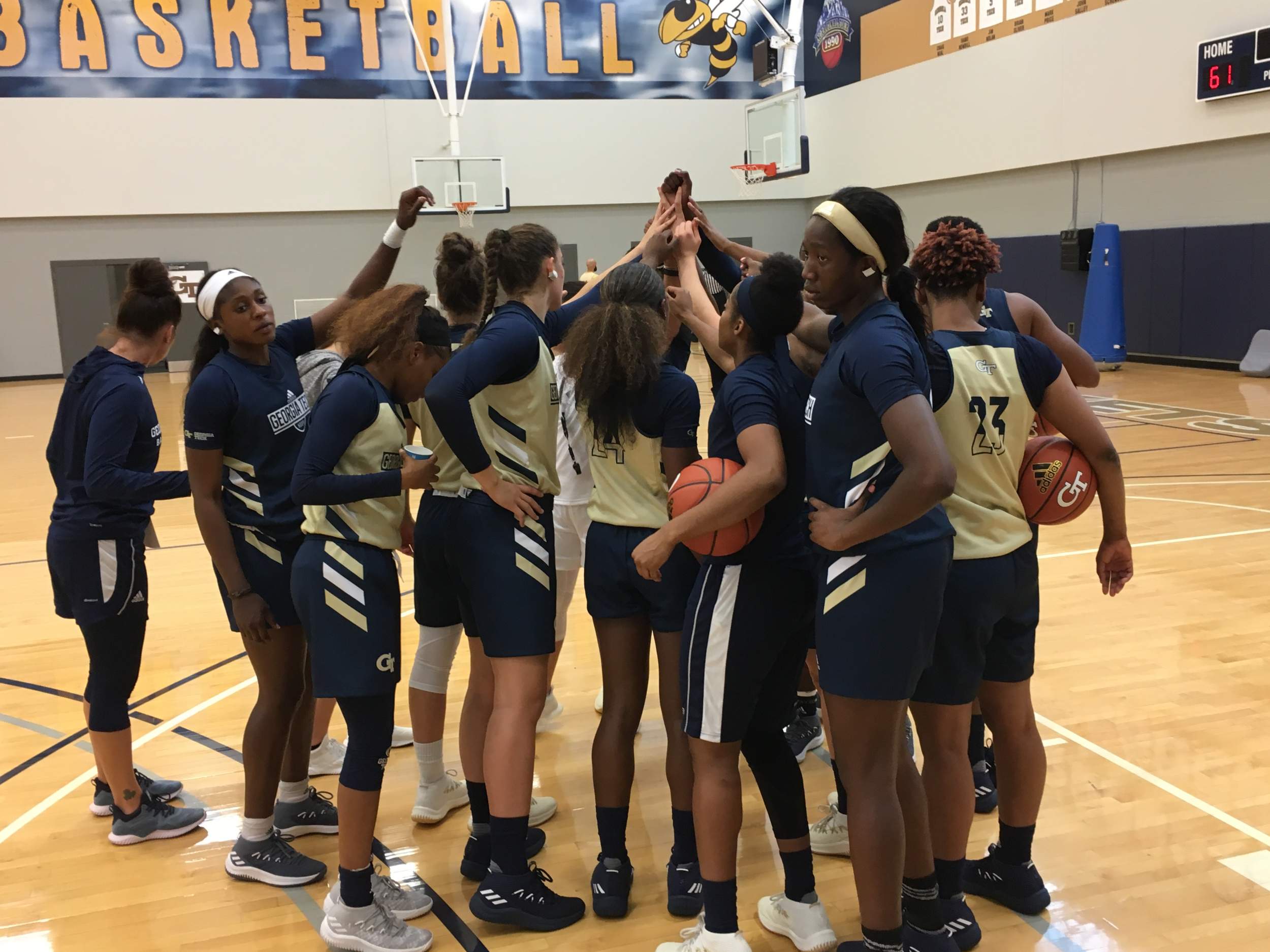 The Jackets welcome back upperclassmen senior Martine Fortune (Philadelphia, Pa.) and juniors Chanin Scott (Charlotte, N.C.) and Francesca Pan (Bassano del Grappa, Italy). Also returning for the Jackets are sophomores Lorela Cubaj (Terni, Italy), Kierra Fletcher (Warren, Mich.), redshirt-sophomore Anne Francoise Diouf (Dakar, Senegal) and redshirt-freshman Daijah Jefferson (Hopewell, Va.).
Six newcomers join the roster in 2018-19 headlined by two McDonald's All-Americans in Elizabeth Balogun (Lagos, Nigeria) and Liz Dixon (Memphis, Tenn.). Jasmine Carson (Memphis, Tenn.), Kondalia Montgomery (Tacoma, Wash.), D'asia Gregg (Florence, S.C.) and Lotta-Maj Lahtinen (Helsinki, Finland) complete the top-10 recruiting class.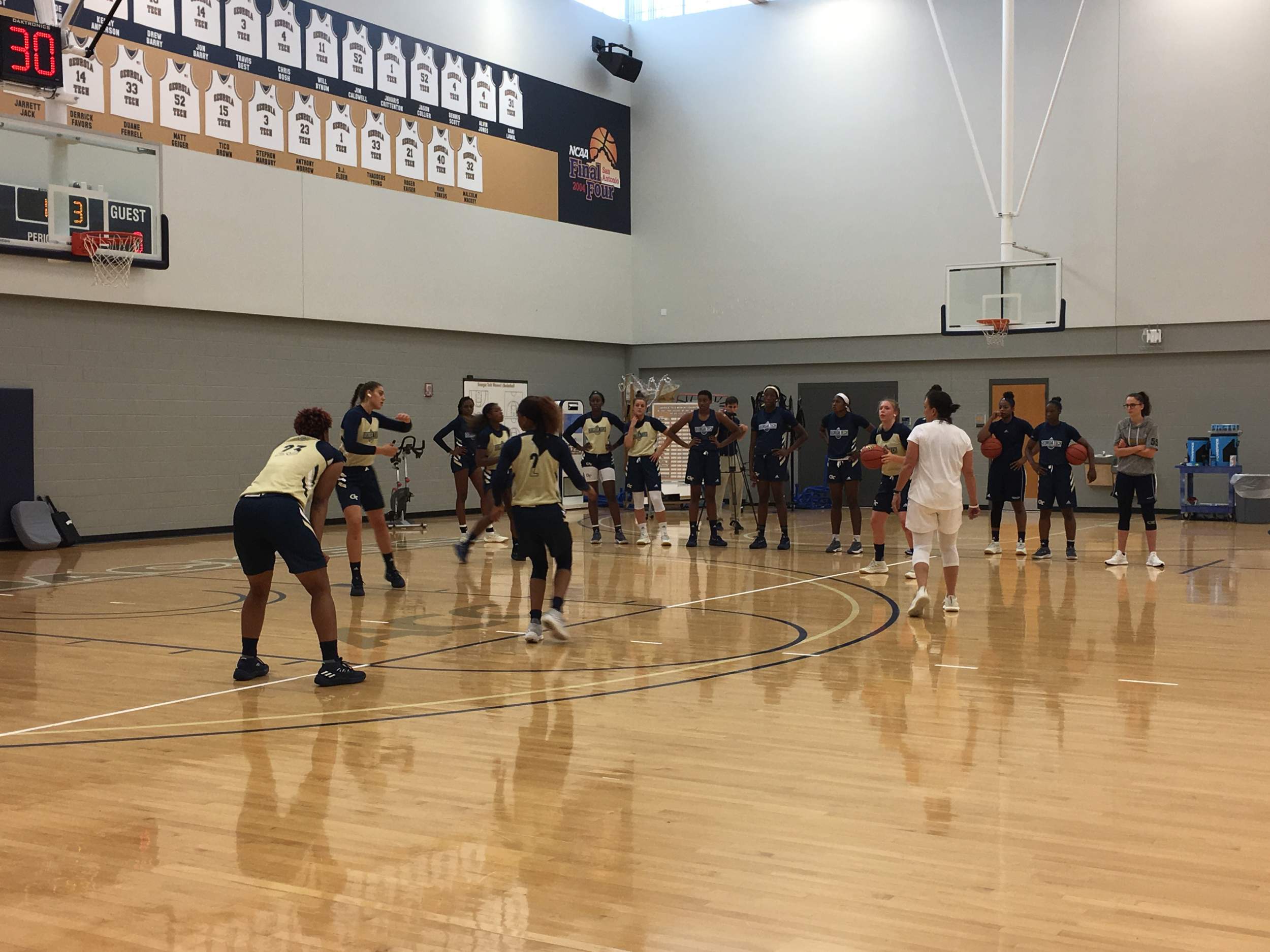 Season tickets for the 2018-19 women's basketball season are currently on sale. Ticket packages are available for $65 per seat and $150 for courtside seats (which sold out in 2017-18). Current men's basketball season ticket holders can purchase women's basketball season tickets at a discounted rate of $30 per seat.
The public can get a first look at the 2018-19 squad at "Live at the Thrillerdome" on Oct. 19 at McCamish Pavilion, where both the men's and women's basketball teams will meet and greet with students and season ticket holders and officially unveil their adidas uniforms for 2018-19. Tech will host Coastal Georgia in an exhibition game on Nov. 4.
PRESEASON SCHEDULE
* Friday, Oct. 19 – Live at the Thrillerdome (McCamish Pavilion), 8-10 p.m.
* Sunday, Nov. 4 – exhibition game vs. Coastal Georgia (McCamish Pavilion), 2 p.m.
* Friday, Nov. 9 – season opener at Houston, 8 p.m.
* Sunday, Nov. 11 – home opener vs. Appalachian State (McCamish Pavilion), 2 p.m.