THE FLATS – Georgia Tech women's basketball alumnae and four-year letterwinner, Francesca Pan will continue her basketball career having signed a professional contract to play with Umana Reyer Venezia in Italy.
An all-ACC second team selection her senior season, Pan capped an incredible four-year career on The Flats with a trio of ACC honors. In addition to her all-ACC selection, Pan was also named to the ACC All-Tournament Team and All-ACC Academic Team for the fourth time.
This past season, Pan led the Yellow Jackets in scoring, averaging 13.4 points per game and started all 31 contests as a senior. She scored a career-high 30 points as Tech uprooted then-No. 4 NC State on the road.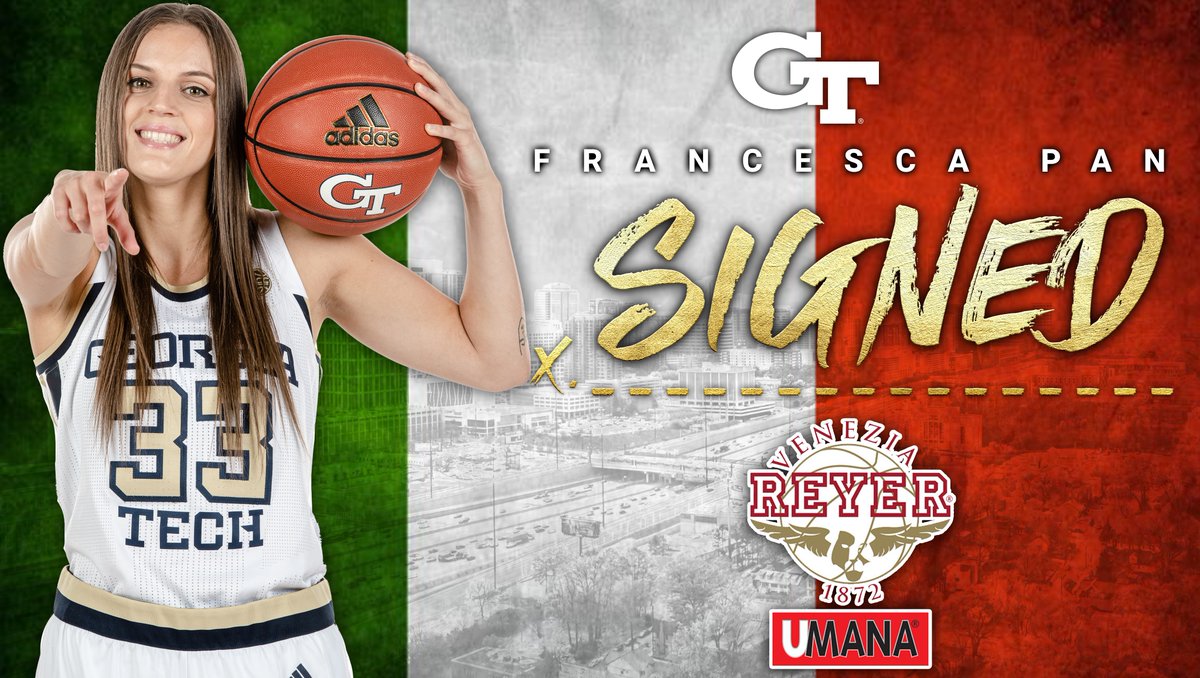 Pan finished her four-year career averaging 12.8 points per game (1,638 points) and started 124 games. She recorded 233 assists and 179 steals, while shooting 35.1 percent from the field and 30.2 percent from three-point range. She finished her career ranked sixth in Georgia Tech program history in scoring, second in three-point field goals made (245), first in three-point field goals attempted (812), third in field goals attempted (1,618) and seventh in field goals made (568).
She was also tabbed the 2016-17 ACC Freshman of the Year, 2016-17 ACC All-Freshman Team selection and four-time ACC Academic Honor Roll recipient.
Alexander-Tharpe Fund
The Alexander-Tharpe Fund is the fundraising arm of Georgia Tech athletics, providing scholarship, operations and facilities support for Georgia Tech's 400-plus student-athletes. Be a part of developing Georgia Tech's Everyday Champions and helping the Yellow Jackets compete for championships at the highest levels of college athletics by supporting the A-T Fund's Annual Athletic Scholarship Fund, which directly provides scholarships for Georgia Tech student-athletes, and Athletics Initiative 2020, Georgia Tech athletics' ongoing $125 million initiative to allow Tech to recruit the nation's most elite student-athletes, build a better student-athlete once they arrive on The Flats and, ultimately, win! To learn more about supporting the Yellow Jackets, visit atfund.org.
For the latest information on the Georgia Tech Yellow Jackets, follow us on Twitter (@GTWBB), Instagram (GTWBB), Facebook (Georgia Tech Women's Basketball) or visit us at www.ramblinwreck.com.