THE FLATS – Georgia Tech men's and women's cross country ran their first meet of the 2018 season taking home both titles at the UGA Bulldog Invitational on Saturday morning. The meet was highlighted by a slew of personal bests, top-10 finishes and an upset over nationally ranked No. 19 Georgia for the women.
"This was a big day for both the men and the women. The course is probably the most challenging one we'll see this season and the weather conditions were close to brutal. So it was a fight out there and we had to execute smart race plans. We had to be patient early and tough at the end," head coach Alan Drosky said.
Drosky continues, "On the women's side, Georgia is a talented and well-coached team, but we believed we could win. We've been improving as a group and thought our depth could make the difference. The blend of veteran leadership and talented youth came through. We felt like the men were the strongest team on paper and they did a great job taking care of business. We're a group with pretty good track accomplishments, but still unproven in cross country. So we saw some good breakthroughs today and also areas where we can still improve. But it's a big positive to get the win and see the team work together and compete hard."
As a group, the men finished in first with an average time of 24:42.74 in the 7600m. The women placed first as well with an average time of 20:51.66 in the 5500m. The men capped a score of 22, while the women tallied 24 points downing Georgia on both sides.
Leading the way for the women was senior Mary Prouty, who grabbed a second place finish with a career-best time of 20:27.1. Following Prouty, Nicole Fegans finished fourth with a personal best of 20:48.2.
Five Yellow Jackets rounded out the top-10, including freshman Hana Herndon for fifth place (20:48.4) and Amy Ruiz finished sixth (21:01.0). Sophomore Liz Galarza grabbed seventh place (21:13.6), Ellen Flood clocked a career-best 21:19.7 good for eighth and Mary Kathryn Knott finished ninth (21:19.9).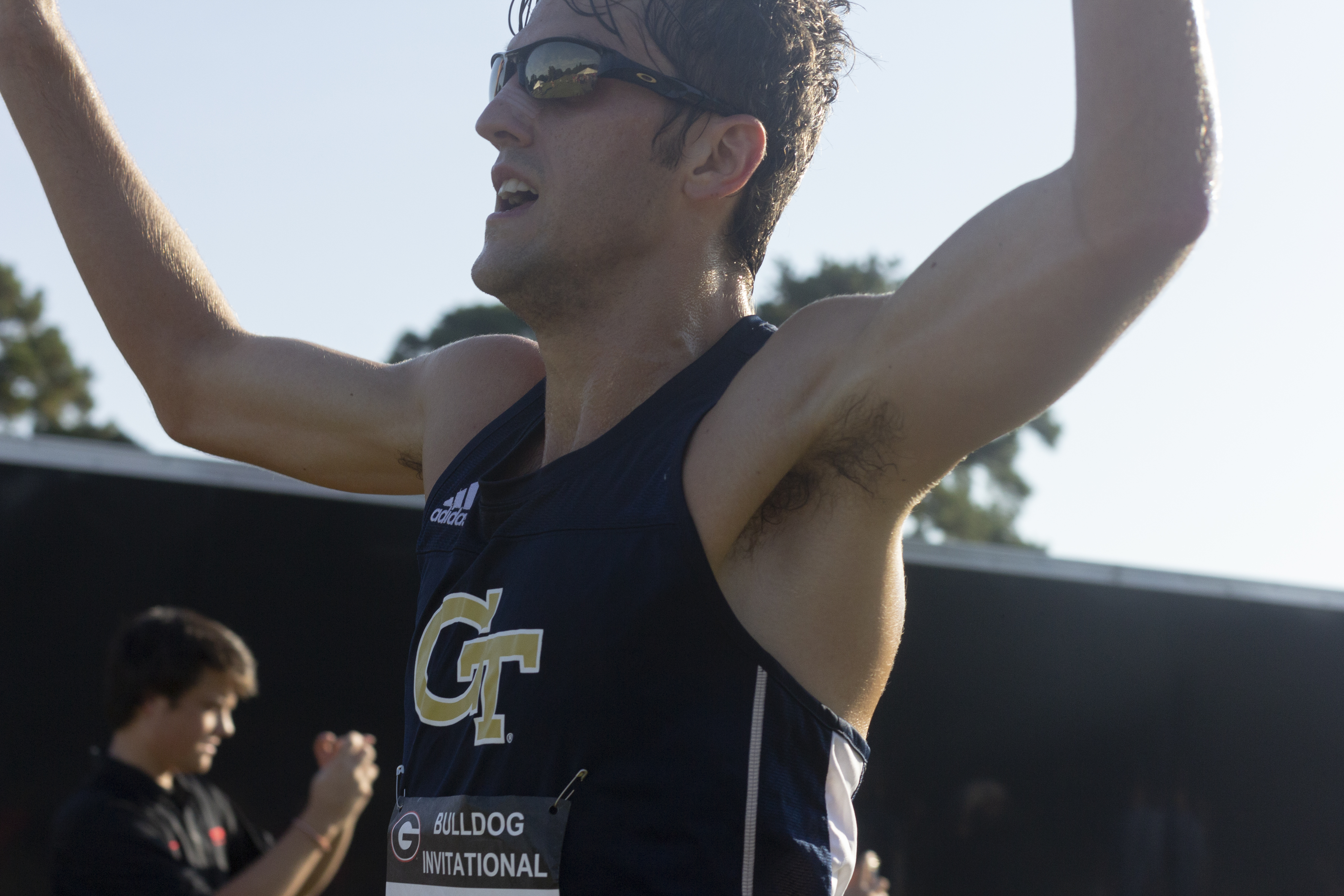 On the men's side, senior Avery Bartlett finished first overall with a career time of 24:20.7, shaving 20 seconds off his previous best. Coming in second place was junior Andrew Kent with a personal best of 24:23.9. In the top-10, freshman Braeden Collins finished seventh with a time of 24:44.1 and senior Matthew Munns grabbed 10th (25:00.2).
Cross country is back in action when the Jackets travel to the Coast-to-Coast Battle in Beantown on Sept. 21 in Jamaica Plains, Mass. The women are slated to begin at 3 p.m., while the men are scheduled for a 4:15 p.m. start.
For the latest information on the Georgia Tech Yellow Jackets, follow us on Twitter (@GT_TrackNField), Facebook (Georgia Tech Track & Field/Cross Country) or visit us at www.ramblinwreck.com.