THE FLATS – Georgia Tech volleyball head coach Michelle Collier added Savannah Ogle and Isabella D'Amico to the 2020 roster during the fall signing period.
"We are so excited about our 2020 class," said Collier. "They will be a great compliment to our returning roster and will keep raising the talent level in our gym."
---
Isabella D'Amico (Westerville, Ohio/St. Francis DeSales High School)
Isabella "Bella" D'Amico joined the Jackets from Westerville, Ohio. She lettered for four seasons as a setter, serving two years as team captain. She was a conference champion for four-straight seasons (2016-19). For three of those four season D'Amico led her team to district championship titles (2016, '17, '19). In her final season, she led her team to the D1 state championship title, earning first team all-CCL, all-district and all-state. She was also named Central District Player of the Year. Not just a standout on the court, D'Amico spent four years on the honor roll and serves as the secretary of National Honor Society.
Collier on D'Amico: "Everyone that meets Bella falls in love with her. She has such a beautiful personality, super upbeat and she brings positive energy to every room she steps into. I am so excited about the impact that she is going to make in our program in many ways. In addition, she is a very talented setter who will thrive under our system and Claudio's mentorship as she develops her game."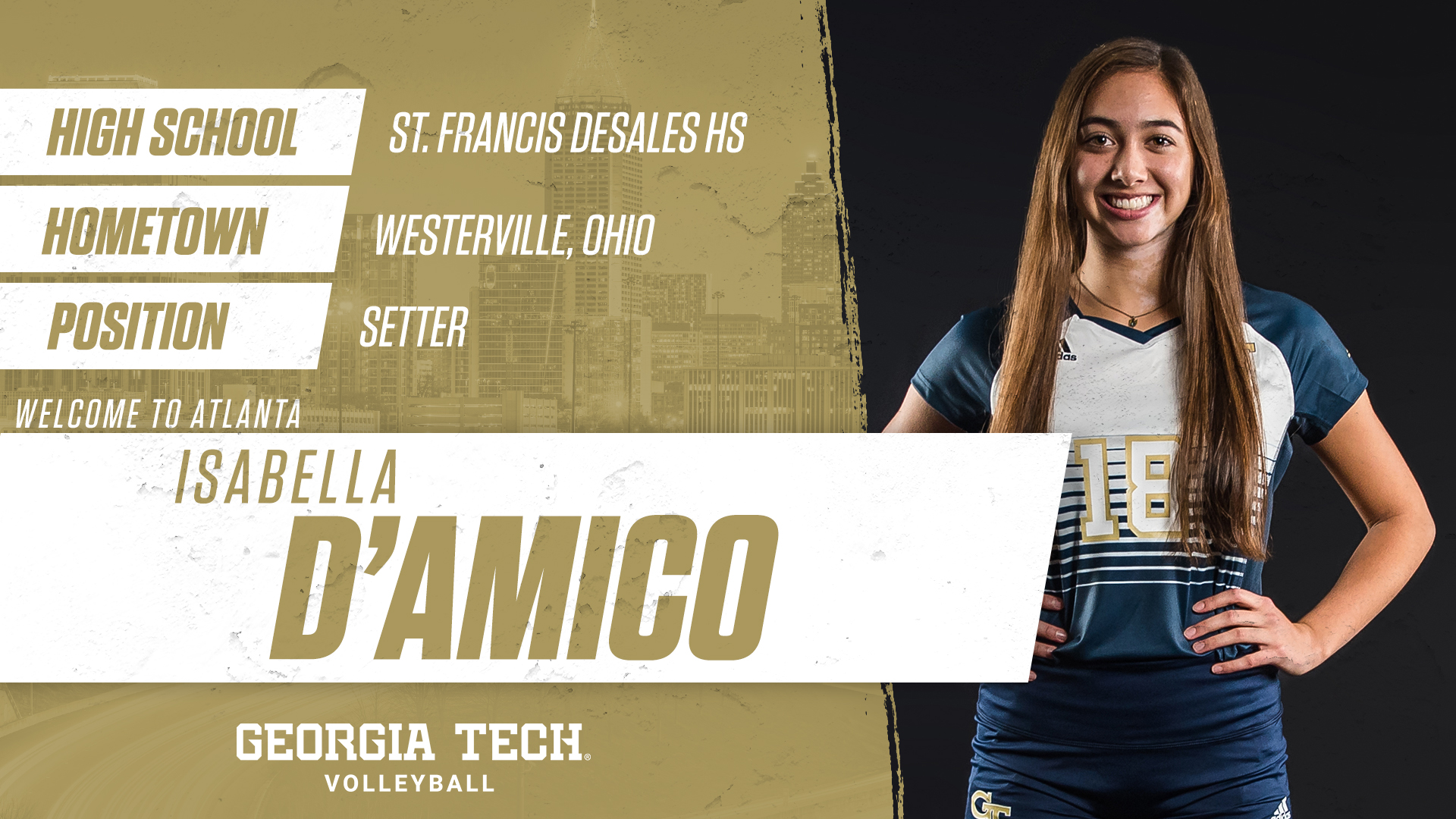 ---
Savannah Ogle (Columbus, Ga./Northside High School)
Hailing from Columbus, Ga., Savannah Ogle comes to The Flats from Northside High School. The right-handed outside hitter lettered for three seasons at Columbus High School before lettering at Northside for the 2019 season. With Columbus, Ogle won two district championship titles (2016 and 2018). She earned first team all-area and all-region in 2017 and 2018 at Columbus and first-team all-state in 2018. In 2019 at Northside, she earned first team all-area, all-region and all-state. Ogle will enroll at Tech for the spring 2020 semester.
Collier on Ogle: "Savannah is a great team player. She has a lot of upside to her, very physical player, good mobility. The fact that we are able to get her here this spring will be a huge advantage for her development and I am looking forward to the opportunity to help her reach her full potential."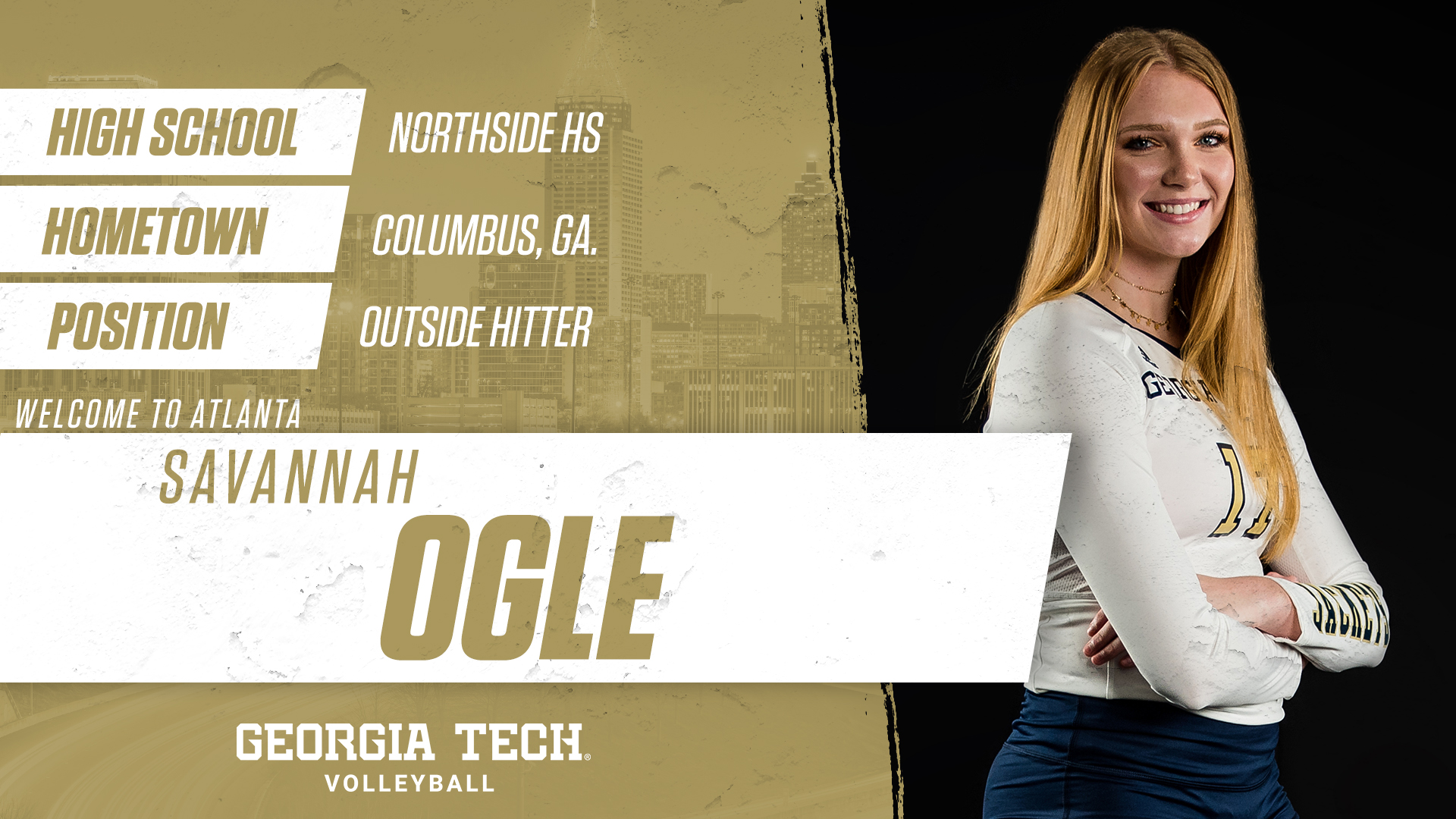 ACC Network has launched!
The ACC Network is a linear and digital platform dedicated to 24/7 coverage of ACC sports that launched on Aug. 22, 2019. It will exclusively televise approximately 450 live events each year, including 40 football games, as well as 150 men's and women's basketball contests.
 Don't get shut out! For more information and to learn if your cable/satellite/digital provider is carrying the ACC Network, visit GetACCN.com. Georgia Tech fans whose cable/satellite/digital providers aren't carrying the ACC Network are urged to contact their providers and ask for the ACC Network to be a part of their subscription.
For the latest information on the Georgia Tech Yellow Jackets, follow us on Twitter (@GTVolleyball), Facebook (Georgia  Tech Volleyball) or visit us at www.ramblinwreck.com.