THE FLATS – Georgia Tech volleyball adds four-time national champion Arielle Wilson as an assistant coach/recruiting coordinator at Georgia Tech.
"I am very excited about the addition of Arielle to our staff," said Georgia Tech volleyball's head coach Michelle Collier. "She has done amazing things with the sport of volleyball as a player and as a coach."
"She brings in a lot of knowledge and passion for this sport and profession and our program is lucky to have such a wonderful; person join our family," added Collier.
Wilson, a native of Broadview, Ill., comes to The Flats from Michigan State, where she served as the volunteer assistant for the Spartans during the 2018 season. Wilson specialized in middle blocker training and team blocking.
Prior to her stint at Michigan State, Wilson began her coaching career as an assistant at DePaul for the 2016 and 2017 seasons. During the 2016 season, DePaul had its first all-BIG EAST first team member (Brittany Maxwell) and the Blue Demons won a program best seven BIG EAST contests. Middle blocker Jasmine King was a second team all-BIG EAST selection under the tutelage of Wilson.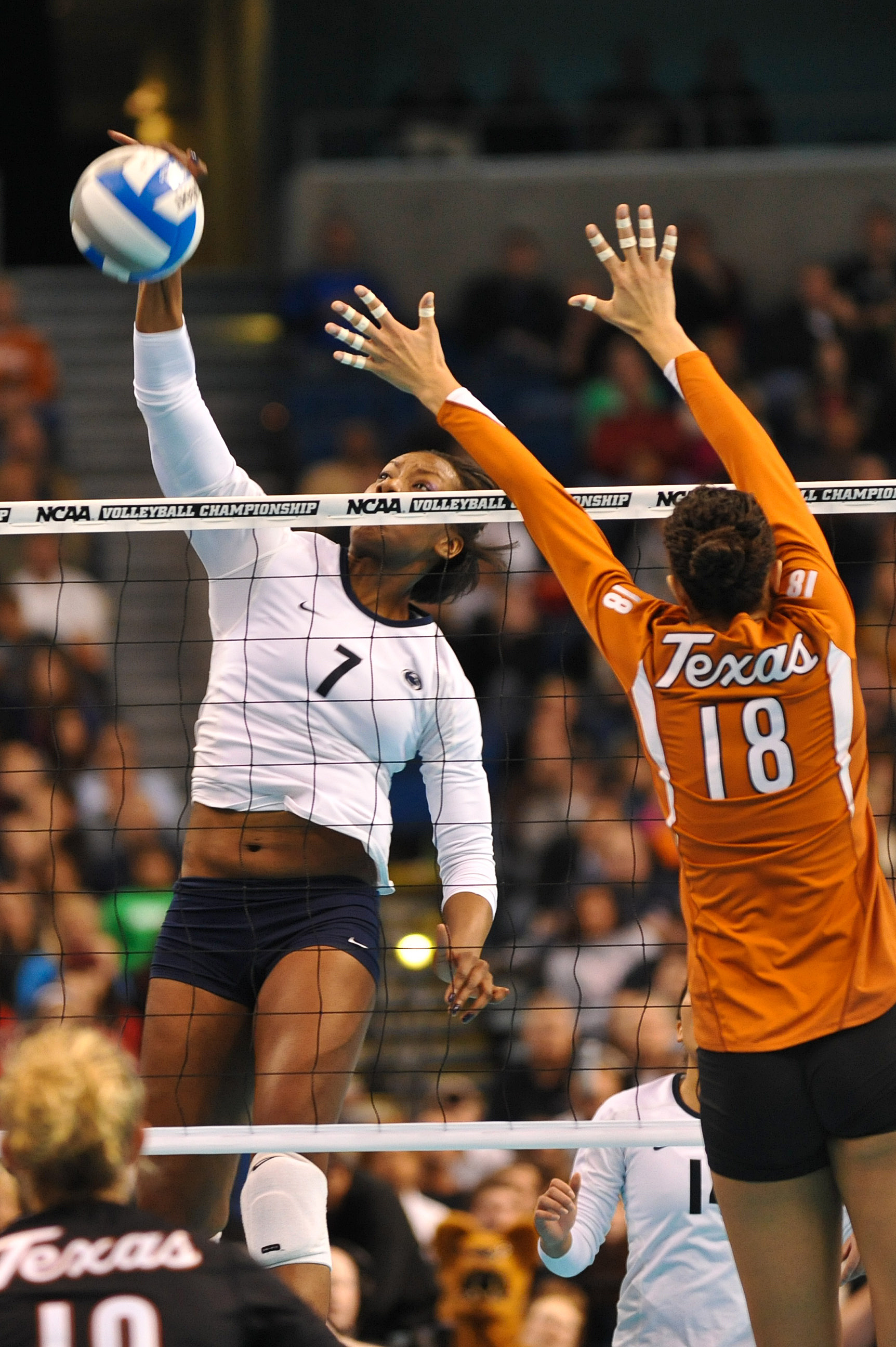 Photo courtesy of Penn State Athletics
In addition to her coaching experience, Wilson brings in an impressive playing career, as a four-time national and Big Ten champion at Penn State. She was tabbed an AVCA all-American three times with the Nittany Lions before going on to play five years professionally overseas.
For the latest information on the Georgia Tech Yellow Jackets, follow us on Twitter (@GTVolleyball), Facebook (Georgia  Tech Volleyball) or visit us at www.ramblinwreck.com.