Friday is Georgia Tech Takeover Day on the ACC Network and as part of the festivities, ACCN personalities Mark Packer and former Voice of the Yellow Jackets Wes Durham welcomed four Yellow Jacket legends to their show on Friday morning: baseball's Mark Teixeira, football's Joe Hamilton, men's basketball's Bobby Cremins and football's Roddy Jones.
Mark Teixeira - Georgia Tech Baseball (1999-2001) on ACCN's Packer & Durham (July 31, 2020)
Joe Hamilton - Georgia Tech Football (1996-99) on ACCN's Packer & Durham (July 31, 2020)
Bobby Cremins - Georgia Tech Men's Basketball Head Coach (1981-2000) on ACCN's Packer & Durham (July 31, 2020)
Roddy Jones - Georgia Tech Football (2008-11) on ACCN's Packer & Durham (July 31, 2020)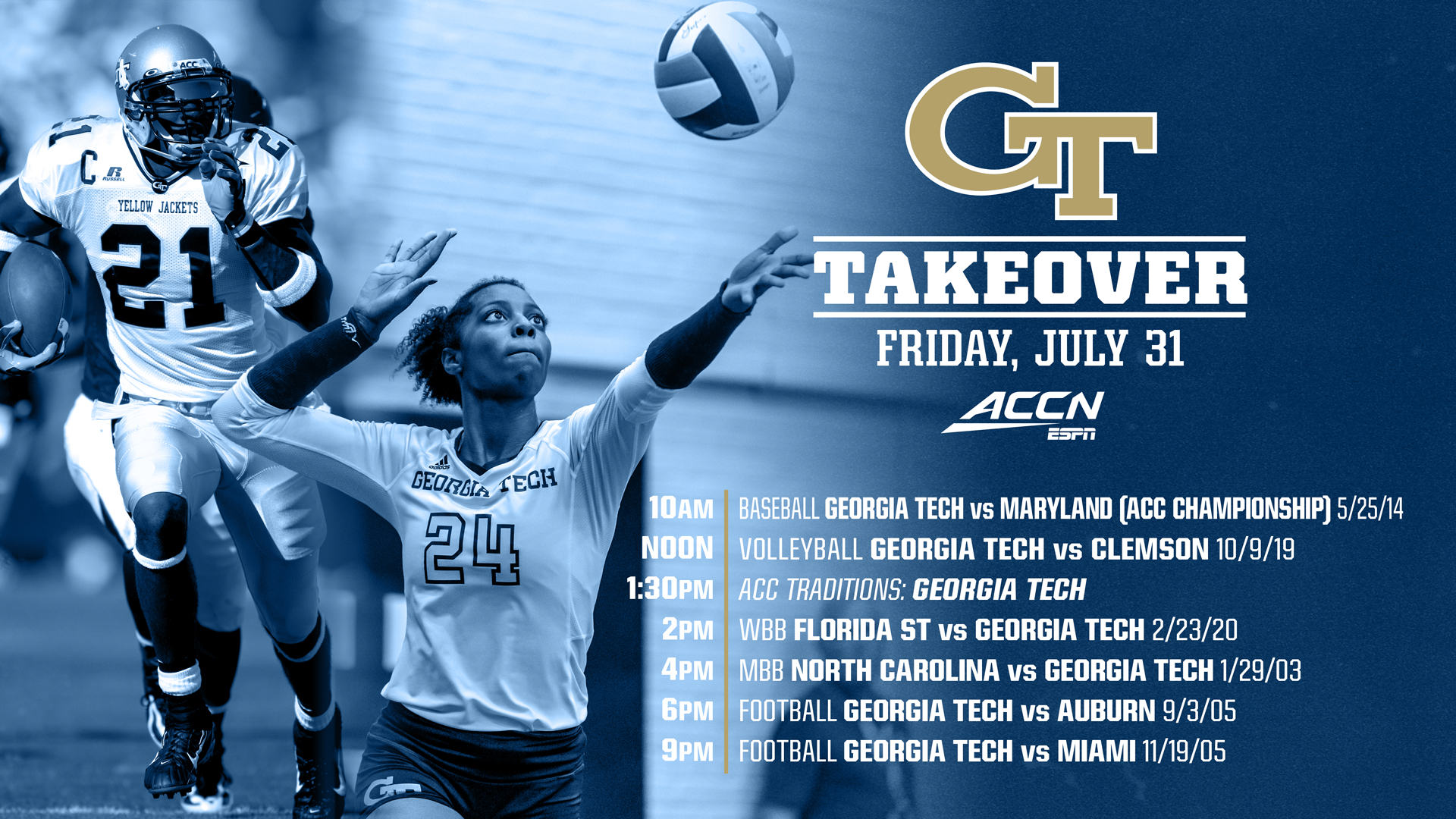 Alexander-Tharpe Fund
The Alexander-Tharpe Fund is the fundraising arm of Georgia Tech athletics, providing scholarship, operations and facilities support for Georgia Tech's 400-plus student-athletes. Be a part of developing Georgia Tech's Everyday Champions and helping the Yellow Jackets compete for championships at the highest levels of college athletics by supporting the A-T Fund's Annual Athletic Scholarship Fund, which directly provides scholarships for Georgia Tech student-athletes, and the Support The Swarm Fund, created to give fans an opportunity to help Georgia Tech athletics maintain its recent momentum through the financial challenges of the Covid-19 pandemic. To learn more about supporting the Yellow Jackets, visit atfund.org.