#TGW: Three-Striped Summer
By: Matt Winklejohn
Carly Doi returned from a good hike outside of Portland, Ore. Sunday evening, and as much as she loved that outing, she was just as happy to reflect on how the Georgia Tech Athletic Association helped her get there through a paid summer internship.
The rising senior diver and computer science major is laying the foundation for her future while working at the adidas North American headquarters and helping Tech's athletic apparel supplier figure out how to better market product.
She's excited about what she's doing even if it doesn't have much to do with her major. That's because she's eager to diversify and expand her portfolio toward her industrial design minor. Doi, who is from San Diego, is growing her neo-brand.
"It's not really major-related. I wanted to get experience in what would get really close to my design minor," she said. "It really doesn't involve CS. We use interface and I'm working in their e-commerce department, the web site, buying and planning, and deciding what products will be sold online."
Doi, who has several of the top 10 one-meter and three-meter dive scores in Tech history, is staying busy in her internship, which began May 29 and will end August 16.
"We have meetings about the performance of the website in the past week, what the top sellers are," she said. "Right now, I'm doing analysis for our websites. I look at competitors and maybe see if our links are broken."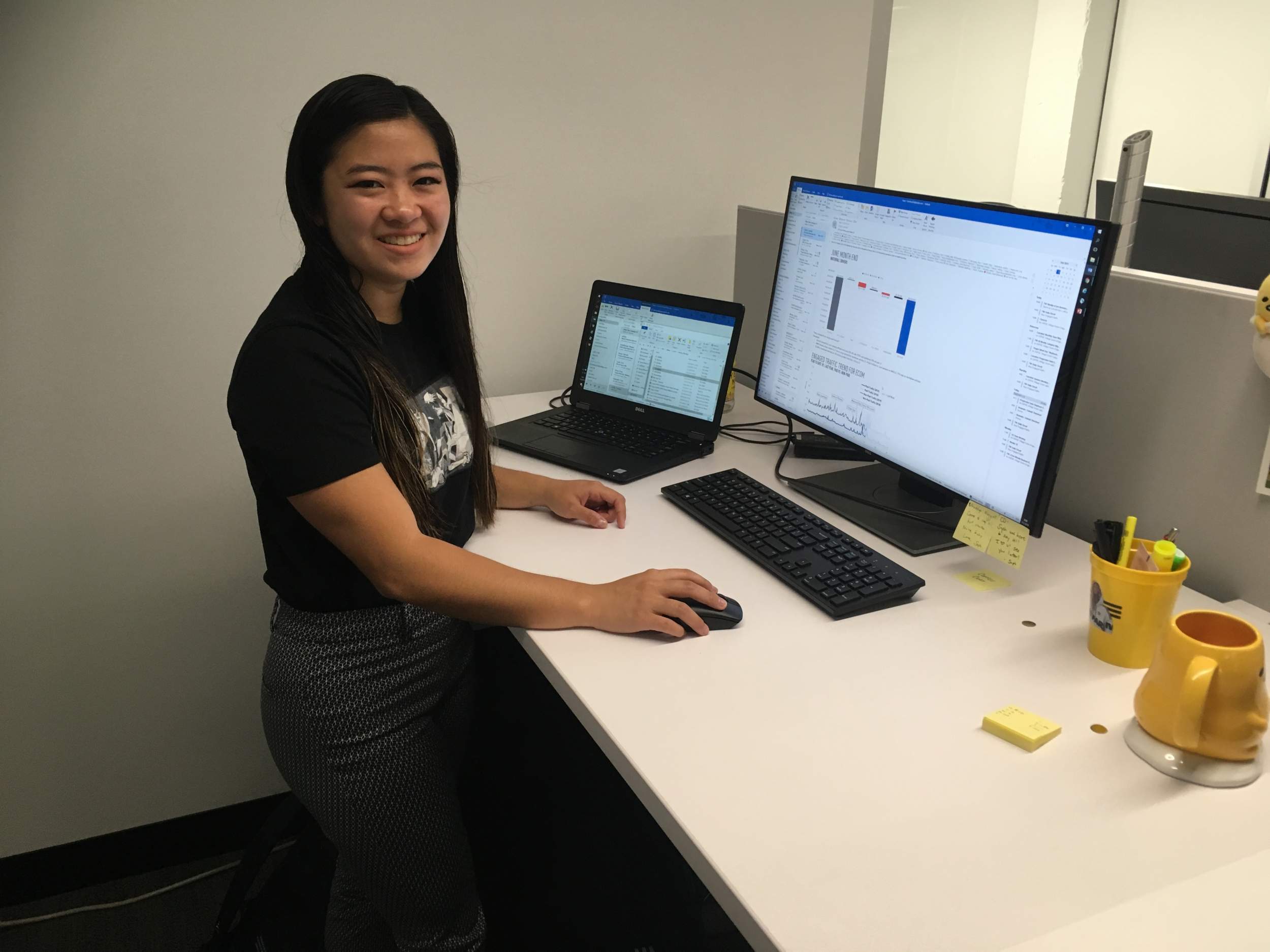 Doi gave a lot of credit to Maureen Tremblay, who served as the GTAA's Total Person Program coordinator, in helping her land the internship. This summer, a record 107 student-athletes lined up summer internships with help from the Georgia Tech Athletics Association.
"Maureen told me that adidas recruiters were on campus," she said. "She does a great job providing information."
Doi is spending little if any time coding, yet she's building her value by branching out and doing more than she would have if she just worked with her major of computer science.
She has been conflicted at times because the idea of online commerce doesn't match the idea of brick and mortar sales points.
"Our main objective is to move away from selling in store, but I think the personal experience of shopping and talking can be something that we can use going forward," she said. "When you go digital, there is loss of personal experience. We're looking at that.
"We have meetings about the performance of the website in the past week, what the top sellers are, and . . . after these meetings, I help my manager create a report."
Even though Doi is not doing an internship that matches up perfectly with her major, she believes that she is setting herself up for years to come.
"I think long term I'll have a degree, and also have this business experience," she said. "It's always been in my character to jump outside my comfort zone, like moving to Atlanta after living in San Diego for college."