By Jon Cooper | The Good Word
The top priority for any point guard is doing everything he can to make his team and teammates better. That can mean seeing and sometimes instantly making adjustments in a game.
Mfon Udofia showed those skills between 2010 and 2013 while manning the point for Georgia Tech. That was part of his dream of getting to the NBA. He's still showing those skills and is still in pursuit of the dream of making the NBA.
There is a difference these days as he's no longer playing the game, but Udofia's adaptability is still present and is paying off handsomely for him. Beginning this season, he will be an assistant coach for the Erie BayHawks, the Atlanta Hawks' affiliate in the G League.
"You always say when you're growing up, 'I want to be in the NBA. My goal is to be in the NBA,'" he said, with a laugh. "So I went to college and played at a high level in the ACC. After college, I played in the G League and professionally overseas. Who'd think I'd be coaching at such a young age? At the time I didn't think that.
"We have another year in Erie and next year the team will be coming back to Atlanta, to College Park. So I'm very excited to be back home," he added. "I've always been a Hawks fan. Being from here in Atlanta, born and raised, I was always a Hawks, Braves and Falcons fan growing up."
The Stone Mountain native and star at Miller Grove High School was recruited to the Flats by former head coach Paul Hewitt. Over the next four years, he played in 128 games, starting 97 of those games, and led the team with 2.8 assists as a junior (eighth in the ACC — his 88 assists were ninth), and 2.9 as a senior. He still ranks in the top 20 in program history in games (sixth), three-point field goals made (117, 16th) and attempted (367, 15th), assists (283, 20th) and minutes (3,251, 20th) and just missed reaching the 1,000-point club, finishing with 977 (7.6 per game, with a season-best 9.9 in '11-12).
His leadership was evident to Brian Gregory, Hewitt's successor, who named him captain his final two years, and his classroom excellence was rewarded his junior season, when he was made the Academic All-ACC team and the ACC's Academic Honor Roll.
After graduating with a degree in business administration, he played pro ball in the G League, first with the Delaware 87ers (the Philadelphia 76ers' affiliate), where he posted career-bests with 12.4 points and 2.9 assists in 32 games, then for parts of two years with the Austin Spurs (San Antonio). The next year he ventured overseas, playing in Poland, but hip injuries helped force his retirement as a player.
When he returned home, Delaware beckoned and hired him as video coordinator, part of player development. He changed gears as easily as shifting from running the offense against man to doing so against zone.
"The transition from playing to coaching has been great so far," he said. "I had a chance to jump right in in the G League and start learning and getting better daily."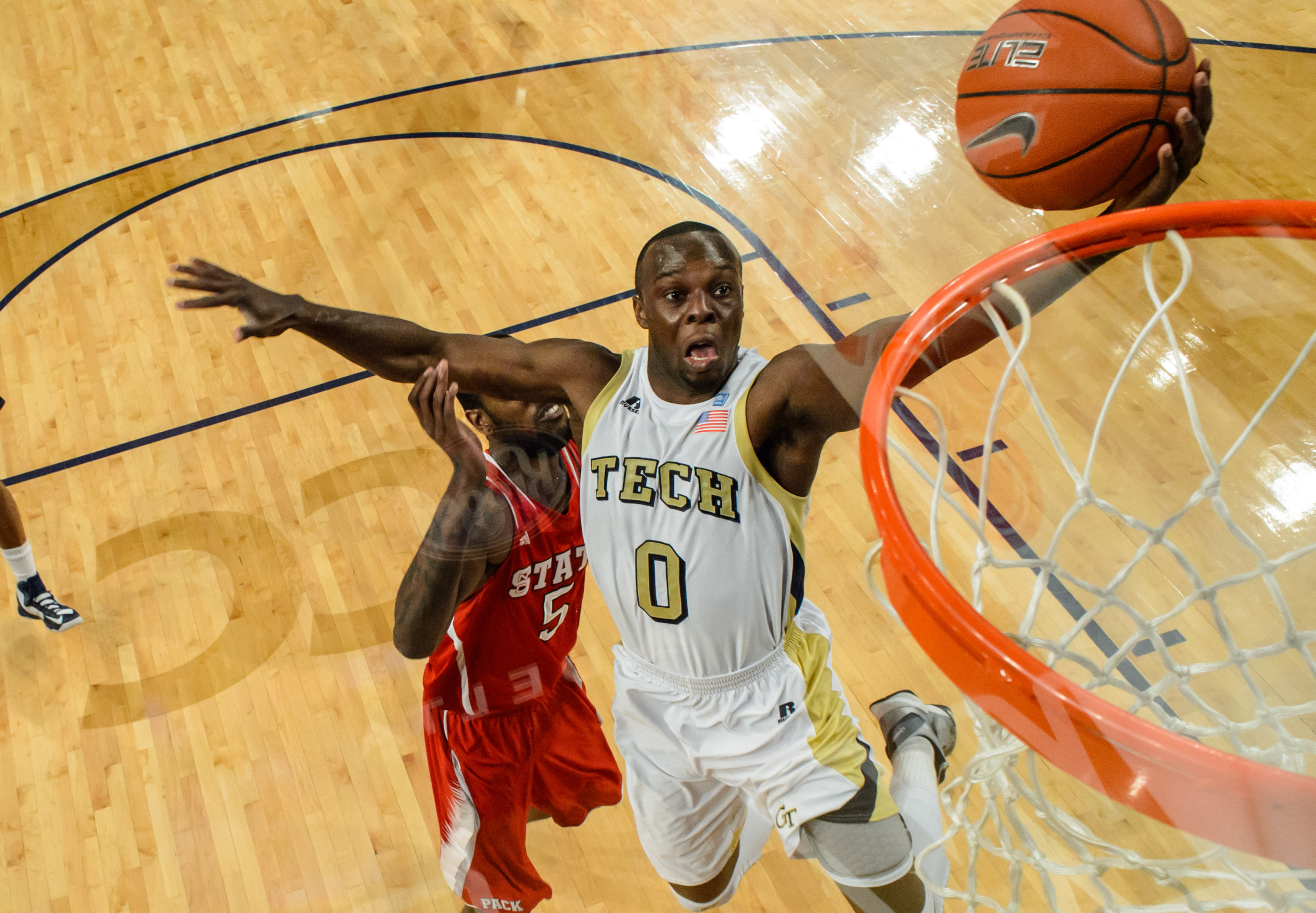 He began the transition while playing in Austin, where he saw limited court time. He used his time with the Spurs and 76ers to his advantage.
"It was very beneficial," he said. "I got to learn under the San Antonio Spurs umbrella. Then I got to learn from Brett Brown and now Lloyd Pierce — he's now the head coach of the Atlanta Hawks. I got to learn from him as well and watch those guys in Philly."
Udofia considers his style a conglomeration of every one of his coaches.
"I took a bit from all the coaches I had — my high school coach, Sharman White, Paul Hewitt, [Brian Gregory], my G League coaches as well. Just seeing the stuff that they did and try to implement it in my career the best I can as possible."
He feels that youth also works in his favor.
"I'm young, I can relate to the players," said Udofia, 28. "At the same time, my energy, the passion I bring to the game and the player development is all about relationships. It's about developing a relationship with the players and getting to know them. Once you get to know them and develop a relationship, they tend to buy in to whatever you try to preach to them on the court. So that's one thing I try to value as a coach is the relationships, how to build guys' character, how to teach them to be young men, also, have fun with them and teach them on the basketball court side as well.
"Another advantage I bring to the table is playing in the ACC and playing in the G League and overseas, I've been through those things that the guys are going through now," he added. "I wasn't the best player on my G League team. So having to sit the bench and still be a great teammate and work hard each and every day for my opportunity to come, I can relate to some of the players and give them my knowledge and my feedback."
Udofia has a firm idea on where he wants to go but hasn't forgotten where he's been and credits his days at Georgia Tech.
"Academics was one of the reasons I chose to go to Georgia Tech, and it's been helping me since I graduated and now in this role," he said. "In coaching, you have to have to be able to relate to the players and coaches and front office, the organization, season-ticket holders and things of that nature. Georgia Tech gave me a great education and allowed me to branch off to those different types of people."
He still enjoys being around campus and helping out.
"I'm very in touch," he said. "I'm at the Zelnak Center almost every day during the summer, working out players or working out myself. I check out practices, summer practices, watch guys' individual workouts when I'm back home.
"My end goal, of course, is I want to be a head coach one day," he added. "Right now I'm just trying to take it step-by-step. I need to keep growing and learning and see where it takes me."