By Matt Winkeljohn | The Good Word
Foremost among the early African-American players to suit up for the Yellow Jackets, Lenny Horton saw great growth in the Georgia Tech program, quite different from his 30-year professional career as a counselor.
At 6-feet-7, the once-upon-a-time forward made more than an impression at Tech from 1976-80.
Horton did nearly everything for the Yellow Jackets, averaging 12.8 points and 6.6 rebounds over his four seasons, three spent as a starter. He led Tech in rebounding and shooting percentage in each of those final three seasons as the Jackets transitioned from being competitive in the Metro Conference to independent status and then to the ACC. That's where they got stomped even as he stamped his name in the record books.
The New Jersey native will tell you that matters of race seemed to be no big thing when he was on The Flats, which is not the story that you might hear from the first African-American player in program history, nor from the first black scholarship player.
Harvey Webb tried out and made the team in 1967, played some games, suffered a season-ending injury, and didn't try out as a sophomore. He eventually left the program and went on to success elsewhere.
Karl Binns in 1971 became the first African-American scholarship winner in the Tech basketball program, and left after a year in part because he was subject to harsh socio-environmental conditions. He, too, found great success elsewhere.
"I was a little surprised to learn that, because it was the '70s," Horton said of the history that preceded him. "As far as me, it was just a thing where we went to school, we socialized, and our main concern was go out there and put together a team, get your books. I didn't run into any major problems while I was at Tech. I thank God for that. I just enjoyed my guys."
Horton, 61, retired nearly three years ago from a career as a probation officer, mostly with the New Jersey Superior Court. He grew up in Union, N.J., not at all far from New York City. He lives there now.
He saw a lot of situations at work, and while it's an interesting story to talk about how he got into that business, the kickstart came at Georgia Tech.
Head coach Dwane Morrison made a point of mixing up roommates on road trips. So, sometimes Horton's bunk buddy would be black, like former teammates Tico Brown and Sammy Drummer, or they might be white, like Brook Steppe.
Horton just went out and balled.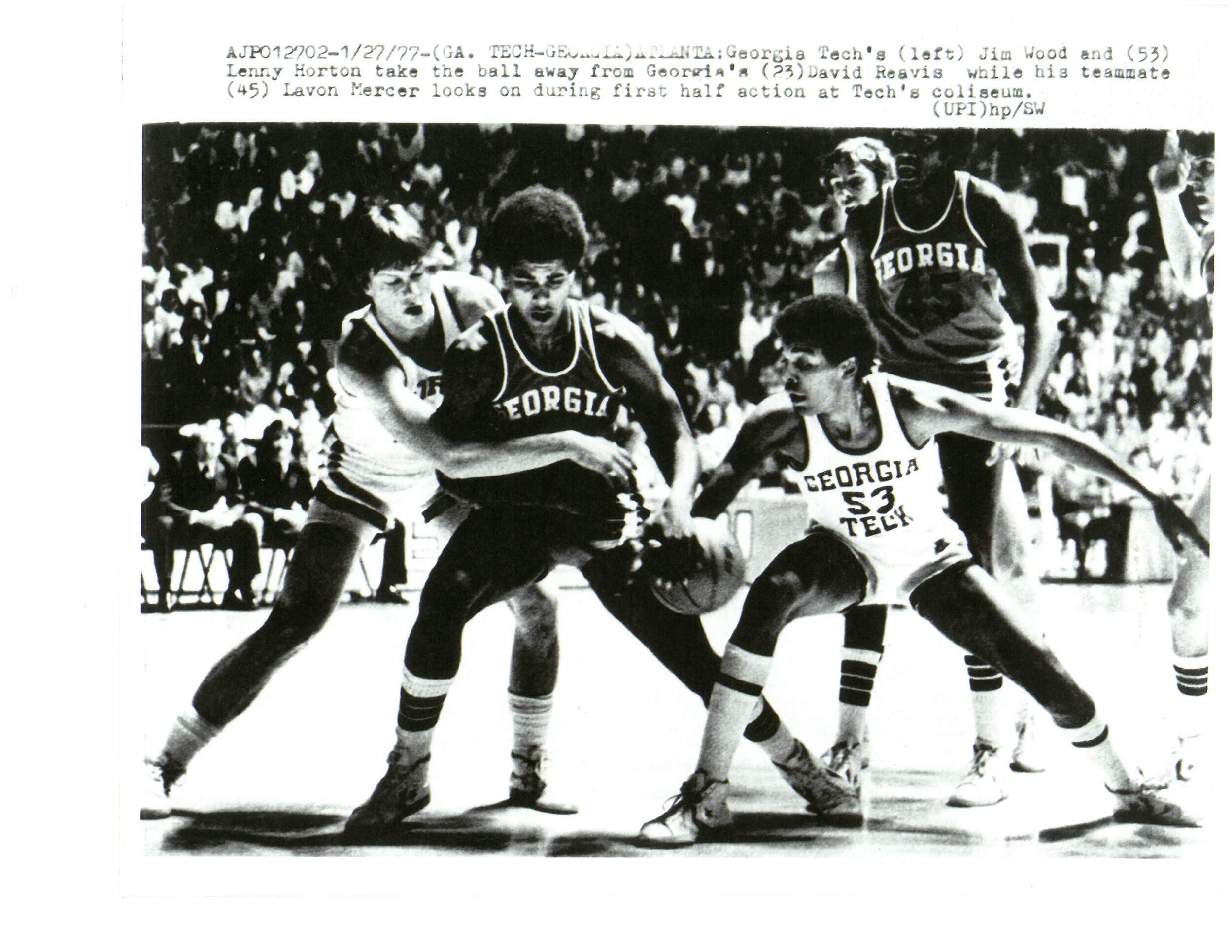 The Jackets went 18-10, 15-12, 17-9 and 8-18 in his four seasons, and he was inducted into the Georgia Tech Sports Hall of Fame in 1985. He played with good players.
Horton is No. 19 in career points at Tech with 1,411, Brown ranks No. 24 with 1,308 in three seasons and Drummer No. 31 with 1,184 in two seasons.
Horton took good shots and grabbed them when missed. He is also No. 16 in career rebounds (704), No. 5 in career shooting percentage (.569) and holds three of the top single-season shooting marks in school history at No. 8 with .610 percentages in '78 and '79 and the No. 19 number of .584 in 1980.
Playing on teams with talent was good, but that transition to the ACC in 1979-'80 was brutal.
The Jackets were 1-13 back in those days where every team played every other once at home and once away. Beasts lurked around the corners.
"We'd played in the Metro first two years. We did well. We were competitive. We had good years, and then . . . that first ACC year was very tough on our team. We only managed to win one game that first year. You had (Ralph) Sampson (at Virginia) and (James) Worthy (at North Carolina). It was tough."
Basketball didn't get easier after college.
Horton graduated, and right around that time he was drafted in the fifth round of the NBA Draft by the NBA's Seattle SuperSonics in 1980.
That didn't work out for various reasons, including the facts that the Sonics' roster was loaded with players like Freddie Brown, Gus Johnson, Jack Sikma, Dennis Johnson — all one year removed from winning an NBA title.
Horton went northwest anyway.
That one season playing for the Alberta Dusters in western Canada in the short-lived Continental Basketball Association didn't go well. So, Horton went home, to New Jersey.
And he started poking around and looking for jobs.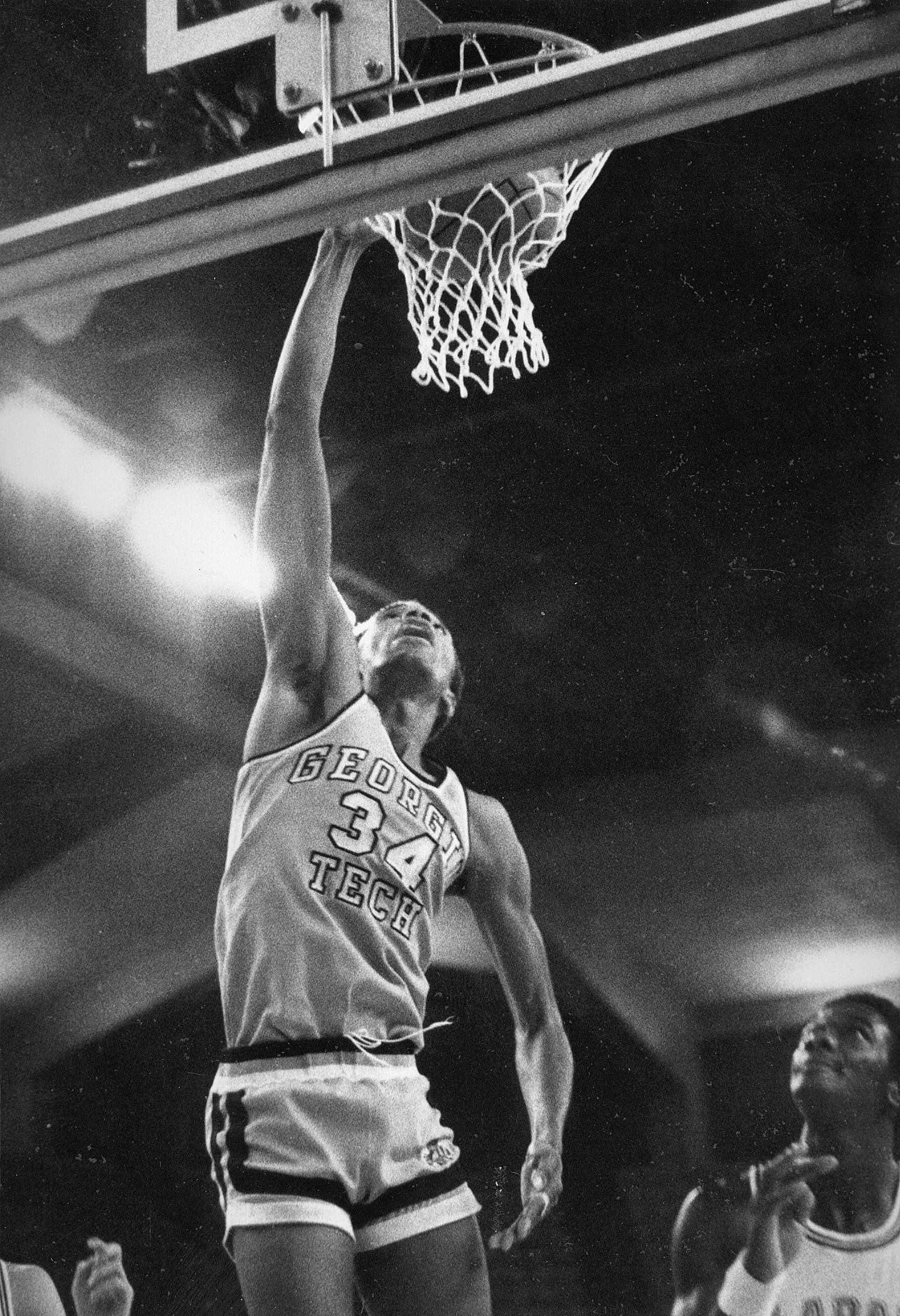 His coach at Union High School, Tommy Fox, was a young guy himself, just a few years older than Horton.
Without a background in education, Horton got the chance to be a substitute teach because he had important people – including Fox — vouching for him. Plus, that Georgia Tech degree on his resume was gold.
The classroom turned a man toward his future, his reality.
"I kind of found my way. Sometimes, when you're growing up you ask yourself what you like doing. I didn't know at that time," he said. "I started to do some sub teaching, and talking with the ones who weren't getting my assignments, I'd ask if they would like some home instruction."
Horton effected classrooms. Sure, at 6-7, you're going to make an impression, but nobody in the classroom knows your resume. He connected students in the early days because, "Being outgoing and aggressive . . . You carry yourself like you know what you're doing, and you gain respect."
Soon began a commute back and forth after hours to NYC to work with young probationers in a side job.
And that became a career in New Jersey that is now a pension. In retirement, Horton manages a couple properties that he and his parents, Lenard Sr. and Sandra, bought over the years. He's happy with it. He's looking forward to visiting Georgia Tech Saturday, where winter is less an issue than in New Jersey, but grass is still a problem in the summer.
"I deal with tenants," he said. "For me, it's running, light lifting, mow the lawns and rake the leaves."
He is still making an impression.