By Matt Winkeljohn | The Good Word
THE FLATS — It was pretty cool when Charlie Blackmon went deep Tuesday night in MLB's All-Star Game, but he wasn't the only former Georgia Tech Yellow Jacket to hit a home run in Cleveland and Johnathan Langley's story may be more sublime even though he didn't swing a bat.
Blackmon's tale has become well known as the former Tech outfielder has in recent years become one of the top hitters in the National League while playing for the Colorado Rockies.
Langley? He's a bullpen catcher for the Los Angeles Dodgers and he reached the Major League level less than a year after graduating from Tech with a degree in business administration. It's possible he's the fastest Jacket ever to the Bigs. That's a grand slam.
On Monday, he settled in behind the plate to catch the Home Run Derby in Progressive Field. This weekend, he's working with the team in Fenway Park, where the Red Sox are playing the Dodgers. Next month, he'll work for the first time in his hometown when L.A. travels to SunTrust Park to play the Atlanta Braves.
Not bad for a guy who a little more than a year ago scored a job as a bullpen catcher at the lowest levels of minor league ball, primarily last summer and fall at the Dodgers' training facility outside of Phoenix.
"It's honestly kind of crazy how it's happened," said Langley.
You want to talk crazy? Consider the unlikely number of dominoes that have fallen in fairly short order for this to happen quickly.
Most recently, when Dodgers manager Dave Roberts was tabbed as the NL manager for the All-Star game because his team won the National League pennant last season, he was able to offer jobs at the game to staff members.
L.A.'s primary BPC (Langley is one of two), Steve Cilladi, had a mitigating circumstance.
"Our other bullpen catcher just had a baby, and he wanted to spend some time back at home with his family," he recalled. Just like that, Johnathan had a primary role during All-Star week, working with the National League staff and that Derby.
The longest part of the process came first. Langley wanted to try out at Tech as a walk-on freshman from Dunwoody High. That didn't last long, yet when head coach Danny Hall suggested there wasn't room on the team – as a player – Langley re-engineered his baseball dream and drove it into hundreds of bullpen sessions.
So, he did that for four years with the Jackets.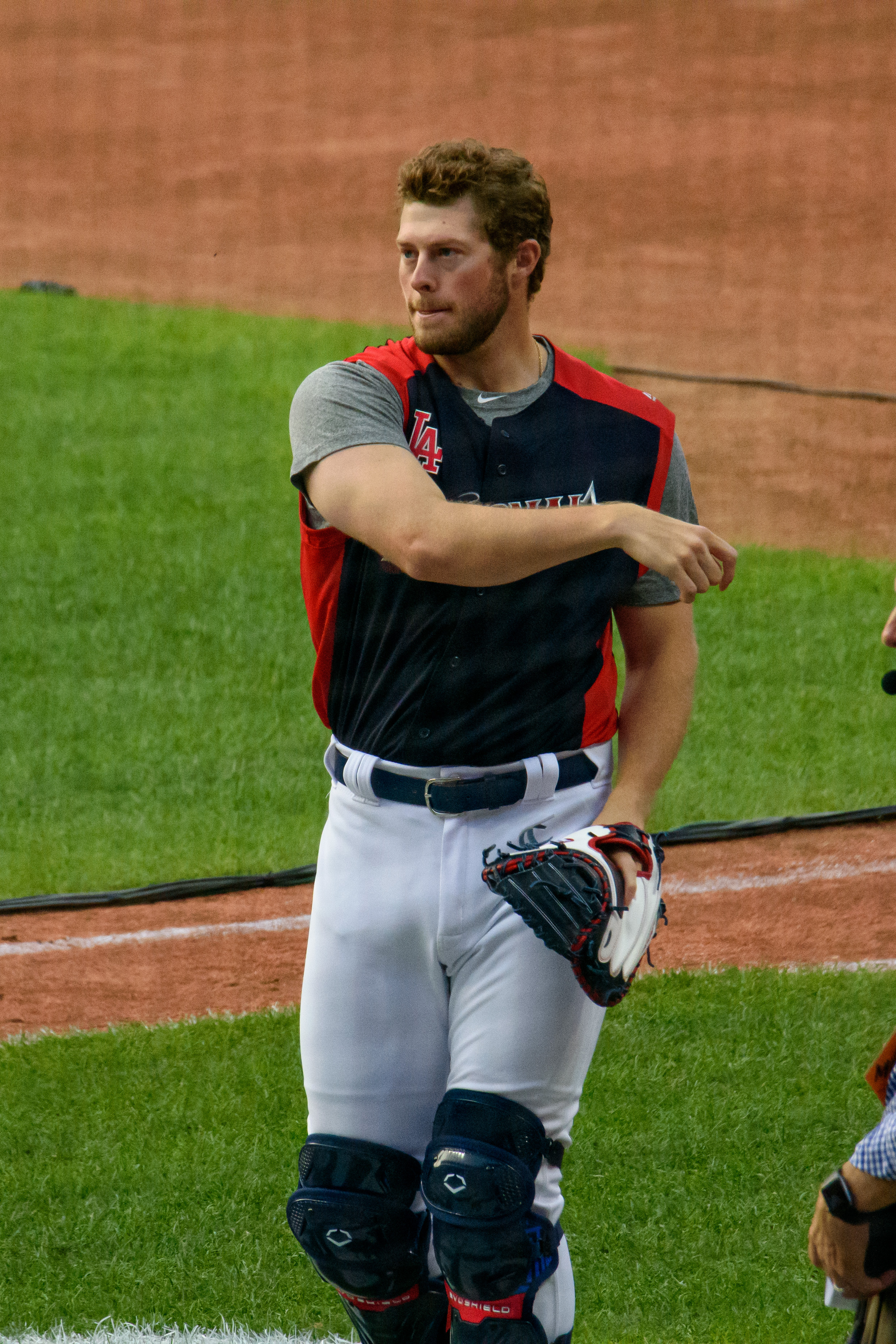 As his time on The Flats (and every road trip) wound down with him putting the finishing touches on school, where he had a 3.85 GPA, he hadn't had enough. As he said last spring, he wasn't so sure about going into business.
"I had two or three interviews, but really didn't enjoy or find them interesting," he said at the time. "I just can't see myself showing up in an office in a button down, sitting behind a computer . . . I could kind of tell just from interviews and seeing offices that that didn't seem like a good fit for me."
About this time, everything began breaking quickly, like Clayton Kershaw curve balls.
In off seasons, Langley frequently did his thing with several Major Leaguers who work out at Tech with strength and conditioning coach Steve Tamborra.
Ever inquisitive, he asked players like former Dodgers pitcher Alex Wood and utility man Kyle Farmer – who've since been traded to the Cincinnati Reds – whom he might contact about working in professional baseball. They suggested Brandon Gomes, L.A.'s director of player development.
He called, asked, sent a resume and also consulted Alan Butts, a bullpen catcher in the Braves' organization since 1992, for background.
Soon after graduation, Gomes called and said the Dodgers had a job. Langley packed a couple bags, some flip flops and headed to Arizona.
Turns out he catches bullpen sessions, offers feedback to pitchers and coaches, helps with video breakdown and even throws occasional batting practice. All of that remains in his job description at the Big League level.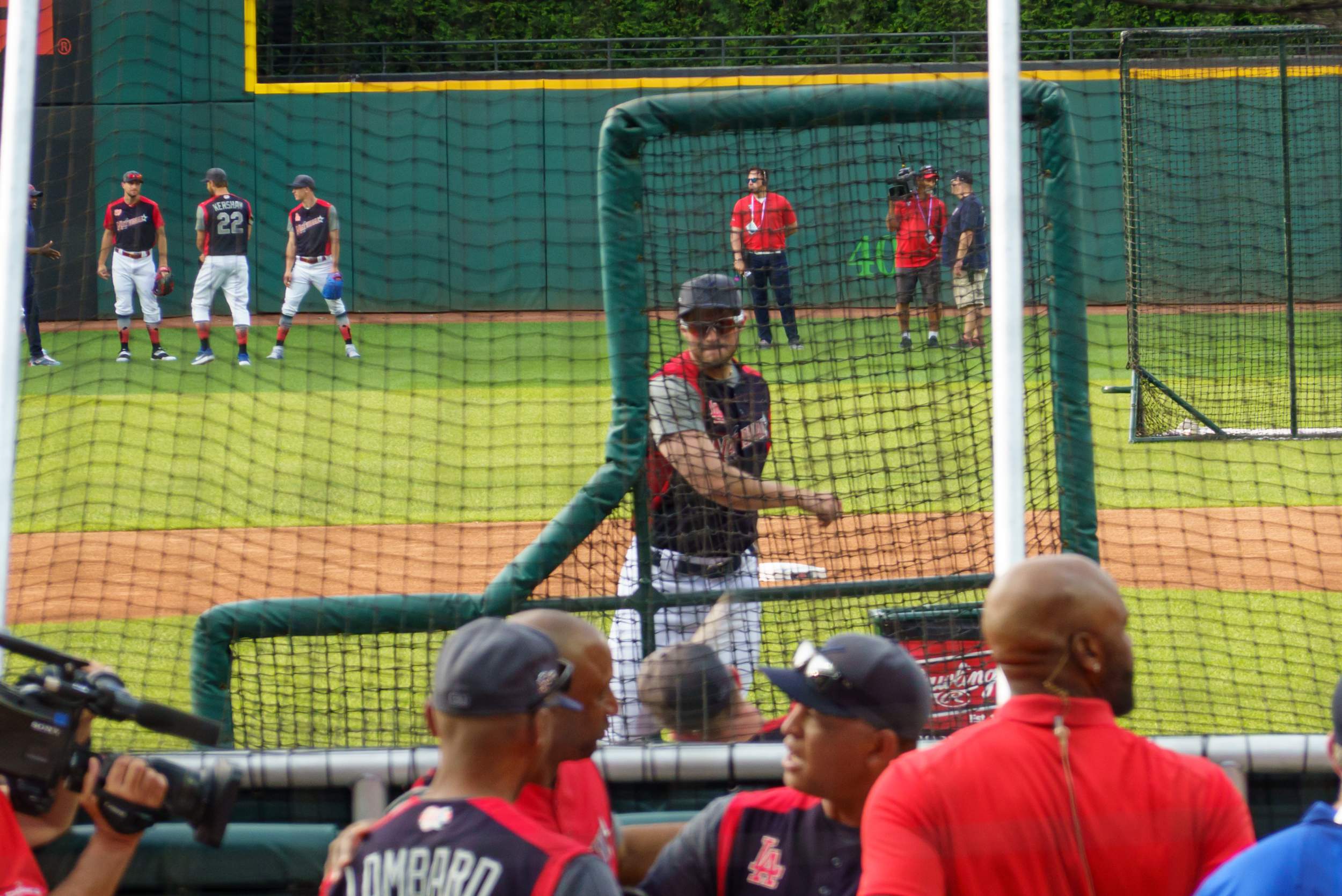 "What separates John is that his feedback is subtle, timely and valid," Mark Kertenian, the coach of the Dodgers' team in the Arizona Summer League, told the Orange County Register.
"He's a very observant person. He's in no hurry to give feedback. He does so when he believes it's important to that player. That puts him beyond his years."
While wintering at his parents' home, the Dodgers made moves. More dominoes.
Dodgers catching coordinator Travis Barbary became manager of the AAA Oklahoma City Dodgers, and, "Probably in December, I got a text from our farm director who is now our assistant GM, and he asked if I was interested. I was like, 'Heck yeah, who wouldn't be interested.' "
"He said Dave Roberts was going to call me, and about two weeks after Christmas, I flew out to LA and we met. The guy that they had, Fumi Ishibashi, was moving to a managerial role with Dominican Summer League Dodgers."
And by mid-January, Langley was a big leaguer of a sort. In February, he went to spring training with the MLB team, and soon thereafter began renting a guest house in metro L.A.
"It's definitely better. I'm on a salary with benefits. It's just kind of like your regular job in that way," he said. "It's a lot easier because you're not making $1,000 a month like in the minors. It's so expensive in L.A."
The workload is heavy. Most days, Langley arrives at the ball park at 11 a.m. or so, works side sessions with the team's 13 pitchers on a rotating basis, and does more than that. He usually leaves the park around midnight after evening games. Somehow, he works out, too.
Since spring training, he's found time for one round of golf on an off day and managed to go fishing while the team had time in Tampa.
His goal is to one day be a manager. That could take a while. Barbary was a Dodgers' bullpen catcher in 1998-2001 before moving up and recently into the AAA manager's job. Cilladi is in his fourth season as a bullpen catcher after playing six years in the minor leagues for the Dodgers.
Langley appears on a fast track, and he loves what he's doing even as it differs daily.
"I catch bullpens, help video guys, film-watching other teams' pitchers and do some video helping out the coaches," he said. "There's a bullpen every day, and playing catch with starters."
Starters Kershaw, Hyun-Jim Ryu and Walker Buehler made the All-Star team just from the Dodgers' staff, which leads the Majors in ERA. Kenley Jansen is one of the game's best closers
"Kershaw is just going to compete his tail off. The one thing that's pretty similar is that their ability to repeat is insane . . . " Johnathan explained. "Ryu doesn't overpower you. He's got a great changeup . . . Kenley's got the cutter.
"Ryu doesn't throw bullpens during the week. Kershaw will throw full. Kenta is on the lighter side. He keeps the intensity down, doesn't throw too many pitches . . ." Langley said of the team. "I help out with our pitching coach, Rick Honeycutt, and bullpen coach Mark Prior. I'll let them lead the conversations. If they ask, I'll answer the best I can."
It's tough to keep tabs on all of his Tech teammates, although he saw several last winter. Soon after Tristin English was drafted in the third round by the Diamondbacks in June, they met as the rookie first baseman visited his new employer while the Dodgers were in Arizona to play.
Chiefly, Langley keeps grinding, working pitch counts. He sees himself in a service industry with a special style.
"I just tried to do the best I could every day. I've really tried to listen to what coaches say, be a good teammate around the organization, be a pleasant person to work with, be a light," he said in summary "That's still the same; just keep going and when opportunities present themselves don't be afraid to take risks and know that God is leading me to the right place."