By Matt Winkeljohn | The Good Word
Even as Georgia Tech's offense has put together so remarkable a two-game offensive run that it kind of looks like a joke, the Yellow Jackets are so glad that they're going to play Duke Saturday in homecoming, primarily because they want to atone for a joke of another kind.
This one's been lingering for about a year.
The Blue Devils (4-1, 0-1 ACC) riddled the Jackets (3-3, 2-2) with 500 yards of total offense last season in Durham, N.C., where a game that was tied 20-20 at halftime fell apart for the visitors in the second half.
Duke scored every point after intermission to run away with the game, the Blue Devils' third victory over Tech in the past four seasons.
Add the fact that Louisville passed for 370 yards last Friday while Tech roared to a 66-31 victory in Cardinals Stadium, and the Jackets are particularly jacked up about cleaning up.
"Let's just say we're looking forward to this week," said fourth-year junior inside linebacker David Curry, who missed last season because of injury. "We want to come out strong and play well, and better than we did this past week. All of us are amped up and very, very excited about this game."
Tech's offense has scored on 16 of the past 17 possessions dating back to their 63-17 win over Bowling Green, but Duke figures to be a different deal.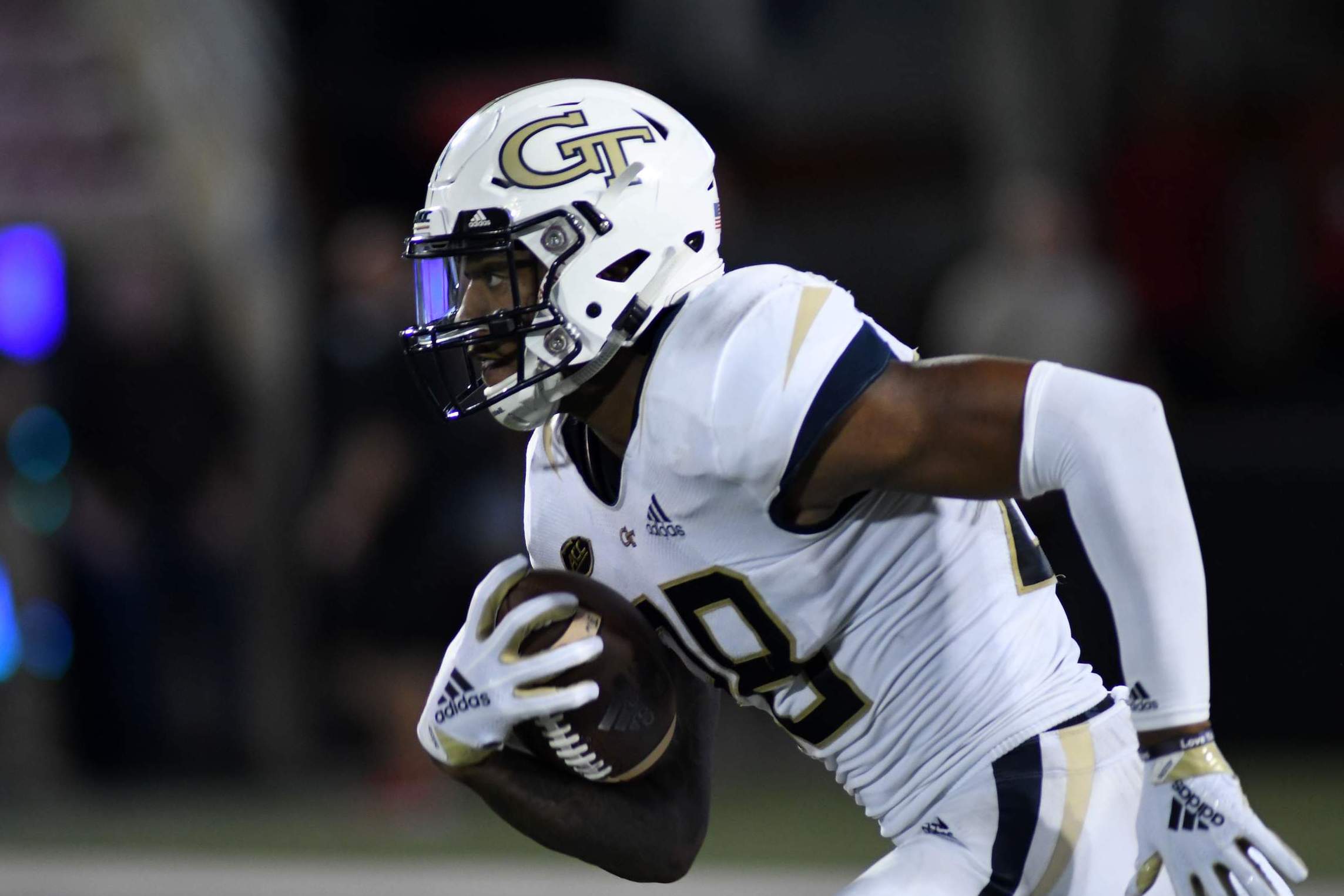 "I thought our kids played well Friday night. Still, there are a lot of things we can do better. Certainly, we need to improve in a lot of areas to play what I consider a really good Duke team," said Tech head coach Paul Johnson. "It may be one of the better defenses we play the rest of the year, and historically it's been kind of a challenge."
Jahaziel Lee, the junior who split snaps with junior Kenny Cooper at center against Louisville, said the offensive has become more comfortable in part because Johnson has simplified some things, and Tech hopes to keep doing what it's done recently.
"He's making a few things a little easier for us to understand as far as when defenses switch up," Lee explained. "You have teams that switch up the defenses every play, or rotate players. We just go back to our basic rules . . . I just remember we got our butts kicked [at Duke] . . . we didn't finish the game like we started."
Duke bludgeoned Tech on the ground last year, rushing 51 times for 319 yards. The Blue Devils put up 30 first downs to 15 for the Jackets.
"We haven't slowed them down. The same stat I gave you [about Tech's offense], that's about what they've done to us," Johnson said. "We're certainly not going to win the game if that continues."
Daniel Jones has returned from injury to quarterback Duke, and the Jackets remember him. He was particularly efficient against Tech in 2017, completing 19-of-26 passes for 177 yards. He's completing 70.3 percent this season. Quentin Harris has played a good bit, too, and the Blue Devils are fairly balanced on offense.
Brittain Brown has rushed for 317 yards and two touchdowns, and the primary target in the passing game has been fifth-year senior wide receiver Johnathan Lloyd, who has 21 receptions for 287 yards and three scores.
"They do a lot of different schemes. They're a good team," said "Stinger" outside linebacker Jalen Johnson. We're working on disguising our stuff and running different coverages."
Defensive coordinator Nate Woody is gradually adding more wrinkles to the Tech defense as the Jackets grow into the first-year 3-4 system.
On the other side of the ball, Johnson has kind of gone the other way, and quarterbacks TaQuon Marshall and Tobias Oliver have been keen with the ball. Tech hasn't turned the ball over in the past two games.
"We ran about four or five base plays. That's what we do. Let me say that we've run the four or five plays better," Johnson said. "We got our quarterback's fundamentals better. We got downhill, we've just played better. We've taken care of the ball. We haven't had penalties. All those things that stop drives.
"We used to talk when I coached at other places that teams better get us before October because once we got to October they didn't have much luck because we were pretty good at what we did, and pretty fast. We'll see if this team can do that because that team on Saturday, they're good defensively."