THE FLATS  –  The Georgia Tech and Georgia basketball teams have signed an agreement to play the next two games of the series the week before Thanksgiving, giving both teams an opportunity to play the game at home in front of their student bodies before the fall semester ends.
The teams will face off next season on Wednesday, Nov. 20, at Stegeman Coliseum in Athens, and the following season on Thursday, Nov. 19, at McCamish Pavilion in Atlanta.
In the 194-game history of the series, Tech and Georgia have played their game before Thanksgiving only twice, on Nov. 15, 2013 in Athens and Nov. 14. 2014 in Atlanta. The Yellow Jackets won both games and lead the all-time series, 105-89.
As Southeastern Conference foes from 1932-64, the games were played in January, February and March. After Tech left the SEC, most of the games remained in January and February until the rivalry became a late December fixture at the Omni arena in downtown Atlanta from 1981-94. The series has been played on the two campuses every year since then, mostly in December.
Tech and Georgia are set to meet this season at noon Saturday, Dec. 22, and the game is sold out.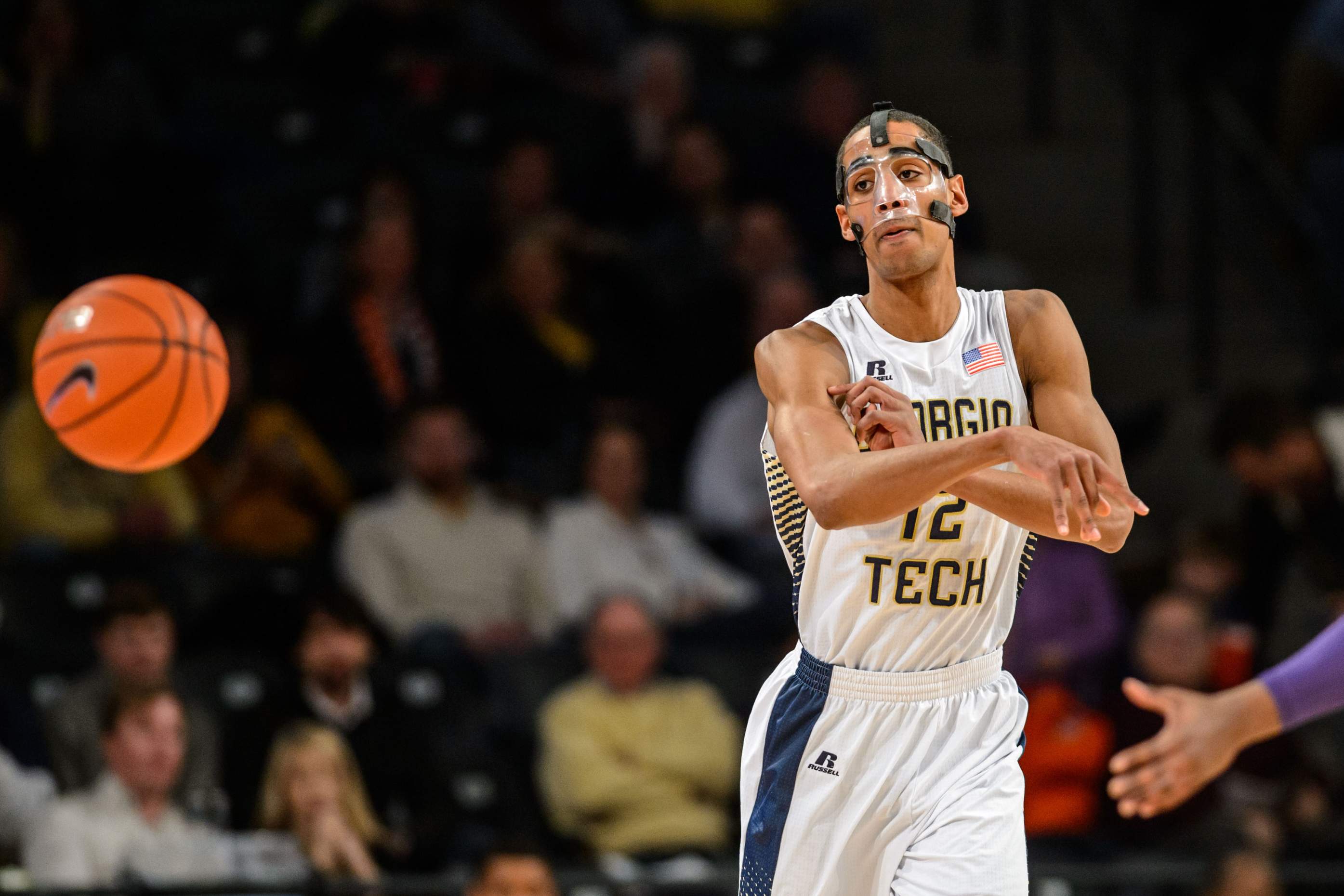 Quinton Stephens scored 22 points and led Tech to an 80-73 victory over Georgia in the team's last November meeting.
ABOUT GEORGIA TECH MEN'S BASKETBALL
Georgia Tech's men's basketball team is in its third season under head coach Josh Pastner. Tech has been a member of the Atlantic Coast Conference since 1979, won three ACC Championships (1985, 1990, 1993), played in the NCAA Tournament 16 times and played in two Final Fours (1990, 2004). Connect with Georgia Tech Men's Basketball on social media by liking their Facebook Page, or following on Twitter (@GTMBB) and Instagram.
For more information on Tech basketball, visit Ramblinwreck.com. Tickets for men's basketball can be purchased here.