Read full Charlotte Observer story
THE FLATS – Georgia Tech's incoming freshman guard Tristan Maxwell has been named Mr. Basketball in the state of North Carolina by the Charlotte Observer, the newspaper announced Saturday.
The honor for the 17-year-old Maxwell puts the 6-2 guard in high-level company, not the least of which was Charlotte native Anthony Morrow, the 2004 honoree who played at Georgia Tech from 2004-08 and went on to play nine seasons in the NBA. Recent stars so named include Duke's Wendell Moore (2019) and Brandon Ingram (2015), North Carolina's Coby White (2018), Theo Pinson (2014) and Isaiah Hicks (2013) and Kentucky's Bam Adebayo (1016). Wake Forest and longtime NBA star Chris Paul won the honor in 2003.
He is the first Tech signee to be named Mr. Basketball in any state since Derrick Favors in 2009.
"In ninth grade, all we wanted Tristan to do was shoot," said Duane Lewis, Maxwell's high school coach at North Mecklenburg. "This year, we wanted him to play some at point guard. He just grew so much. He understood that, 'I can get 20 points more efficiently … His basketball IQ was growing each year, but it was on another level this year. He was a great leader and he used to be one to get in his feelings."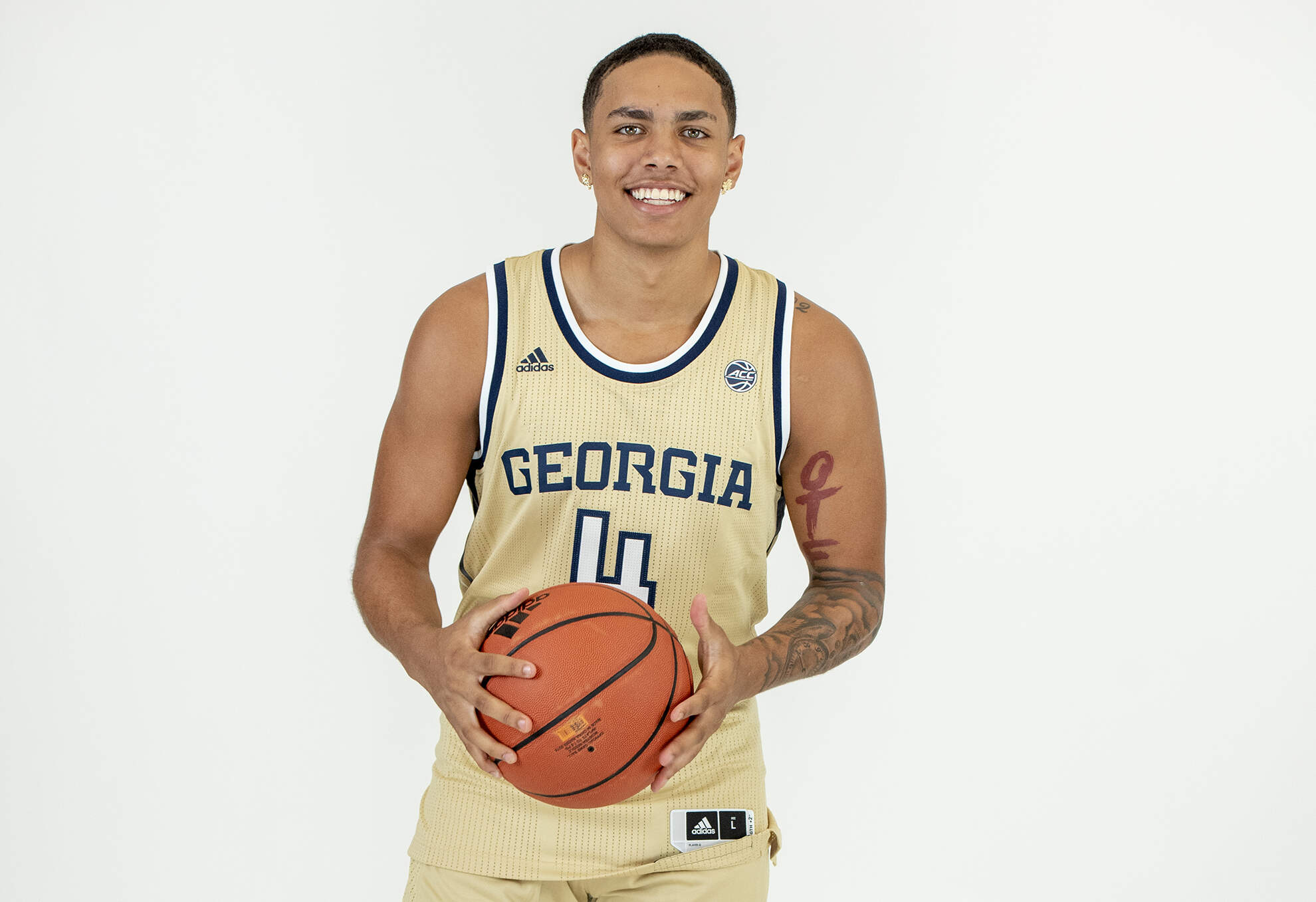 The high-scoring and record-setting guard previously was named the North Carolina state player of the year by the Charlotte Observer and MaxPreps following his senior year. A consensus three-star prospect ranked as high as No. 198 nationally, and No. 37 at his position. Maxwell worked to get stronger and expand his game and improved incrementally each year in high school, according to his coach. He is the son of Vernon Maxwell, a former University of Florida All-American and longtime NBA veteran and champion with the Houston Rockets.
A double-figure scorer for North Mecklenburg since his freshman year, Maxwell earned all-conference honors four years, all-region honors three years and all-state honors as a junior and senior. He became the school's all-time leading scorer his senior year (finished with 2,253 points) and set the school mark for three-point field goals by the end of his junior year (finished with 331). North Mecklenburg compiled a record of 104-12 in his four years on the team, winning its conference and reaching the sectional finals each year. Maxwell averaged 24 points, 6.1 rebounds and 4.3 assists and paced the state class 4A in three-point shooting as a senior, leading North Mecklenburg to a 30-1 record and its first North Carolina's first 4A state championship berth since 2006 (championship game was cancelled in wake of coronavirus pandemic).
Alexander-Tharpe Fund
The Alexander-Tharpe Fund is the fundraising arm of Georgia Tech athletics, providing scholarship, operations and facilities support for Georgia Tech's 400-plus student-athletes. Be a part of developing Georgia Tech's Everyday Champions and helping the Yellow Jackets compete for championships at the highest levels of college athletics by supporting the A-T Fund's Annual Athletic Scholarship Fund, which directly provides scholarships for Georgia Tech student-athletes, and Athletics Initiative 2020, Georgia Tech athletics' ongoing $125 million initiative to allow Tech to recruit the nation's most elite student-athletes, build a better student-athlete once they arrive on The Flats and, ultimately, win! To learn more about supporting the Yellow Jackets, visit atfund.org.   
ABOUT GEORGIA TECH MEN'S BASKETBALL
Georgia Tech's men's basketball team is in its fourth year under head coach Josh Pastner. Tech has been a member of the Atlantic Coast Conference since 1979, won three ACC Championships (1985, 1990, 1993), played in the NCAA Tournament 16 times and played in two Final Fours (1990, 2004). Connect with Georgia Tech Men's Basketball on social media by liking their Facebook Page, or following on Twitter (@GTMBB) and Instagram. For more information on Tech basketball, visit Ramblinwreck.com.