Men's Results | Women's Results
TALLAHASSEE, Fla. – Georgia Tech cross country had tremendous performances at the NCAA Regional on Friday morning, sparking a fourth-place finish by the women's team and a fifth-place finish by the men's team at the Apalachee Regional Park.
"It was a great day to be a Yellow Jacket as both teams were outstanding out on the course today," head coach Alan Drosky said. "First though, congratulations to our seniors who have meant so much to our program. And congratulations to both teams as they showed great courage in making some needed adjustments from our last time out. They put themselves in the top five teams from the start and fought to hang on in some really tough weather conditions. For the women, we will now await results from the other regions and hope things fall our way so that we will receive an at-large bid to next week's NCAA Championships in Wisconsin. With the season the women have had, they certainly deserve to be in the field."
Drosky continued, "We also had four all-Region award winners in Amy and Hana on the women's side and Andrew and James on the men's side. Those are tremendous accomplishments and well-earned. We are very proud of not only their efforts today but overall on how the women and the men competed today."
The Yellow Jackets were paced by the women's team, who had a terrific race to finish fourth overall, jumping one spot from their regional rankings entering the meet. They finished behind only Florida State, Florida and Ole Miss, while also finishing above Georgia, Vanderbilt and Tennessee.
The fourth-place finish is Tech's highest team finish since 2001, when the Jackets won the regional championship.
Pacing the women's team was Amy Ruiz, who turned in a 15th-place time of 21:03.4 to earn all-South Region honors. Also earning all-Region was Hana Herndon, who led the Yellow Jackets for much of the meet before officially placing 22nd with a time of 21:12.2.
Tech finished with five in the top 50, with Nicole Fegans also scoring with a 30th-place 21:17.3 time. Liz Galarza (21:34.2 – 40th) and Hailey Gollnick (21:35.6 – 43rd) rounded out the Jackets' top five scorers. Mary Prouty (21:56.7) and Ellen Flood (22:06.5) also fought hard on the day.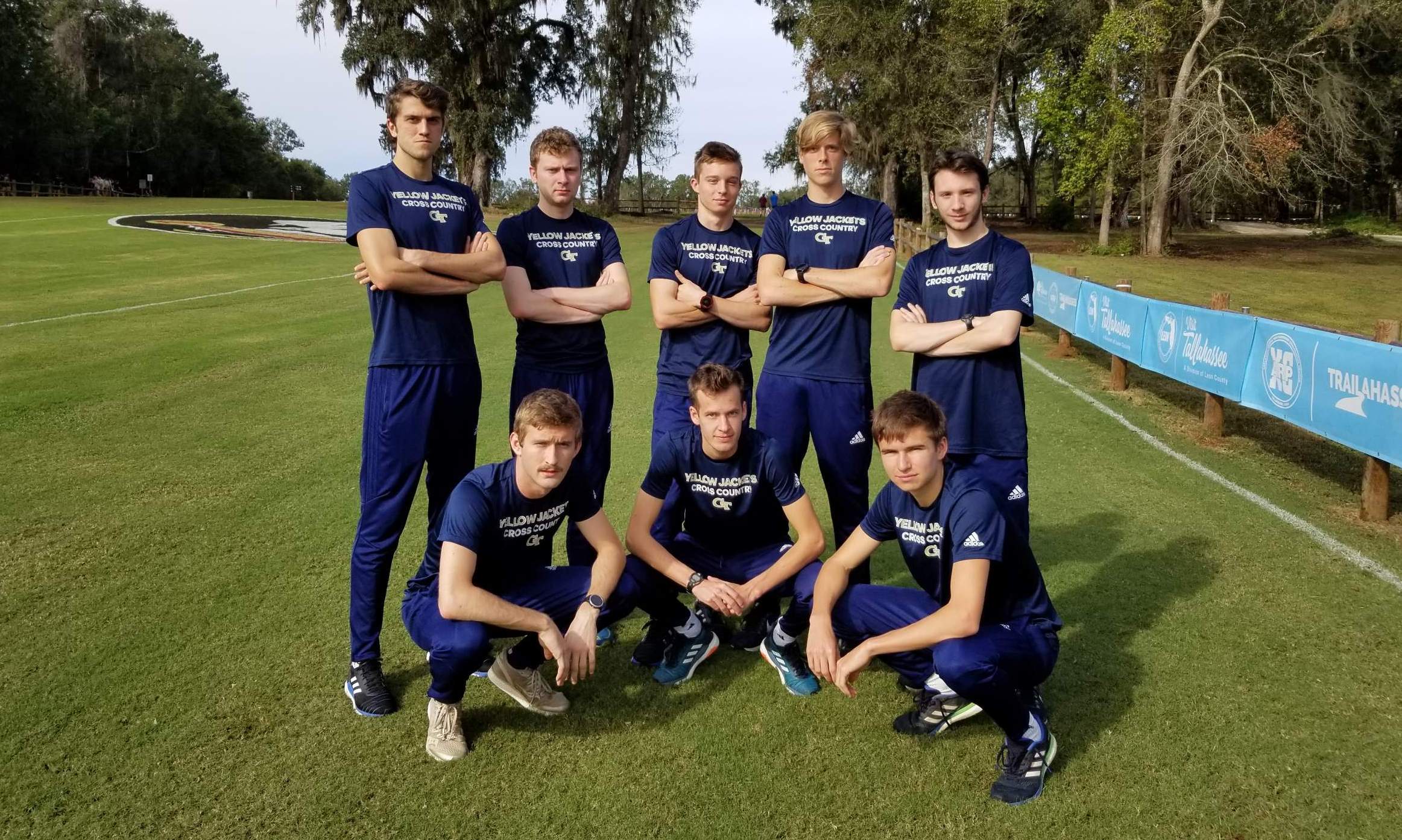 The Georgia Tech men's cross country team ran hard to a fine fifth-place finish, jumping an impressive seven spots from the team's No. 12 regional ranking entering the meet. GT finished behind Ole Miss, Florida State, Tennessee and Belmont, while they beat out Alabama and Tennessee Tech.
The finish is the team's best since 2012 when Georgia Tech placed fourth overall.
The Yellow Jackets were led by Andrew Kent who placed 12th with a time of 31:45.3 to receive all-South Region honors. Also earning all-Region honors is James Cragin, who battled hard to a 32:11.2 for 24th. Mitchell Sanders (32:27.0) and Braeden Collins (32:39.2) both finished in the top 50, at 30th and 41st, respectively, while Christian Bowles rounded out Tech's scorers with a time of 32:55.9 (55th). Matt McBrien also turned in a time of 33:34.9.
Georgia Tech women's cross country will now look to be one of the additional 13 at-large teams chosen through a national selection process for NCAA Nationals. Tune into the inaugural NCAA Cross Country Selection Show on NCAA.com at 5 p.m. ET.
For the latest information on the Georgia Tech Yellow Jackets, follow us on Twitter (@GT_TrackNField), Facebook (Georgia Tech Track & Field/Cross Country) or visit us at www.ramblinwreck.com.