2019 Fall Roster | Photo Gallery
THE FLATS – Georgia Tech baseball's White vs. Gold World Series got underway on Monday as Team Gold won on a wild pitch to take Game 1, 1-0, at Russ Chandler Stadium.
Each year, the Yellow Jackets split their fall roster into two teams and play three seven-inning games against one another.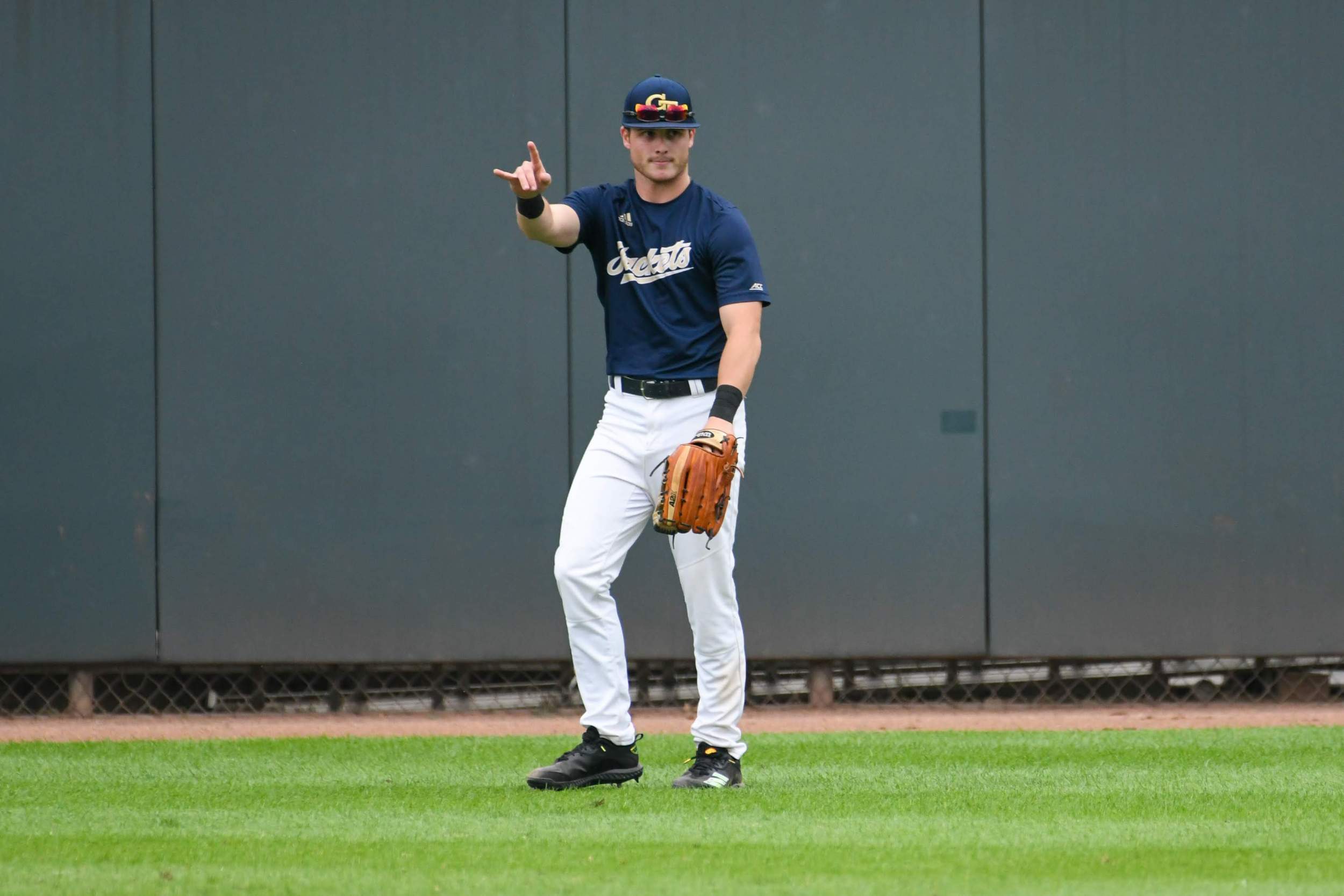 Highlights from Game 1:
Freshman Will Coquillard scored the game-winning run on a wild pitch after being stealing his way to third.
Pitchers from both teams threw 74-percent first-pitch strikes on the day, hammering the zone.
Redshirt senior right-handed pitcher Jonathan Hughes touched 95 mph in his clean predetermined short start.
Redshirt junior right-handed pitcher Andy Archer returned to the mound for the first time after returning from injury, hitting 94 mph on his fast ball for a clean outing.
While playing left field, freshman Harrison Thiel made a terrific catch on a fly ball that got lost in the cloudy skies, colliding with the wall.
Returning to the outfield for the first time in two years due to injury, junior Michael Guldberg also made a highlight-level catch on a full-out dive down the left-field line.
The teams will square off two more times, beginning on Tuesday, Oct. 8, before concluding the series on Wednesday, Oct. 9. First pitch for both games remains at 3:15 p.m.
White vs. Gold World Series
Photos by Anthony McClellan
ACC Network has launched!
The ACC Network is a linear and digital platform dedicated to 24/7 coverage of ACC sports that launched on Aug. 22, 2019. It will exclusively televise approximately 450 live events each year, including 40 football games, as well as 150 men's and women's basketball contests.
Don't get shut out! For more information and to learn if your cable/satellite/digital provider is carrying the ACC Network, visit GetACCN.com. Georgia Tech fans whose cable/satellite/digital providers aren't carrying the ACC Network are urged to contact their providers and ask for the ACC Network to be a part of their subscription.
For the latest information on the Georgia Tech baseball team, follow us on Twitter (@GTBaseball), Facebook, Instagram (@gt_baseball) or visit us at www.ramblinwreck.com.