THE FLATS – Prior to leaving for winter training, Georgia Tech swimming and diving made sure to celebrate the holiday season by giving back, welcoming Operation Teammate to the McAuley Aquatic Center this weekend.
The Yellow Jackets hosted a group of military families, giving tours of the pool and facility while also hanging out and having fun with the children for the day.
The highlight of the day came when junior Aidan Pastel (Springfield, Va./West Springfield) spoke about his experience growing up in a military family. Aidan's father, Teague, is a Lt. Colonel in the United States Marine Corps and played volleyball at the U.S. Naval Academy (1992-96). Aidan's uncle, Paul Creamer, also swam for the Naval Academy from 1971-74.
"I was definitely down to help with Operation Teammate because I myself grew up in a military family and know firsthand some of the struggles those families deal with, and I wanted to be able to give advice based on my own experiences dealing with those issues," Pastel said. "It was cool talking to the families and it made me realize just how far I've come and how important a role swimming and playing sports growing up played in getting me through the harder times."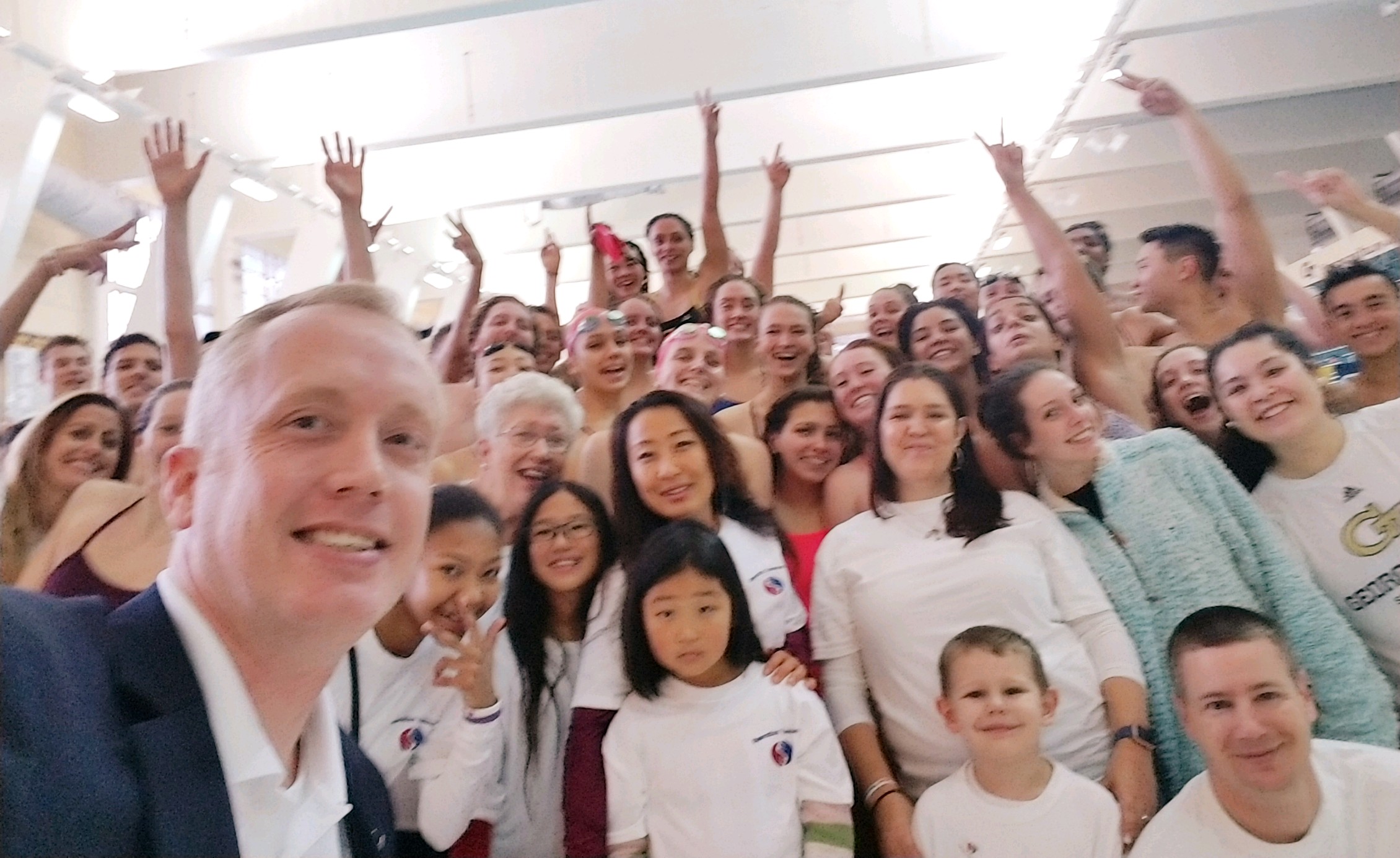 Also speaking to the group was Georgia Tech swimming and diving head coach Courtney Shealy Hart, who spoke about coaching, training and competing in the Olympics and having a family through it all.
"It was an absolute honor to work with Operation Teammate and host all the wonderful military families this weekend," Shealy Hart said. "I don't think we say it enough, but we absolutely need to thank all the courageous men and women who serve in all branches of the military, particularly during this time of year. We especially need to thank all the military families as well, whose sacrifice is felt so strongly during the holiday season."
Based out of Augusta, Ga., Operation Teammate is a children's focused organization that works in supporting the sons and daughters of all branches of the military. The organization works to provide these children with memorable sporting experiences by teaming them with sports teams who make them honorary members during various times.
For the latest information on Georgia Tech Yellow Jackets Swimming & Diving, follow us on Twitter (@GTSwimDive), Instagram (@GTSwimDive), and Facebook (Georgia Tech Swimming & Diving) or visit us at www.ramblinwreck.com.
Swim-Dive Hosts Operation Teammate