THE FLATS – Patrick Suddes, an Atlanta native who has spent the past three seasons at Auburn, including the last two as assistant athletics director for football, has been named Georgia Tech football's general manager, head coach Geoff Collins announced on Wednesday. Suddes' responsibilities include directing the Yellow Jackets' recruiting office and roster management.
"I've known Patrick since my days at the University of Alabama with Coach [Nick] Saban," Collins said of Suddes. "He was integral in setting up the entire infrastructure of recruiting and operations at Alabama, which has lent itself well to a really nice 12-year run for Coach Saban. I'm excited to bring the expertise that Patrick gathered from places like Alabama, Texas and Auburn here to The Flats, in his hometown of Atlanta."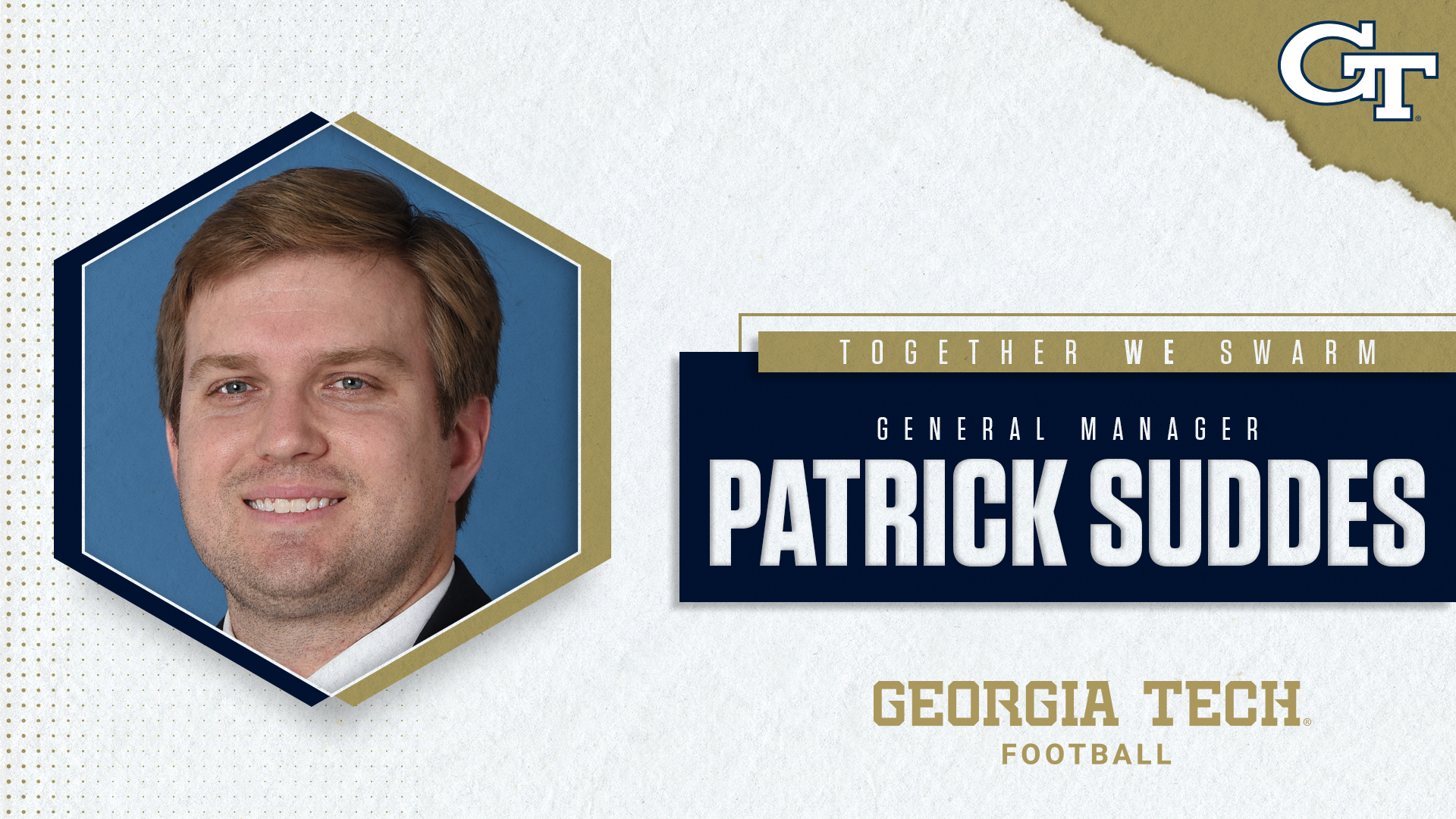 Suddes, who has worked exclusively with Power Five conference programs and NFL organizations over the course of his 15-year career, arrives at Georgia Tech after three seasons at Auburn (2016-18), first as the Tigers' director of player personnel, then as assistant A.D. for football. In his role at Auburn, he oversaw player personnel and worked directly with head coach Gus Malzahn on roster management.
Prior to his three-year stint at Auburn, Suddes spent two seasons as assistant A.D. for recruiting at Arizona State, one season as director of player personnel at Texas (2013) and six seasons as associate director of football operations at Alabama (2007-13). He worked with Collins at Alabama, when Collins was the Crimson Tide's director of player personnel in 2007.
Before his arrival at Alabama, Suddes also worked under head coach Nick Saban with the Miami Dolphins, first as a defensive assistant (2005), then as an offensive assistant (2006). His career began under Saban as a recruiting intern at LSU in 2004.
Suddes (pronounced SUDD-iss) graduated from Marist H.S. in Atlanta, before attending Alabama, where he earned a bachelor's degree in business management in 2005. He and his wife, Rachel, have a son, Lawson.
For the latest information on the Georgia Tech Yellow Jackets, follow us on Twitter (@GTAthletics), Facebook, Instagram or visit us at www.ramblinwreck.com.