AUSTIN, Texas – Sophomore Caio Pumputis helped No. 19 Georgia Tech men's swimming keep the momentum going on day two at the NCAA Championships, earning All-American honors on a day when more school records fell at the Lee & Joe Jamail Texas Swimming Center.
The Yellow Jacket finished sixth in the 200 IM, breaking his own school record, with a time of 1:41.04 to become the first individual All-American at Tech since 2015 (Andrew Kosic – 50 Free).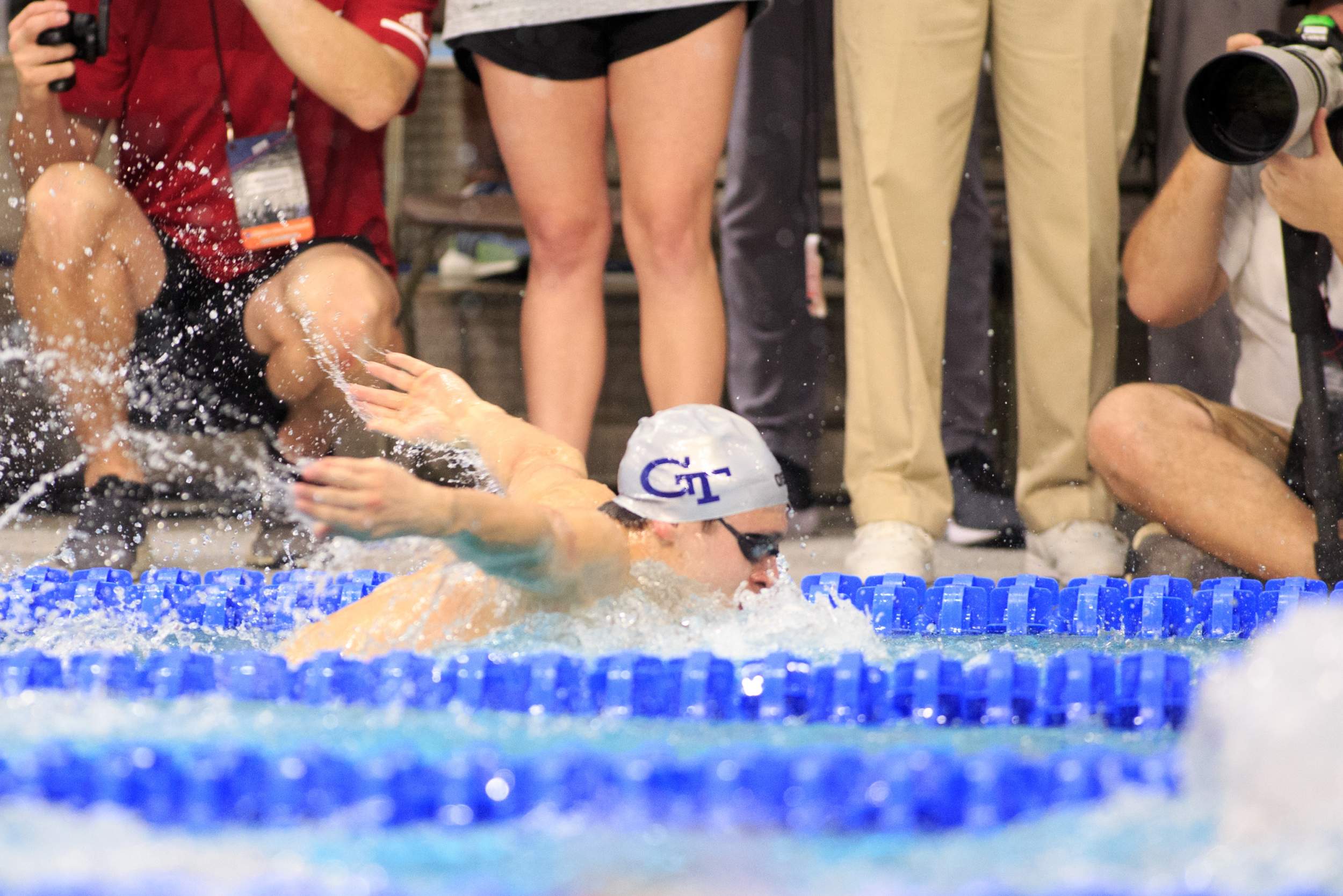 Tech started the day by narrowly missing its second honorable mention All-America honor for its relay teams, as the squad of Rodrigo Correia, Pumputis, Christian Ferraro and Darren Lim finished 17th with a school-record time of 3:06.40 in the 400 medley relay.
Once again, Correia kickstarted the relay with another program-record split, swimming a 45.26 100 back to break his own record.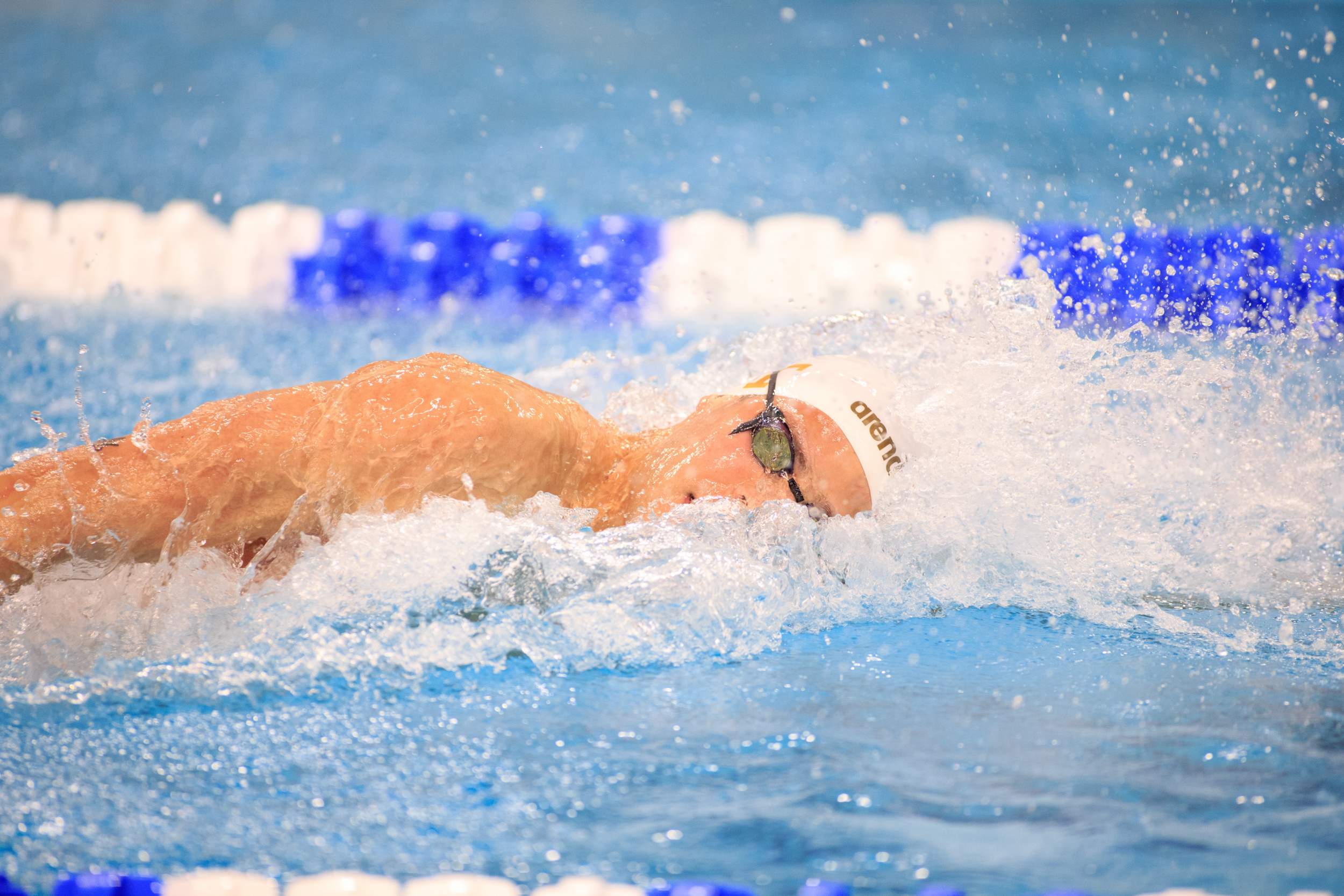 Georgia Tech will try to keep the hot start going on the third day of Nationals in the 100 fly, 100 breast, 100 back, 200 medley relay and 3-meter diving event on Friday, March 29. Prelims begin at 11 a.m. ET and finals begin at 7 p.m.
For the latest information on Georgia Tech Yellow Jackets Swimming & Diving, follow us on Twitter (@GTSwimDive), Instagram (@GTSwimDive), and Facebook (Georgia Tech Swimming & Diving) or visit us at www.ramblinwreck.com.