AUSTIN, Texas – Sophomore Caio Pumputis earned his second All-American honor on day three at the NCAA Championships, helping lead 19th-ranked Georgia Tech men's swimming and diving to another record-setting day at the Lee & Joe Jamail Texas Swimming Center.
The Yellow Jackets were paced by Pumputis and Rodrigo Correia on the day with Correia earned honorable mention All-American honors in the 100 back, finishing 14th in the preliminaries with a school-record time of 45.26.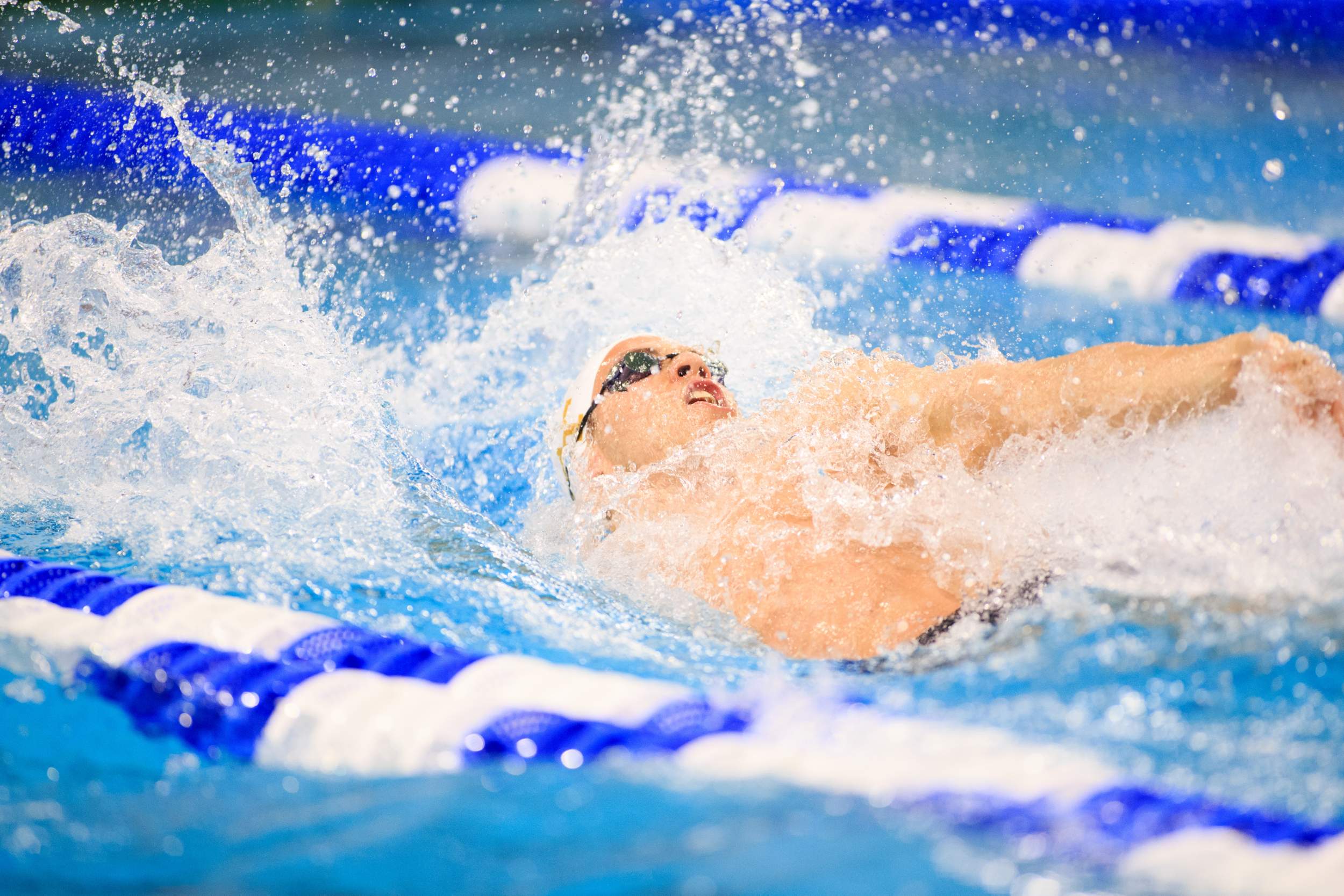 Pumputis' sixth-place finish in the 100 breast final broke his own school record with a 51.38 to become the first Jacket since Gal Nevo in 2010 to grab two top-eight performances in a single season.
Christian Ferraro then smashed the 100 fly school record in his first individual race of NCAAs, swimming a blistering 46.07 to break Ben Southern's 2017 record.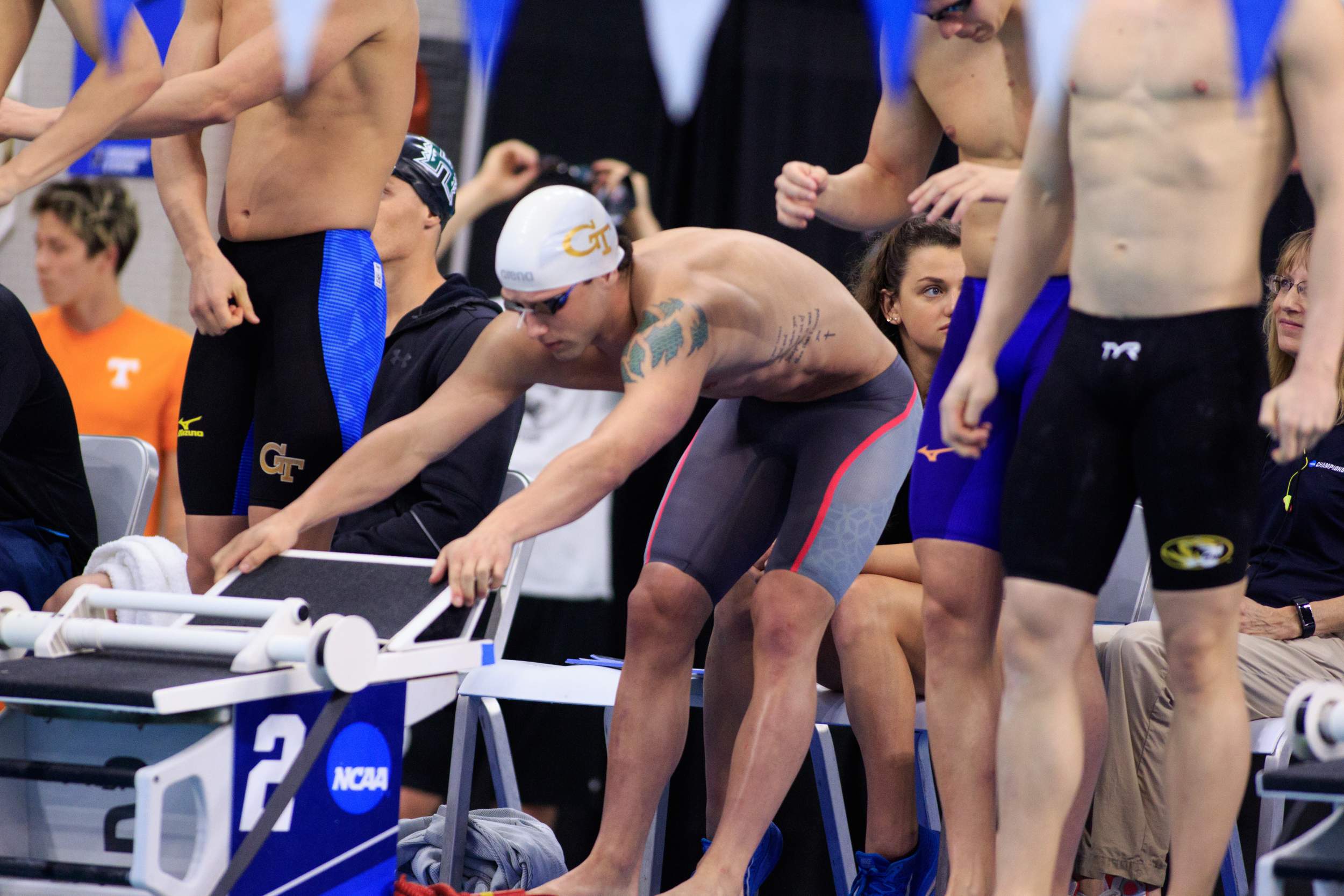 In the 200 medley relay, the team of Correia, Pumputis, Ferraro and Corben Miles swam a 24th-best time of 1:25.70. Georgia Tech senior diver Matt Casillas finished with final score of 302.60 in the 3-meter, finishing 35th.
With momentum on their side, Georgia Tech try to carry it into the final day of Nationals on Saturday, March 30. Tech's events will be the 200 back, 200 breast, 200 fly and the platform diving event. Prelims begin at 11 a.m. ET and finals begin at 7 p.m.
For the latest information on Georgia Tech Yellow Jackets Swimming & Diving, follow us on Twitter (@GTSwimDive), Instagram (@GTSwimDive), and Facebook (Georgia Tech Swimming & Diving) or visit us at www.ramblinwreck.com.