THE FLATS — Georgia Tech men's tennis coach Kenny Thorne announced on Tuesday the addition of 5-star recruit Brandon McKinney.
McKinney began playing tennis at the age of 10 after originally playing baseball, and just a year later, was the winner of the Georgia State Qualifier. Since then he has reached the quarterfinals of the International Spring Championship in the Boys 16s singles in Carson, California.
Last season, McKinney finished in the top 16 in the Boy's 18 National Clay Courts in Delray Beach and most recently defeated the likes the No. 26 rated player, Theo Winegar, according to tennisrecruiting.net, 6-3, 7-6 (3) before falling in the Quarterfinals in the USTA L2 Tournament.
McKinney currently attends Johnson Ferry Christian Academy where he holds a 3.9 GPA.
"We are very confident that Brandon is going to make big contributions to our success on the court over his time at Georgia Tech, and his academics are excellent. He is a great fit for Georgia Tech and we are excited about Brandon's future," added Thorne.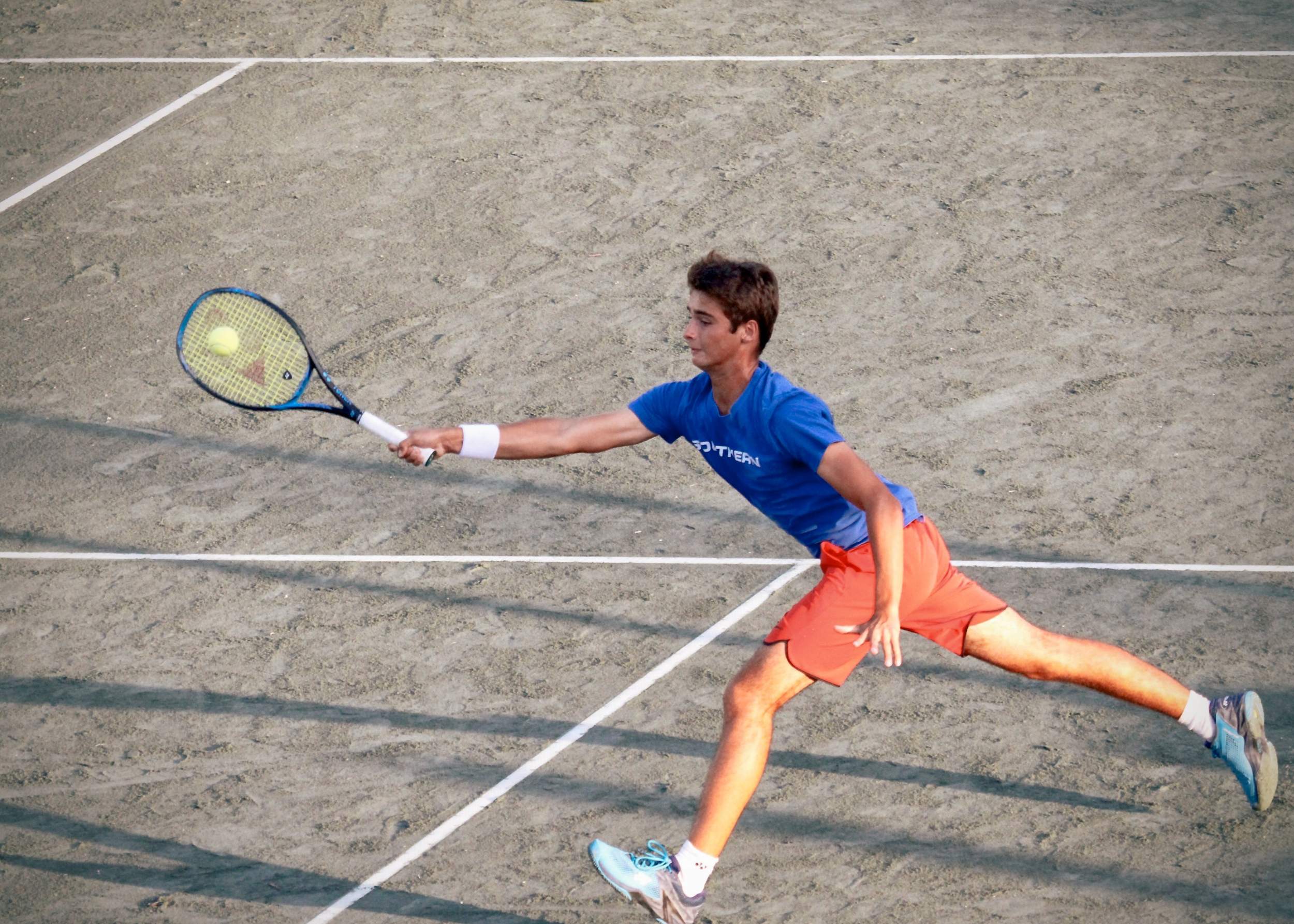 McKinney currently ranks as the No. 2 player in Georgia and has a combined 17 wins over 4-star, 5-star, and blue-chip players, and he has ranked as high as the seventh best player in his class.
"Brandon has been one of the best players for quite a few years in Georgia and in the nation, and we love that we are able to sign another top Georgia player," said Thorne.
The Georgia native and former player at the Baskin-McGill Tennis Academy was coached by Jerry Baskin and reclassified to become eligible for the 2019 fall season to join fellow commit Andres Martin. The two will join an already talented group that hopes to earn a bid to the 2019 NCAA Men's Tennis Championship.
Yellow Jackets, follow us on Twitter (@GT_MTEN_), Instagram (gt_mten), Facebook (Georgia Tech Men's Tennis) or visit us at www.ramblinwreck.com