THE FLATS – Georgia Tech men's tennis head coach Kenny Thorne added blue chip recruit Andres Martin to the roster during the fall signing period on Thursday.
"When we started recruiting Andres he was one of the best recruits in Georgia and now he is one of the best in the nation," commented Thorne. "More importantly, he is one of the best young men that you will come across. His parents and coaches did a great job developing him on and off the court."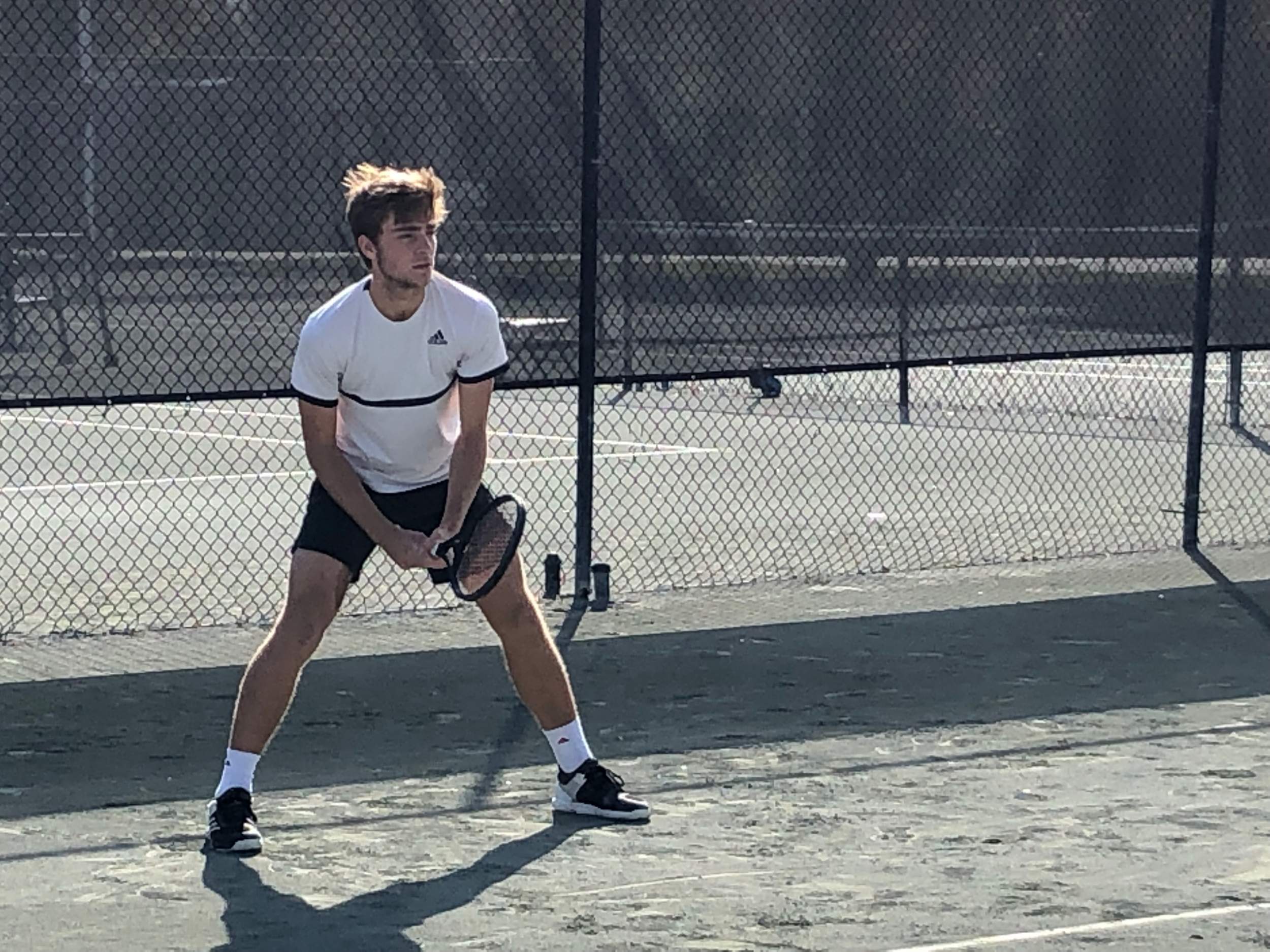 Andres Martin comes to The Flats from Flowery Branch, Ga. The righty is currently ranked sixth in the USTA boy's U18 national rankings. A blue chip recruit, he has recorded wins over 12 blue chip recruits and 13 five-start recruits. Martin took home the coveted Gold Ball for winning the Winter Nationals U18 doubles title. Beyond the court, Martin will graduate from high school with a 4.0 GPA.
Martin reached the finals of the singles draw in the Atlanta ITF event in Oct. 2018 and the semifinals of the Pan American ITF Championship singles draw. At the Easter Bowl Championships in March 2018, the Georgia native advanced to the quarterfinals of the singles draw and semifinals in the doubles bracket. Most recently, he topped the No. 19 ranked player in the world at the Eddie Herr International Junior Championship in the opening round of the singles draw and beat the No. 1 doubles seed with his partner.
"We are very excited to welcome Andres and to surround him with more student-athletes who understand the importance of strong academics, competing with integrity and winning at the highest national level of collegiate tennis."
For the latest information on Georgia Tech Men's Tennis, follow us on Twitter (@GT_MTEN), Instagram (GT_MTEN), Facebook (Georgia Tech Men's Tennis) or visit us at www.ramblinwreck.com.