THE FLATS — Georgia Tech athletics mourns the loss of longtime staff member Carey "Pee Wee" Lawrence, who died on Wednesday.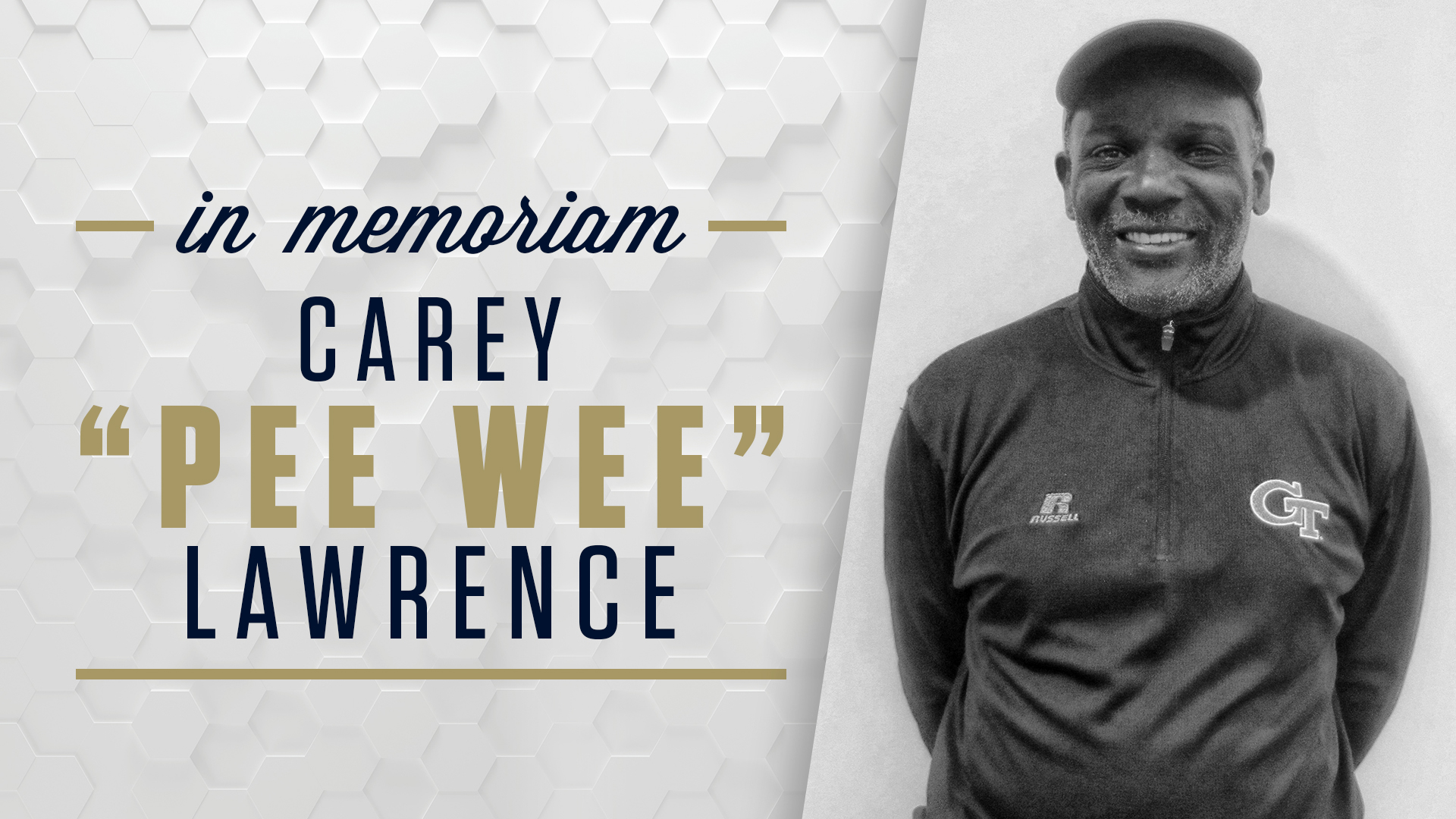 Lawrence was a member of Georgia Tech athletics' facilities, events and operations staff for more than 40 years.
"I personally knew Pee Wee since I was a freshman at Georgia Tech in 1980," director of athletics Todd Stansbury said. "I always looked up to him as a student, admired him as a professional and will miss him as a friend.  In fact, one of the moments that I remember most about when I returned to Georgia Tech as A.D. was when I saw Pee Wee at my introductory press conference. It was then that I knew I was home – that's how interwoven Pee Wee is with the fabric of Georgia Tech athletics in my mind.
"On behalf of our department, I offer our deepest condolences to Pee Wee's daughter, LaToya, and all of his friends and family."