THE FLATS – A limited number of single-game tickets to Georgia Tech's Jan. 8 men's basketball game against Duke are on sale. The Atlantic Coast Conference clash between the Yellow Jackets and Blue Devils tips off at 9 p.m. that evening at McCamish Pavilion.
Tickets for that game start at $70, and can be purchased along with other ticket options here, or by calling 888-TECHTIX.
ACC Packs, inclusive of Duke and the Yellow Jackets other eight remaining ACC home games, offer the best seat locations and start at just $200. The Stinger Mobile Pass Plus is $219 and guarantees a seat at every remaining home game.
Tech returns to action at home Wednesday night at 7 p.m. against Ball State at McCamish Pavilion. The Jackets then travel to Honolulu, Hawai'i for the Diamond Head Classic (Dec. 22-25) and play their following two games on the road (Dec. 31 at Florida State, Jan. 4 at North Carolina) before returning home to face the Blue Devils.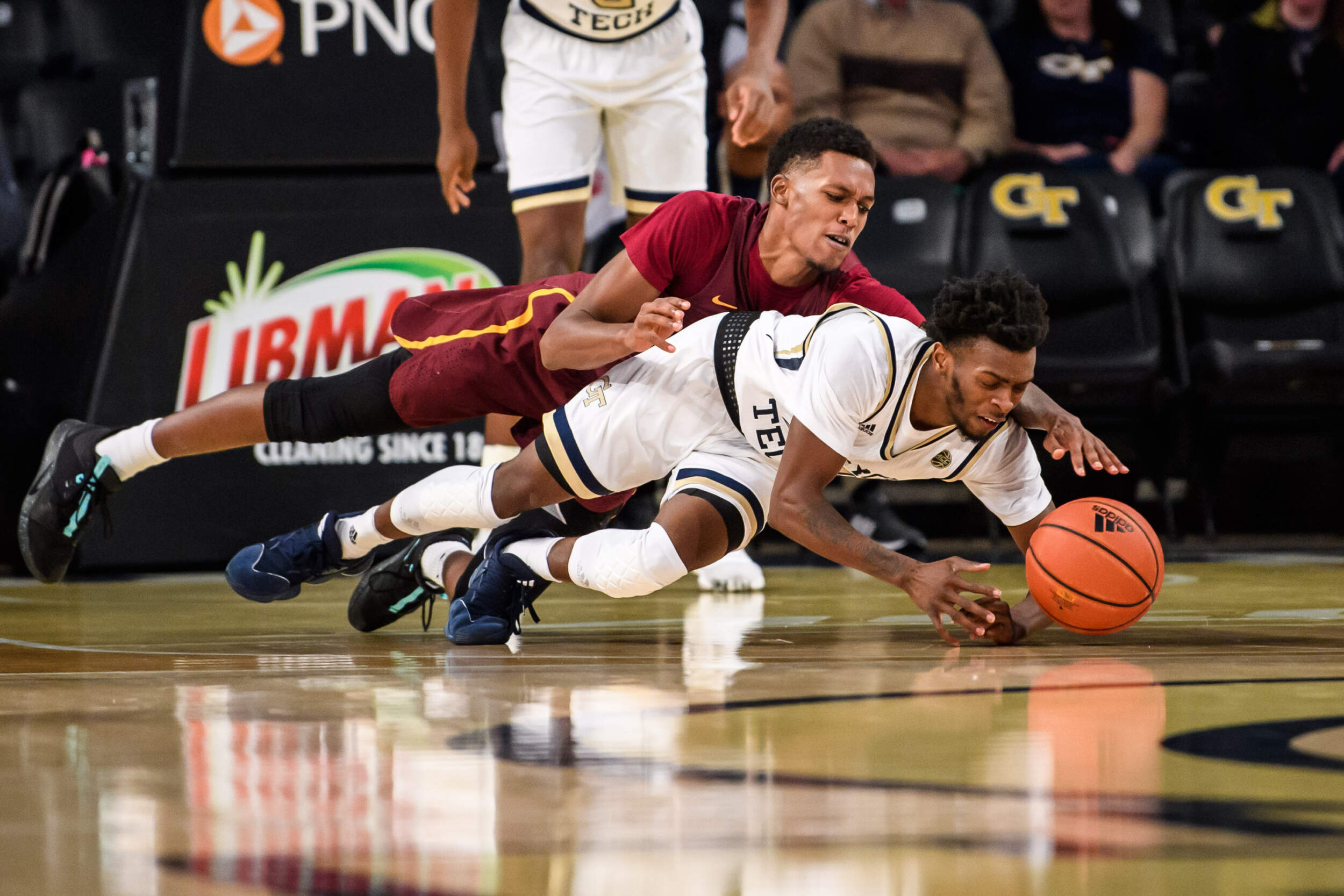 About the ACC Network: The ACC Network (ACCN) is a new national network dedicated to 24/7 coverage of Atlantic Coast Conference sports. ACCN is currently available through seven national providers: AT&T U-Verse (Ch. 610), DirecTV (Ch. 612), Dish Network (Ch. 402), Sling, Hulu, PlayStation Vue and YouTube TV. ACCN is also available via 60-plus local cable/digital providers. To learn what providers carry ACCN in your area, visit getaccn.com.
*NOTE: To watch ACC Network programming online via the ESPN app or WatchESPN.com, the viewer must subscribe to a cable/satellite/digital provider that carries the ACC Network.
ABOUT GEORGIA TECH MEN'S BASKETBALL
Georgia Tech's men's basketball team is in its fourth year under head coach Josh Pastner. Tech has been a member of the Atlantic Coast Conference since 1979, won three ACC Championships (1985, 1990, 1993), played in the NCAA Tournament 16 times and played in two Final Fours (1990, 2004). Connect with Georgia Tech Men's Basketball on social media by liking their Facebook Page, or following on Twitter (@GTMBB) and Instagram. For more information on Tech basketball, visit Ramblinwreck.com.
Season tickets for men's basketball can be purchased here.