THE FLATS – Kenya Jones and Ava Hrastar were recognized by the Atlantic Coast Conference Tuesday afternoon for their outstanding season-opening performances, earning ACC Player and Co-Freshman of the Week honors, respectively.
The 12th-ranked Georgia Tech women's tennis team opened the 2021 campaign going 3-0 in dual matches, winning the ITA Kickoff Weekend and securing a berth to ITA National Team Indoor Championships. Jones and Hrastar both posted 4-1 singles records to open the season as Tech picked up wins over Memphis, No. 14 South Carolina and No. 6 Duke.
After dropping her first match at the Bulldog Kickoff, No. 13 Jones has posted four-straight singles wins, including defeating two ranked opponents. During ITA Kickoff Weekend, Jones went undefeated from the No. 1 spot, edging No. 34 Mia Horvit of South Carolina in straight sets and rallying to defeat No. 8 Kelly Chen of Duke in the championship match. In doubles action, Jones partnered with teammate Victoria Flores to comprise the No. 5 doubles team in the country and post a 4-0 ledger to get the season started.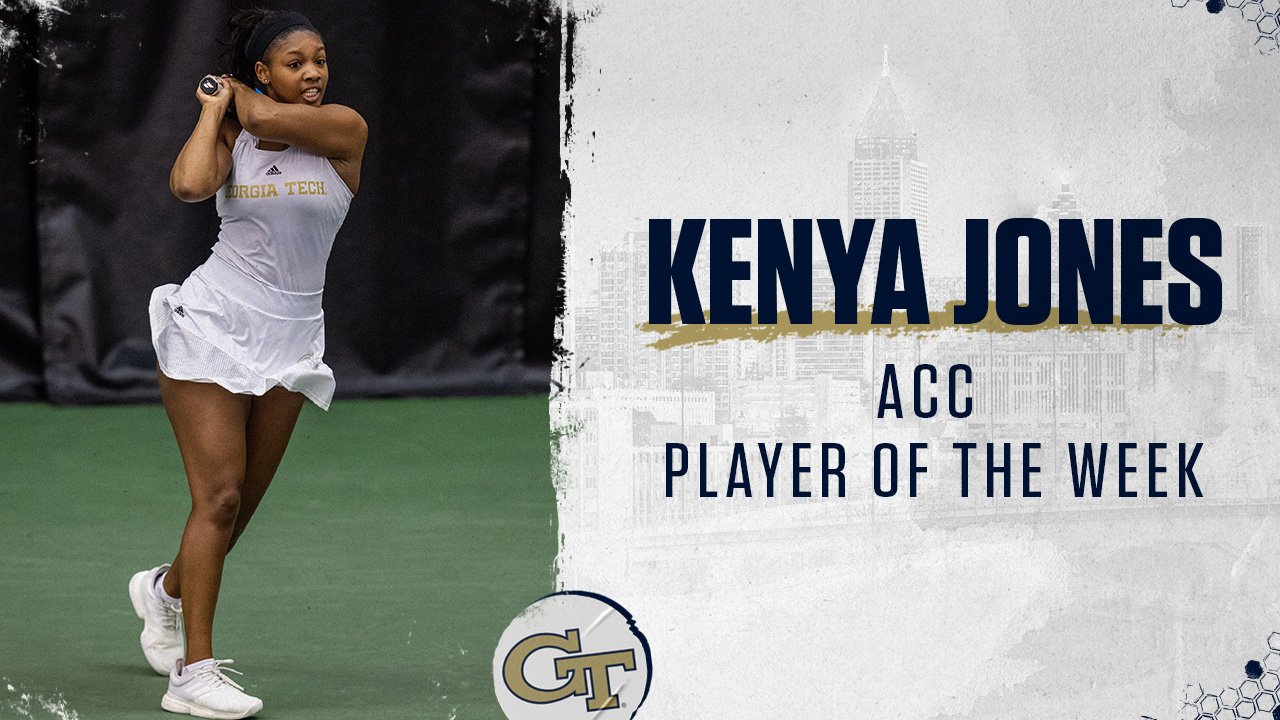 Hrastar has posted a strong start to her collegiate campaign, winning her first three singles matches and collecting four overall. The freshman from Duluth, Ga., has led Tech from the No. 2 singles spot in all three dual matches, going 2-1. She opened with a straight-set win over Aran Teixido Garcia of Memphis before clinching Tech's win over No. 6 Duke in the ITA Kickoff Weekend championship match. After dropping the first set to No. 28 Georgia Drummy, Hrastar rallied from a 5-1 deficit in the second set to force a tiebreak and deciding third set. She clinched the win for Georgia Tech with a third set tiebreak win.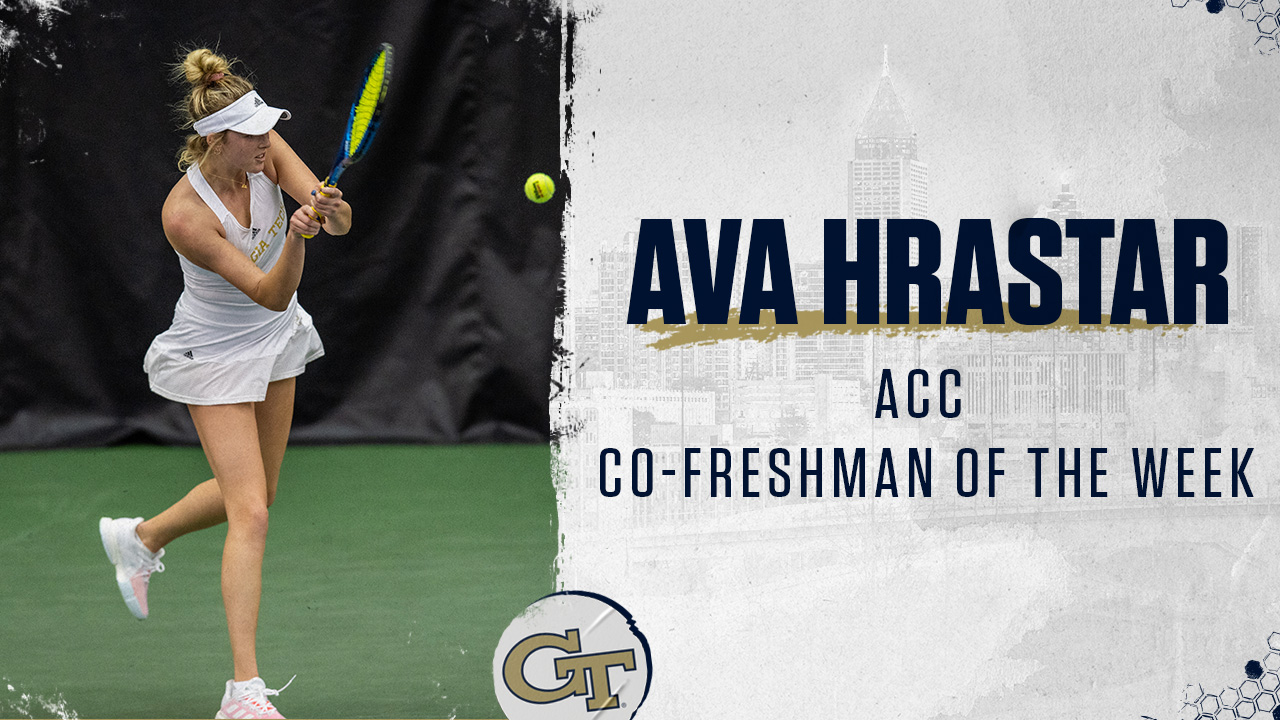 Georgia Tech returns to action on Friday, welcoming UAB and Kennesaw State to the Ken Byers Tennis Complex for a doubleheader. First serve is slated for 2 p.m. against the Blazers.
Alexander-Tharpe Fund
The Alexander-Tharpe Fund is the fundraising arm of Georgia Tech athletics, providing scholarship, operations and facilities support for Georgia Tech's 400-plus student-athletes. Be a part of developing Georgia Tech's Everyday Champions and helping the Yellow Jackets compete for championships at the highest levels of college athletics by supporting the A-T Fund's Annual Athletic Scholarship Fund, which directly provides scholarships for Georgia Tech student-athletes, and Athletics Initiative 2020, Georgia Tech athletics' ongoing $125 million initiative to allow Tech to recruit the nation's most elite student-athletes, build a better student-athlete once they arrive on The Flats and, ultimately, win! To learn more about supporting the Yellow Jackets, visit atfund.org.

For the latest information on the Georgia Tech Yellow Jackets, follow us on Twitter (@GT_WTEN), Instagram (GT_WTEN), Facebook (Georgia Tech Women's Tennis) or visit us at www.ramblinwreck.com