THE FLATS. – Georgia Tech swimming & diving opened up the UGA Invitational today in Athens at Gabrielsen Natatorium. The Yellow Jacket men are in second-place at 308 points, while the Georgia Tech women end the first day in third at 186 points.
"I am very proud of the way we competed today," said Toni M. and Richard L. Bergmark Swimming & Diving head coach Courtney Shealy Hart. "We had quite a few lifetime best and top season times."
Tech's men set a new school record and earned an NCAA 'A' qualifying time in the 400 Medley Relay as they took first with a time of 3:05.89. Juniors Kyle Barone & Darren Lim, along with seniors Caio Pumputis & Christian Ferraro, topped the previous record of 3:06.87 set in 2018 by Pumputis, Ferraro, Lim and Tech alum Rodrigo Correia.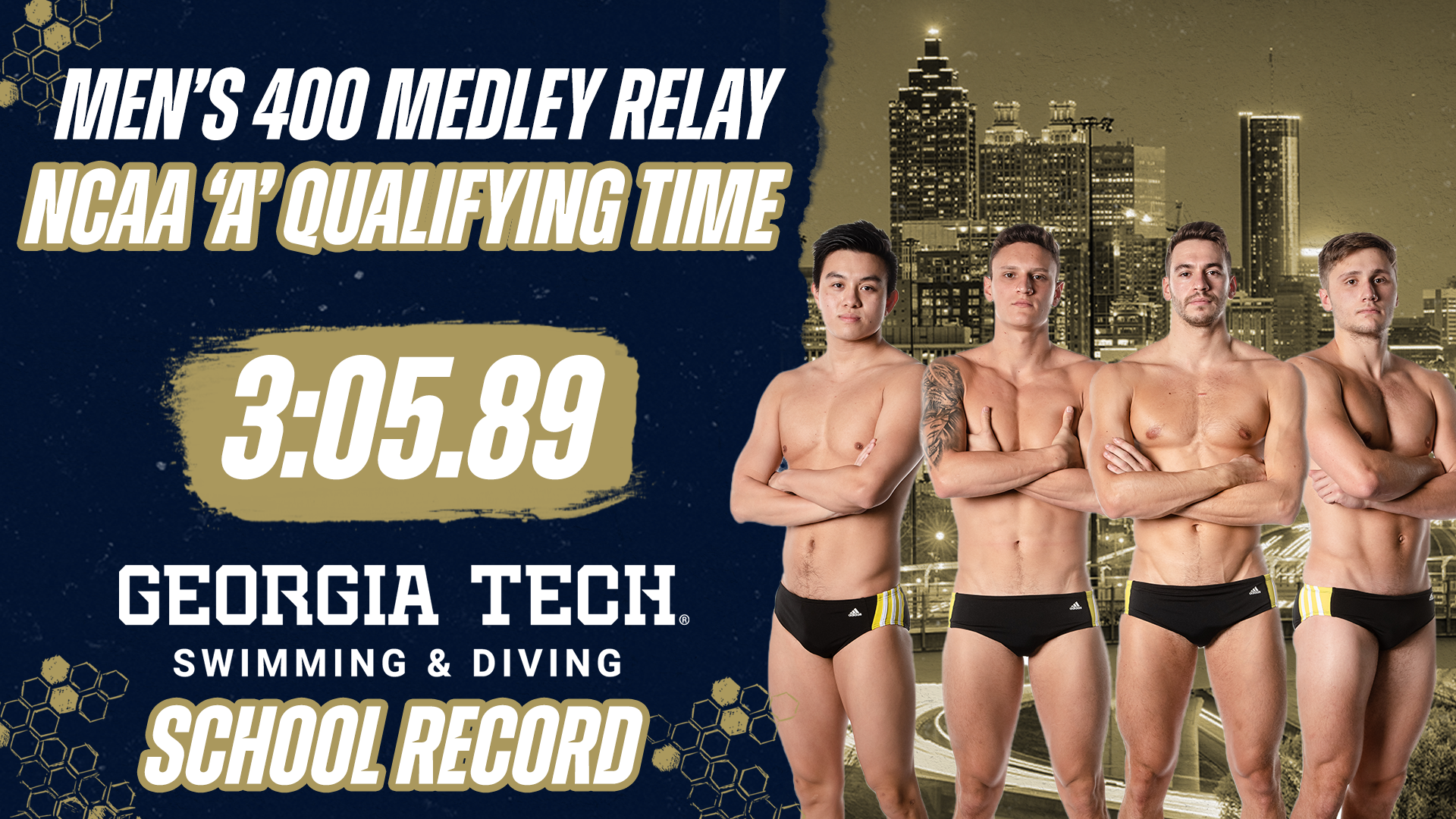 "It was great to finish off tonight with the men's 400 medley relay school record and NCAA qualifying time," Shealy Hart added. "We are looking forward to a great meet tomorrow."
True freshman Anna Bradescu and senior Paige Gohr secured NCAA Zone qualifying scores in the 3m Diving competition scoring 307.3 and 286.4 points, respectively.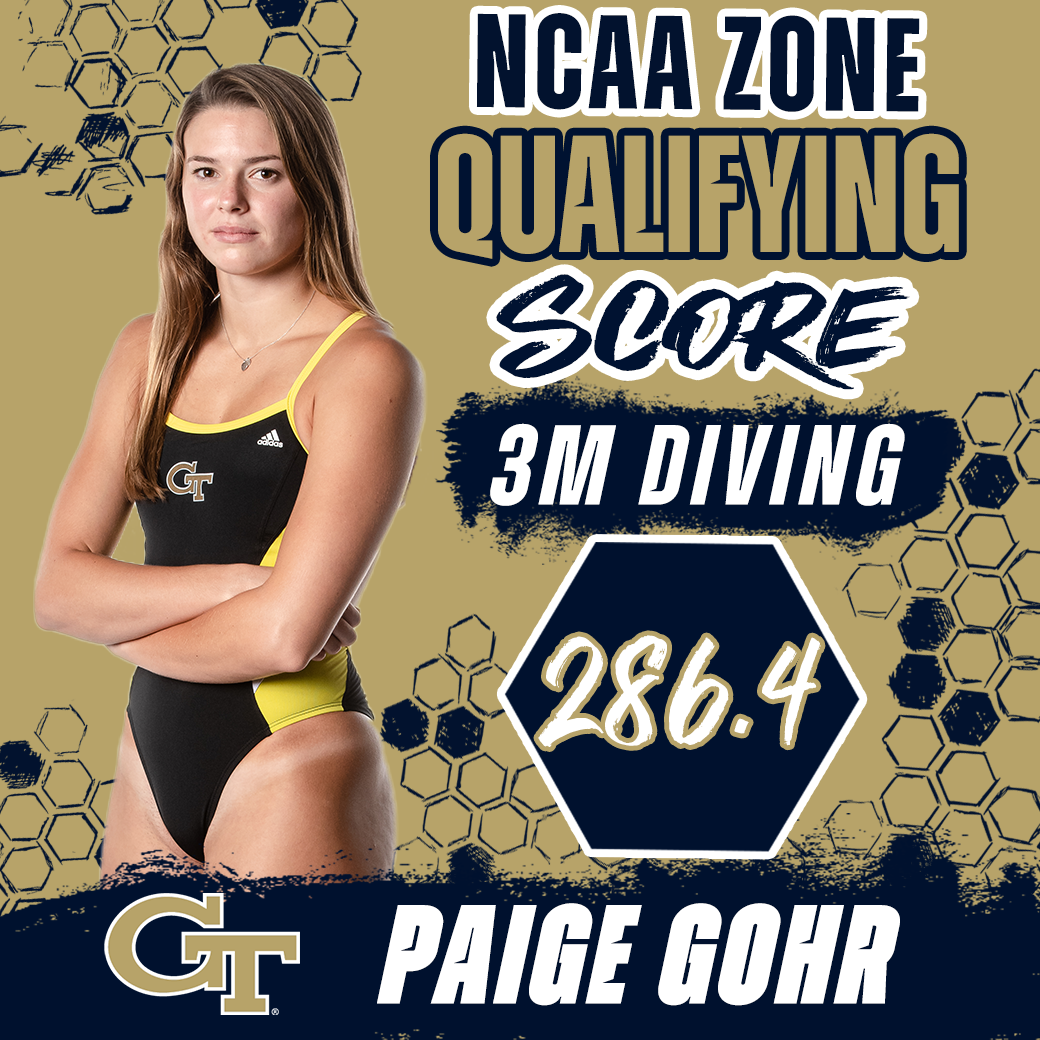 "I do not necessarily think that there were one or two vital dives that contributed to Paige's and Anna's performances," said head diving coach John Ames. "For Paige, I think it is just a matter of being confident in her ability. For Anna, she just needed to relax and dive the way she does at practice. Having the opportunity to do a second list really helped."
Host Georgia finishes the opening day of the Invite in first-place at 425 points for the men and 414 points for the women. Florida State is in third on the men's side with 268 points and in second for the women at 337.
Results for day one of the UGA Invite can be found here.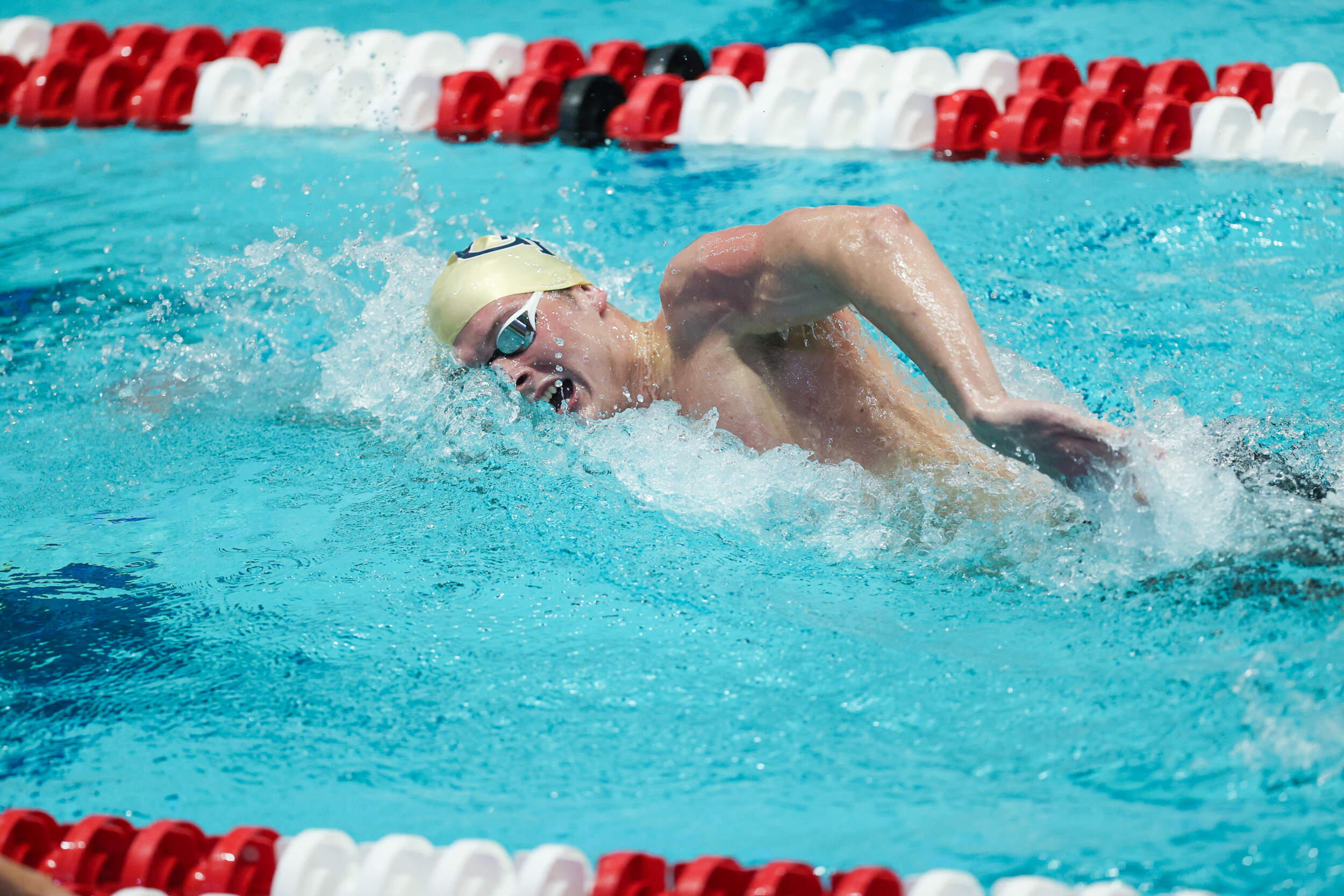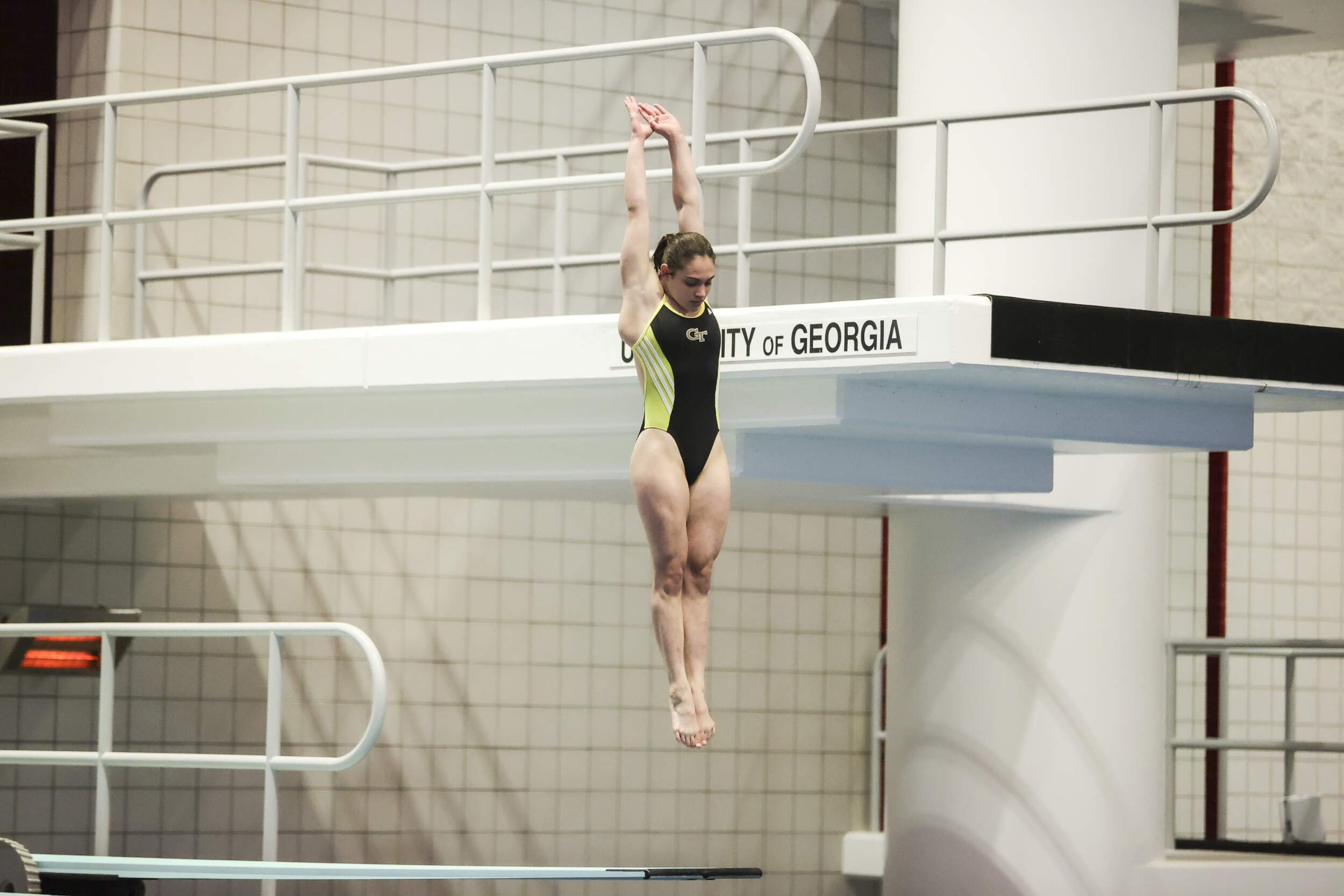 MEN'S HIGHLIGHTS
Pumputis made his way into the record books twice at the UGA Invite as he also swam for the fourth best mark in school history in the 200 IM Finals, finishing in 1:41.90. Pumputis happens to own the three other top-times.
Tech also took second-place in the 200 Free Relay, as Ferraro, senior Austin Daniel, Barone and Pumputis earned a mark of 1:18.23.
Barone (19.77) & Ferraro (19.92) were Tech's top-finishers in the 50 Free A Final placing fourth and fifth, respectively.
The 1m Diving Finals saw sophomore Ruben Lechuga earn the Bronze, scoring 337.30 points.
Junior Clark Wakeland (4:18.81) and true freshman Batur Unlu (4:19.19) placed fifth & sixth, respectively, in the 500 Free Finals.
WOMEN'S HIGHLIGHTS
Three Yellow Jackets had top-10 performances in the 500 Free Finals. McKenzie Campbell (6th-place, 4:49.12), Morgan Johnson (7th-place, 4:52.87) and Duda Seifer (8th-place, 4:58.77) were Tech's top-finishers in the 500 Free.
The women's diving squad place five student-athletes into the top-10 in the 3m Finals.
Jackets took fifth in the 200 Free Relay, clocking in at 1:32.92.
True freshman Rei Kuramoto led Tech in the 200 IM Finals, earning a time of 2:01.78 to finish first for the Yellow Jackets and first in her heat.
In the 50 Free Finals true freshman Lindsey Merk recorded the Jackets best time coming in at 23.94.
Georgia Tech will return to the deck in Athens tomorrow morning for day two of the UGA Invitational. Preliminary rounds are set to begin at 9:30 a.m. (EST), with finals following at 5:00 p.m. (EST). Live results for tomorrow can be found here. Live streaming on SEC Network+ can be found here.
The Alexander-Tharpe Fund is the fundraising arm of Georgia Tech athletics, providing scholarship, operations and facilities support for Georgia Tech's 400-plus student-athletes. Be a part of developing Georgia Tech's Everyday Champions and helping the Yellow Jackets compete for championships at the highest levels of college athletics by supporting the A-T Fund's Annual Athletic Scholarship Fund, which directly provides scholarships for Georgia Tech student-athletes, and Athletics Initiative 2020, Georgia Tech athletics' ongoing $125 million initiative to allow Tech to recruit the nation's most elite student-athletes, build a better student-athlete once they arrive on The Flats and, ultimately, win! To learn more about supporting the Yellow Jackets, visit atfund.org.   
For the latest information on Georgia Tech Yellow Jackets Swimming & Diving, follow us on Twitter (@GTSwimDive), Instagram (@GTSwimDive), and Facebook (Georgia Tech Swimming & Diving) or visit us at www.ramblinwreck.com.