Men's Results | Women's Results
TALLAHASSEE, Fla. – The Yellow Jackets turned in a strong performance at the NCAA South Region Championships for the second-straight year, with the women finishing fourth while the men placed fifth, with three individuals earning All-Region honors on Friday in Tallahassee, Fla.
The women's fourth-place finish marks the third-straight year the team has finished in the top-5 at the regional meet. All seven women finished in the top-50, with four turning in personal-best 6k times. Nicole Fegans (20:41.7) and Mary Kathryn Knott (20:42.4) were the team's top two individual finishers, earning All-Region honors while crossing 18th and 19th, respectively, with Knott turning in a 6k PR. Liz Galarza finished third on the team and 28th overall with a personal-best 6k time of 20:57.1.
"We're incredibly proud of both teams today," said head coach Alan Drosky. "The women bounced back from being a little off two weeks ago at the conference meet to execute a really strong team race.  To finish with two women earning all-Region honors and to have all seven finish within the top fifty speaks to the depth of our program."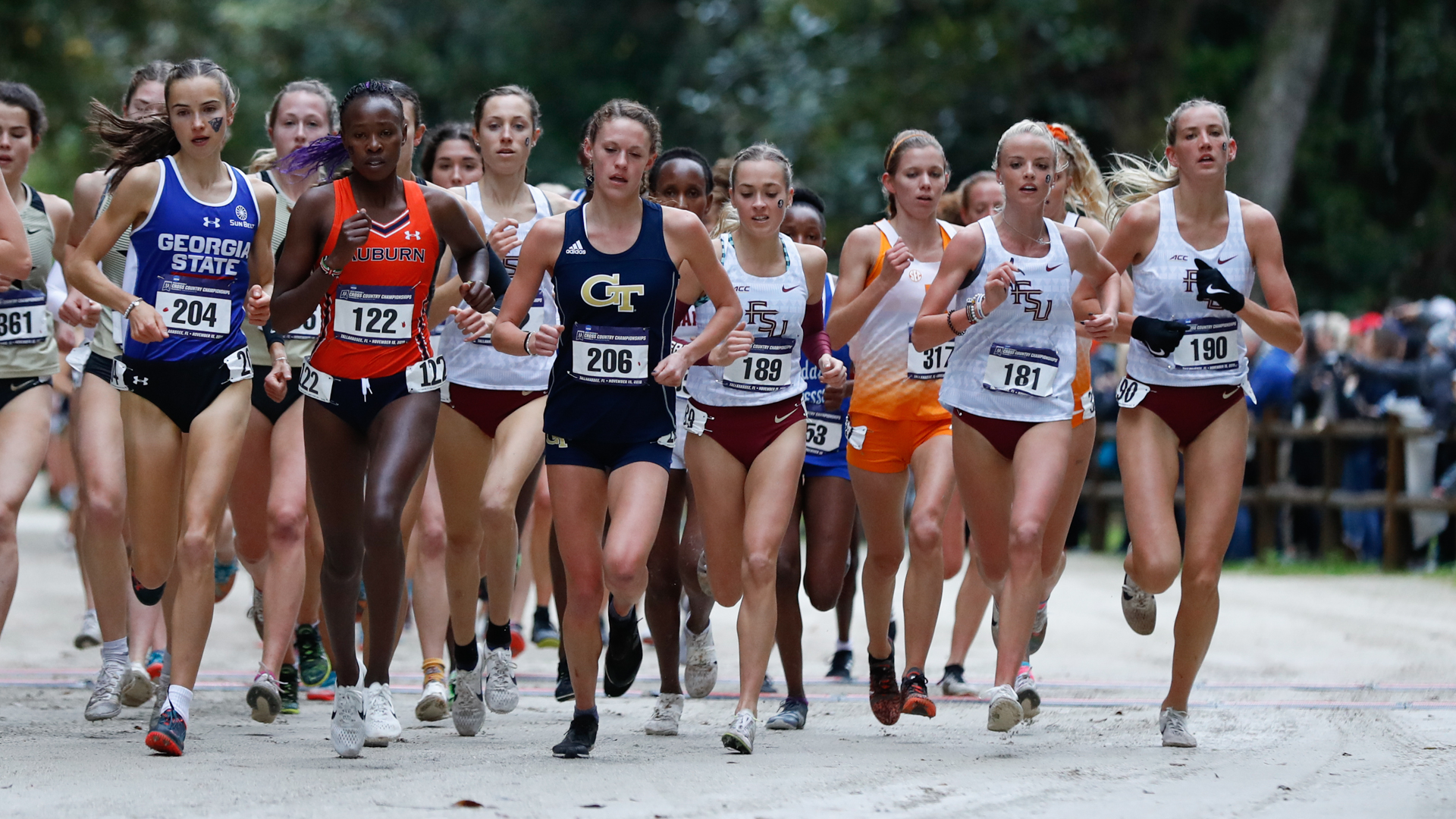 The men finished in the top-5 at the regional meet for the second-straight year, with five individuals finishing in the top-50 and three earning personal-best 10k times. Braeden Collins earned All-Region honors while finishing first on the team and 24th overall with a personal-best 10k time of 31:06.3. Avery Bartlett (31:18.3) and Matt McBrien (31:19.0) finished 30th and 31st, respectively, while also earning personal-best 10k times.
"The men ran beautifully and executed an almost flawless race plan," said Drosky. "The 10k is a battle of attrition so they needed to be patient early and work their way up throughout the race.  And similar to the women, we were able to have one earn all-Region honors and get our top five within the first fifty finishers."
Drosky continued, "There are over three hundred D-I programs vying for only thirty-one spots on the starting line at next week's NCAA National Championships and unfortunately we won't make it there this year.  Ultimately that is where we want to end our season each year, but also maintaining our presence in the top five in the NCAA South Region is an important goal that we did achieve for both programs."
Meet Notes:
*The men have now placed at least one runner on the All-South Region team three years in a row and six out of the last seven years.
*The women have had at least one runner named All-South Region for the third year in a row.
*The women's team had multiple individuals earn All-South Region honors for just the second time since 2001.
*Ellen Flood finished 46th with a personal-best 6k time of 21:17.5.
*Mary Claire Solomon finished 48th with a personal-best 6k time of 21:18.6.
*Claire Moritz finished 49th with a personal-best 6k time of 21:21.1.
ACC Network has launched!
The ACC Network is a linear and digital platform dedicated to 24/7 coverage of ACC sports that launched on Aug. 22, 2019. It will exclusively televise approximately 450 live events each year, including 40 football games, as well as 150 men's and women's basketball contests.
Don't get shut out! For more information and to learn if your cable/satellite/digital provider is carrying the ACC Network, visit GetACCN.com. Georgia Tech fans whose cable/satellite/digital providers aren't carrying the ACC Network are urged to contact their providers and ask for the ACC Network to be a part of their subscription
For the latest information on the Georgia Tech Yellow Jackets, follow us on Twitter ( @GT_TrackNField ), Facebook ( Georgia Tech Track & Field/Cross Country ) or visit us at www.ramblinwreck.com