THE FLATS – Georgia Tech swimming & diving hosted its second dual meet of the spring season, coming up short against SEC opponent No. 16/11 Alabama on Friday afternoon at McAuley Aquatic Center. The men fell 153-145, while the women lost 191-106.
"Overall, I am very proud of the energy we brought to today's meet," said Toni M. and Richard L. Bergmark Swimming & Diving Head Coach Courtney Shealy Hart. "It was a lot of fun, especially leading into the relays. We had several great performances on the men's side despite losing a close contest. Our women's team gets to compete again tomorrow against Vanderbilt, and we are looking forward to using the momentum from today. Go Jackets!"
Tech's men captured gold in 11 different events, backed by Caio Pumputis, Christian Ferraro, Batur Unlu and Caleb Blischke each finishing in first-place in one or more of their respective swimming events. On the diving side of things, Ruben Lechuga swept the field as he was the top finisher in both the 1m & 3m dive.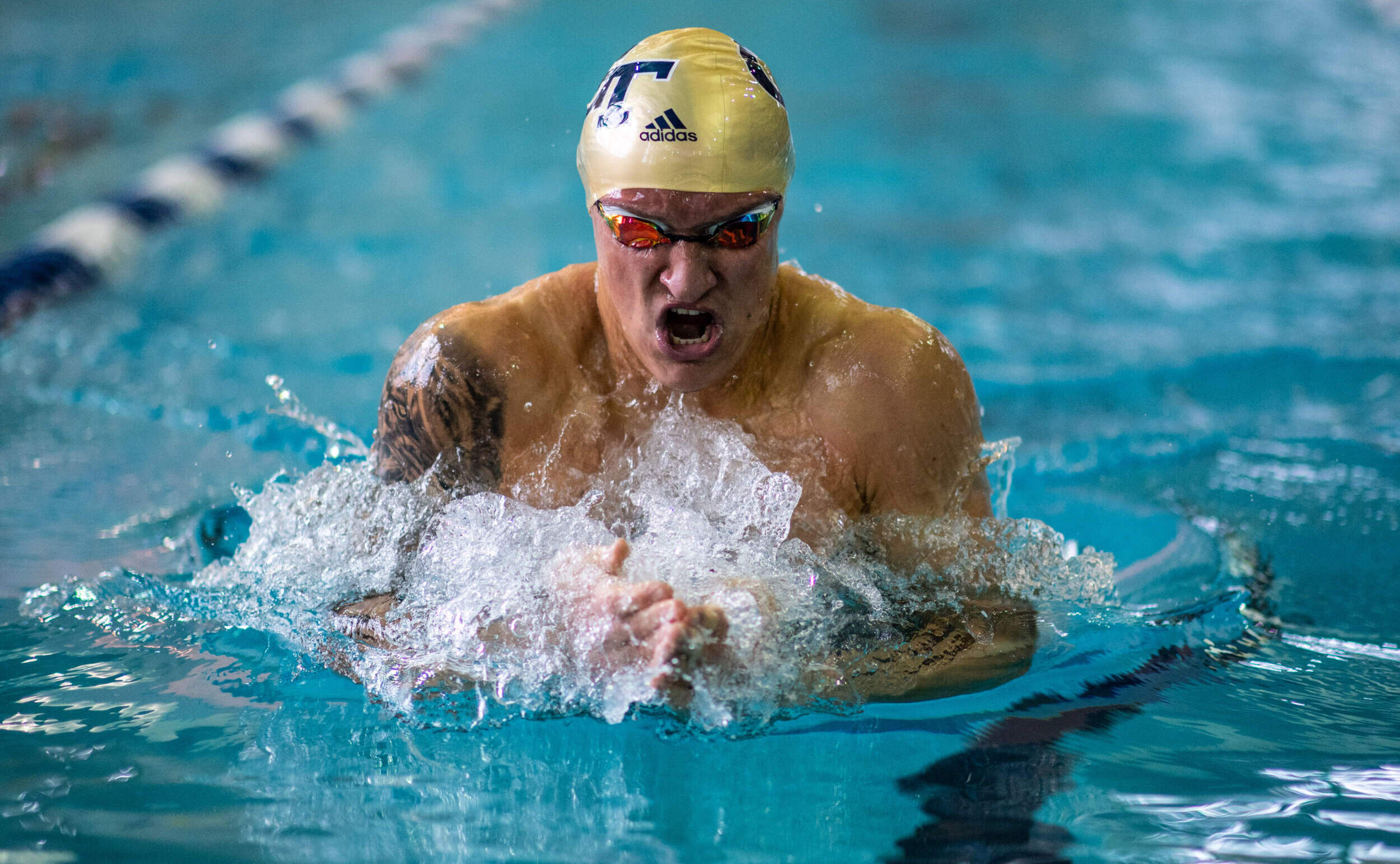 Women's diver Cami Hidalgo had another big weekend taking first in the 1m dive (298.65-points) & 3m dive (323.70). Emily Graham, Kyrsten Davis, Catriona MacGregor and Brooke Switzer lead the women to a first-place finish in the 400 free relay, combining for a mark of 3:29.57.
Men's Highlights
Blischke was the first Yellow Jacket to take first at the meet, grabbing an early victory in the 1000 free, touching the wall at 9:31.20
Pumputis and Unlu individually each had gold medal efforts in three separate events throughout the dual meet. Pumputis took first in the 100 breast (53.44), 200 breast (1:58.30) and 100 IM (47.90), earning NCAA 'B' cuts in both the 100 & 200 breast. Unlu had a dominant showing in the freestyle events, winning the 200 free (1:36.93), 100 free (44.35) and 500 free (4:33.75).
Ferraro earned an NCAA 'B' cut in the 200 fly with a mark of 1:46.06, while also taking first in the 100 fly at 47.93.
Tech also saw podium performances by Blischke (4:37.37) and Daniel Jacobs (4:37.64) in the 500 free, sweeping the event for the Jackets coming in at second and third-place, respectively.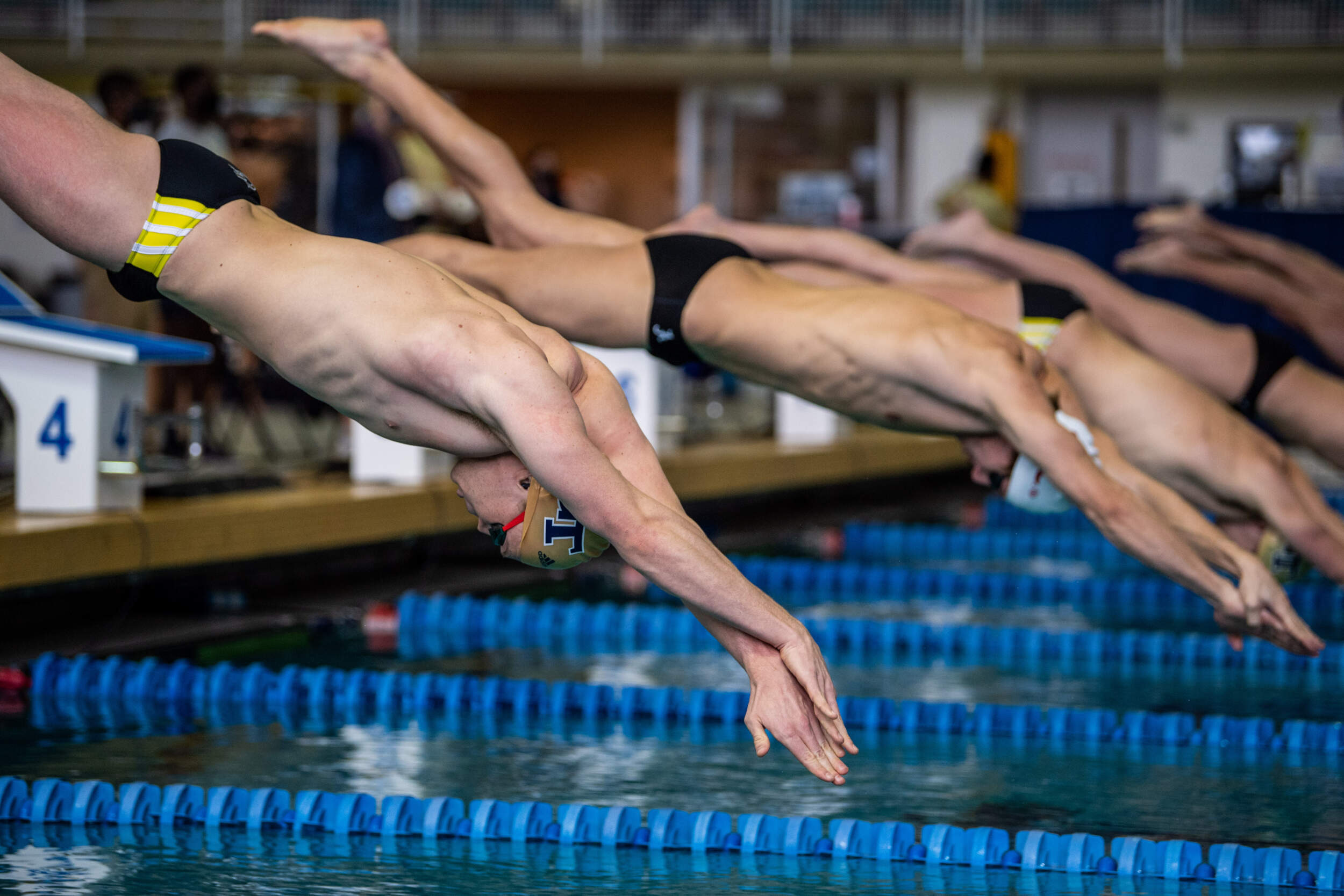 Women's Highlights
Kelsey Dekshenieks joined Hidalgo on the podium in the 3m dive competition, placing third at 273.00. Anna Bradescu also found herself beside Hidalgo on the podium in the 3m dive with a score of 293.03.
Allie Paschal turned in two backstroke podium performances, coming in second in the 100 back (55.87) & third in the 200 back (2:01.81). Claudia Butterfield also earned a second-place spot on the leaderboard in the 200 breast (2:17.83). Racking in another second-place finish for Tech with a time of 10:16.92 was Morgan Johnson in the 1000 free.
Tech's final second-place finisher, McKenzie Campbell, took silver in the 500 free at 4:59.53. Campbell also captured bronze in the 100m (57.68).
Rounding out the Jackets third-place finishes was Switzer (200 free, 1:51.34 & 500 free, 4:59.73), MacGregor (100 back, 1:03.91), Arianna Sakellaris (1000 free, 10:17.04) and Jami Williams (100 back, 56.17).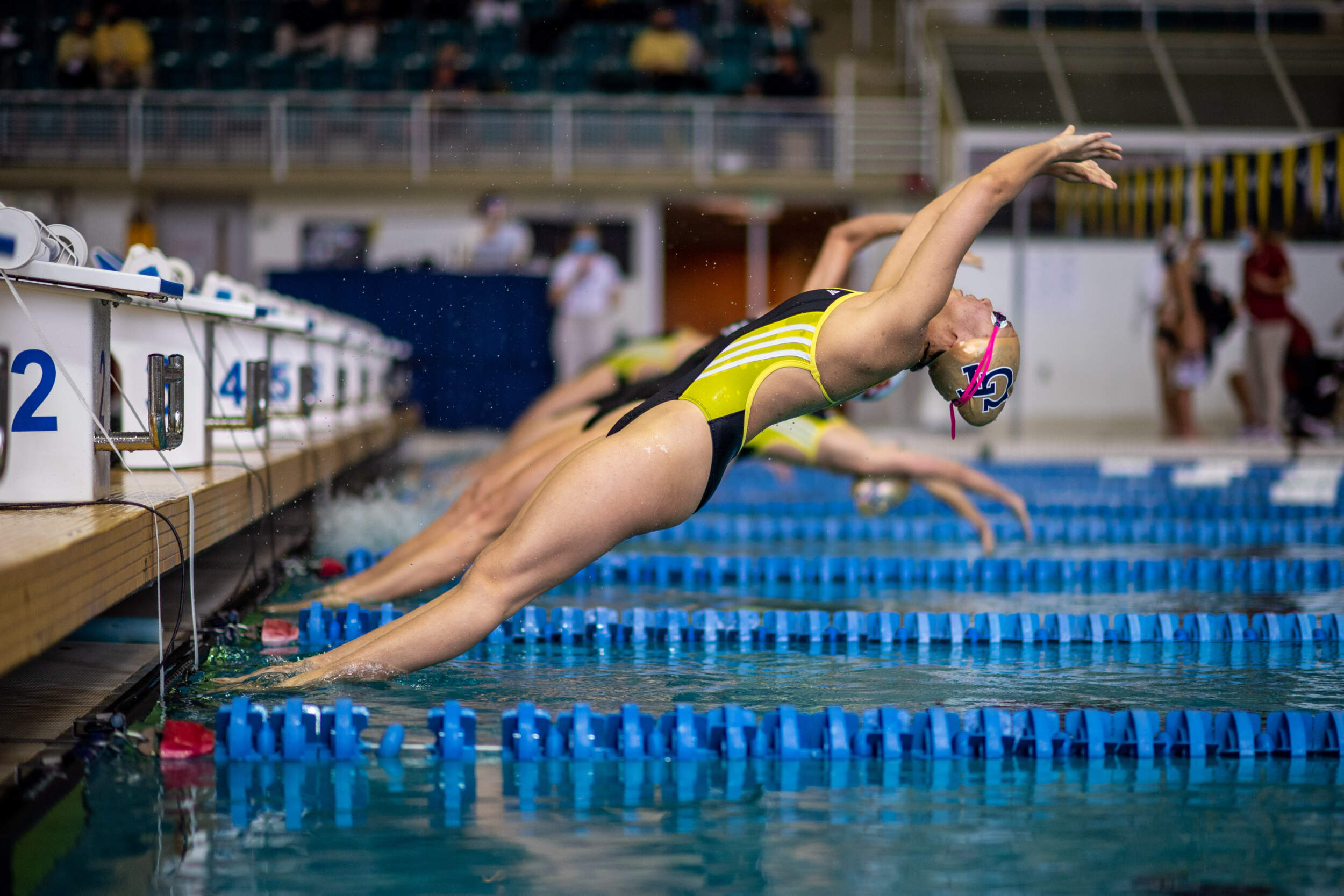 Georgia Tech's women will be back in the water tomorrow morning at 11 a.m., at McAuley as the Jackets face another dual meet versus Vanderbilt. The meet will be streamed live on ACCNX.
Due to the ongoing Covid-19 pandemic, Georgia Tech home swimming and diving meets will not be open to the general public. Fans will be able to watch the entirety of Georgia Tech home meets this season on ACC Network Extra.
Alexander-Tharpe Fund
The Alexander-Tharpe Fund is the fundraising arm of Georgia Tech athletics, providing scholarship, operations and facilities support for Georgia Tech's 400-plus student-athletes. Be a part of developing Georgia Tech's Everyday Champions and helping the Yellow Jackets compete for championships at the highest levels of college athletics by supporting the A-T Fund', which directly provides scholarships for Georgia Tech student-athletes, and the Support The Swarm Fund, created to give fans an opportunity to help Georgia Tech athletics maintain its recent momentum through the financial challenges of the Covid-19 pandemic! To learn more about supporting the Yellow Jackets, visit atfund.org.  
For the latest information on Georgia Tech Yellow Jackets Swimming & Diving, follow us on Twitter (@GTSwimDive), Instagram (@GTSwimDive), and Facebook (Georgia Tech Swimming & Diving) or visit us at www.ramblinwreck.com.