GAMEDAY CENTRAL – Georgia Tech at Louisville (Friday at 7 p.m.)
By Andy Demetra (The Voice of the Yellow Jackets)
This Friday will be part road trip, part nostalgia trip for Georgia Tech.
For the first time since 1994, the Yellow Jackets (2-3, 0-2 ACC) play a regular-season game on Friday when they take on Louisville (2-3, 0-2 ACC) at Cardinal Stadium. For Tech players and coaches, the game may stoke memories of their own days under the Friday night lights, starring for their high school football teams.
As they prepared to jump back into ACC play, I asked them: what was your favorite memory of Friday night high school football?
Their answers were varied, vivid and all served with a smile.  Clearly Tech's players and coaches relished reliving their Friday night glory days –while looking forward to creating some more highlights this weekend.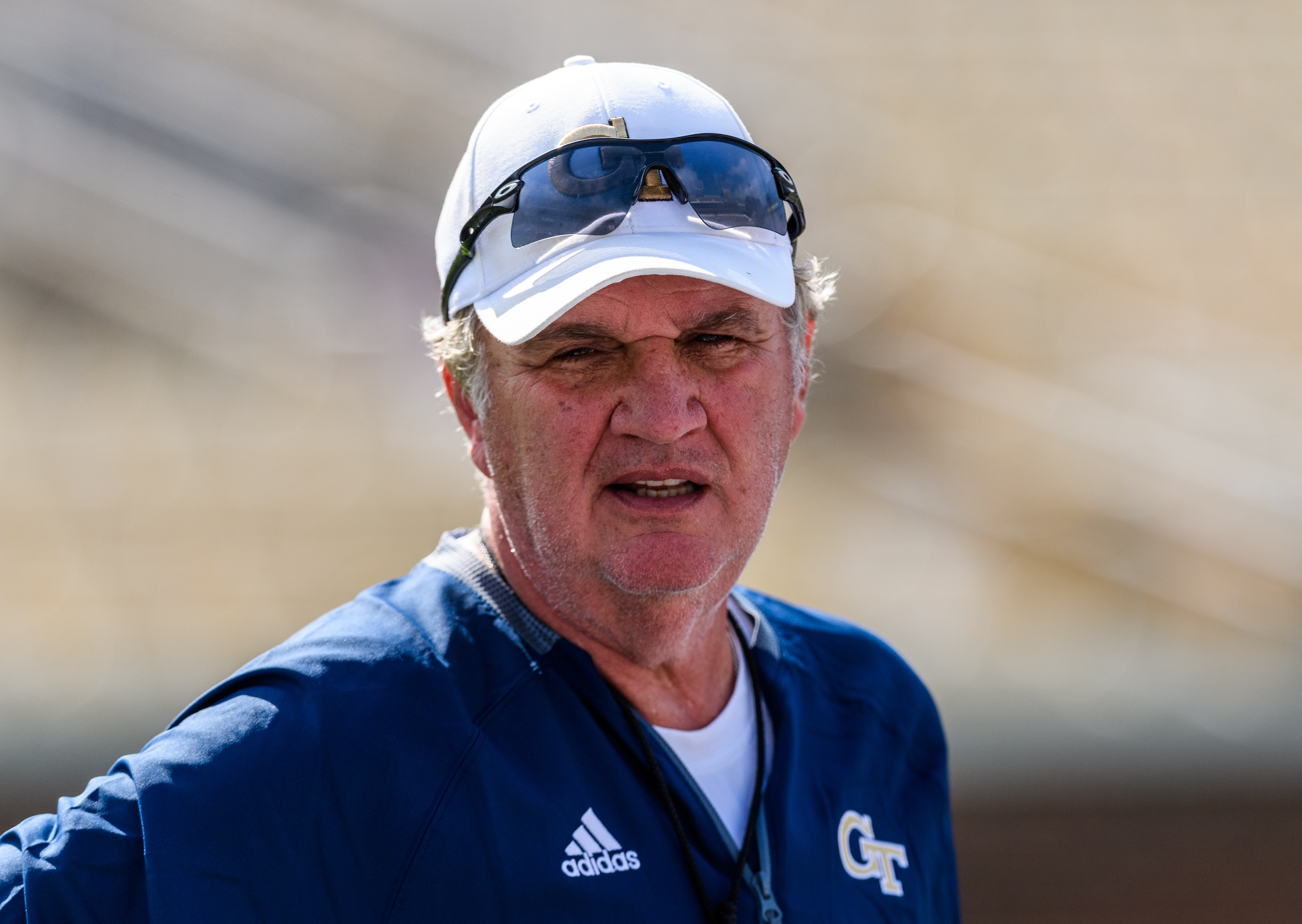 HEAD COACH PAUL JOHNSON – NEWLAND, N.C.
Paul Johnson doesn't have much use for sentimentality, especially in the pressure cooker of a condensed game week.  But even the Yellow Jackets' head coach couldn't resist a little reminiscing about his first season as a high school assistant.
After graduating from Western Carolina, Johnson spent two years (1979-80) as the offensive coordinator at his alma mater, Avery County High School in Newland, N.C.  Johnson's memory drifted to one game in particular, a playoff matchup against East Lincoln (at least he thinks).
"The stadium sat in a little bowl, like any kind of small high school stadium. We were going back and forth. Both teams were scoring," Johnson said. "We were playing with our backup quarterback. Our senior quarterback, who was a really good player – he ended up signing a scholarship – had been out sick all week."
"All of a sudden I'm on the sideline and I hear this roar from the stands. And I look and the kid is standing with his uniform on up at the top of the hill. I guess he was listening to the game on the radio [editor's note: smart kid], and convinced his parents that he could play. He came by ambulance – where I'm from, it was a 'rescue squad.' They called, and they brought him over, and he came down. When he went in, we scored every time we had the ball from there on."
Johnson can't recall if his team won– he thinks they were trailing when his quarterback returned – but the scene stuck with him.
"It was like something you'd see in a movie. The kid was standing there. You hear the crowd and you look up, and he's standing there in uniform, and here he comes running down the hill," he said.
The memory was almost enough to put a gleam in Johnson's eye.
Almost.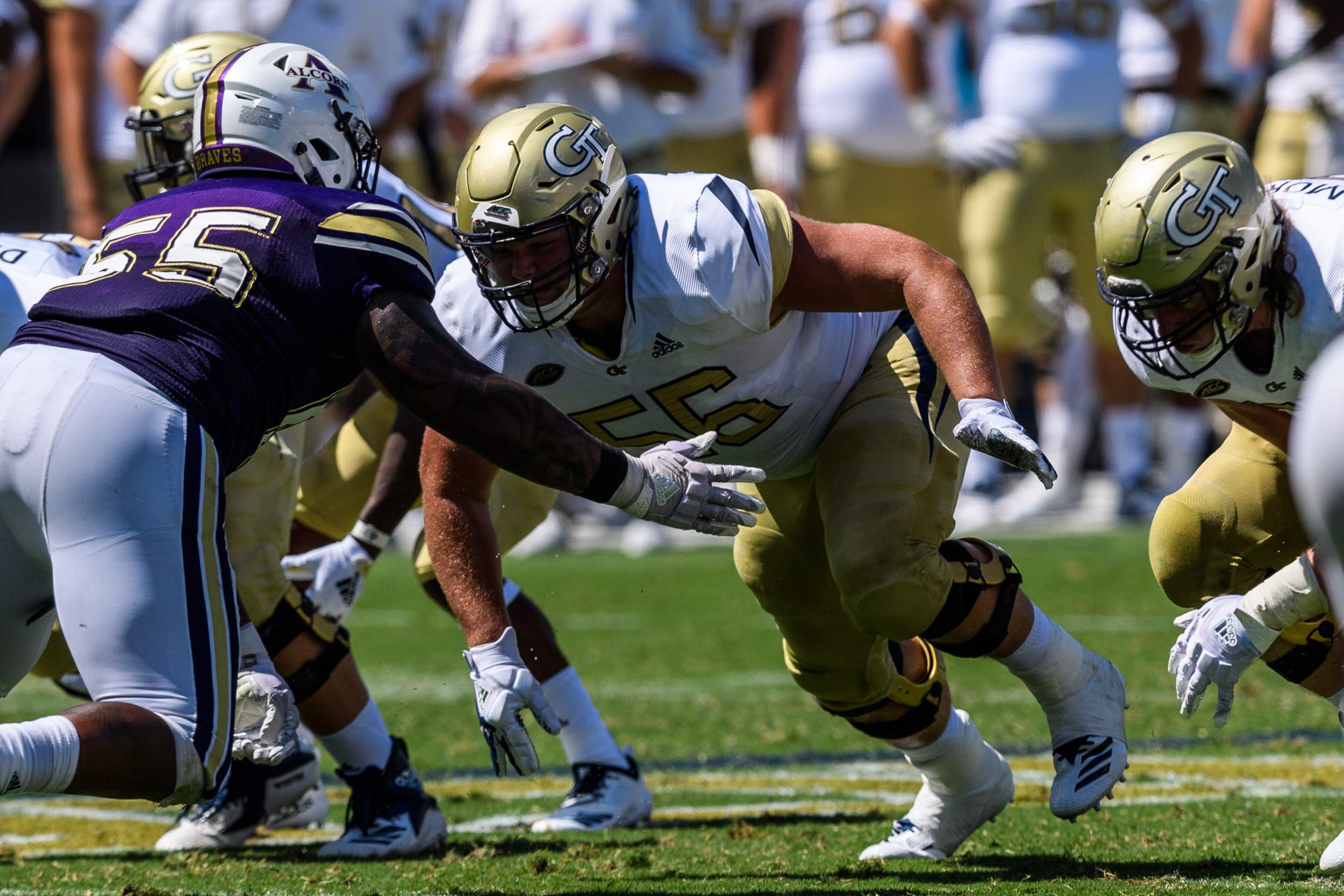 GUARD CONNOR HANSEN – TALLAHASSEE, FLA.
Bad weather can make a football game feel even more cinematic. Perhaps that's why sophomore guard Connor Hansen thought of a game his junior year at Chiles High School in Tallahassee, Fla. His team was facing Tallahassee Lincoln, a district school that had beaten them 15-straight times.
"It was pouring rain. They'd set the ball down on the ground [and] it was floating. It was so windy it was moving the ball. Our sidelines were going nuts at each other," Hansen recalled.
The two teams played at the county fairgrounds, a facility used by several other schools in the area. Rain and overuse had turned the field into muck. Hansen's team wore special all-black uniforms that night; by game's end their jerseys were caked in mud.
It didn't matter.
"We ended up winning 17-14. That was definitely my favorite ever," he said.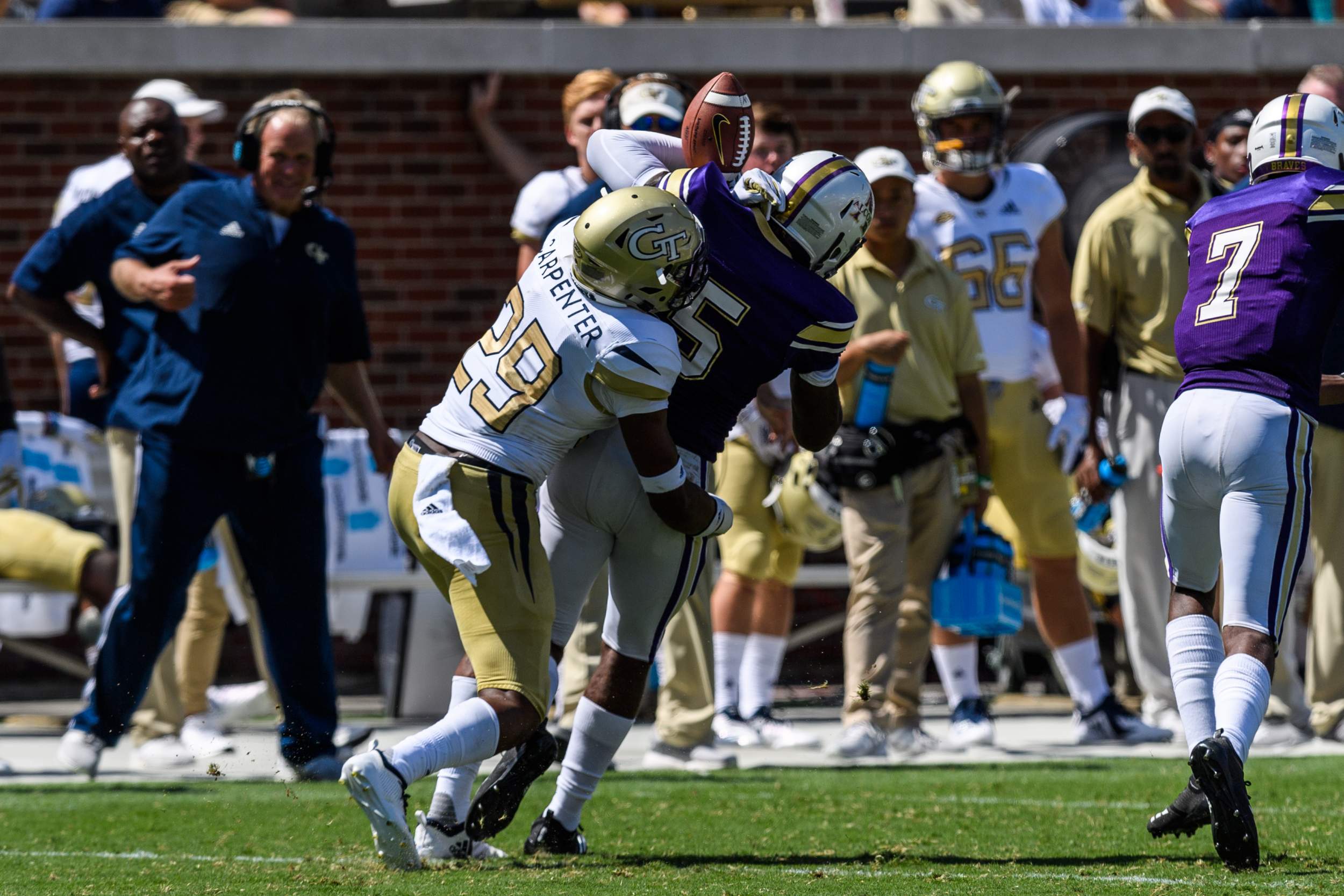 SAFETY TARIQ CARPENTER – LUDOWICI, GA.
Carpenter, a native of rural south Georgia, doesn't have the liquid memories of most kids who star on Friday nights.
"We weren't all that great," the Yellow Jackets' strong safety admitted.
But Carpenter cherished his Friday nights for another reason: at Long County High School in Ludowici, Ga., he played all four years alongside his brother Jamin Davis, now a linebacker at the University of Kentucky.
"You don't really get to play alongside your brother in a sport. My sophomore year I played [on the] left, he played right. Every play we'd always look at each other. We would always nod our head and stuff. I felt it was like our connection on the field," Carpenter said.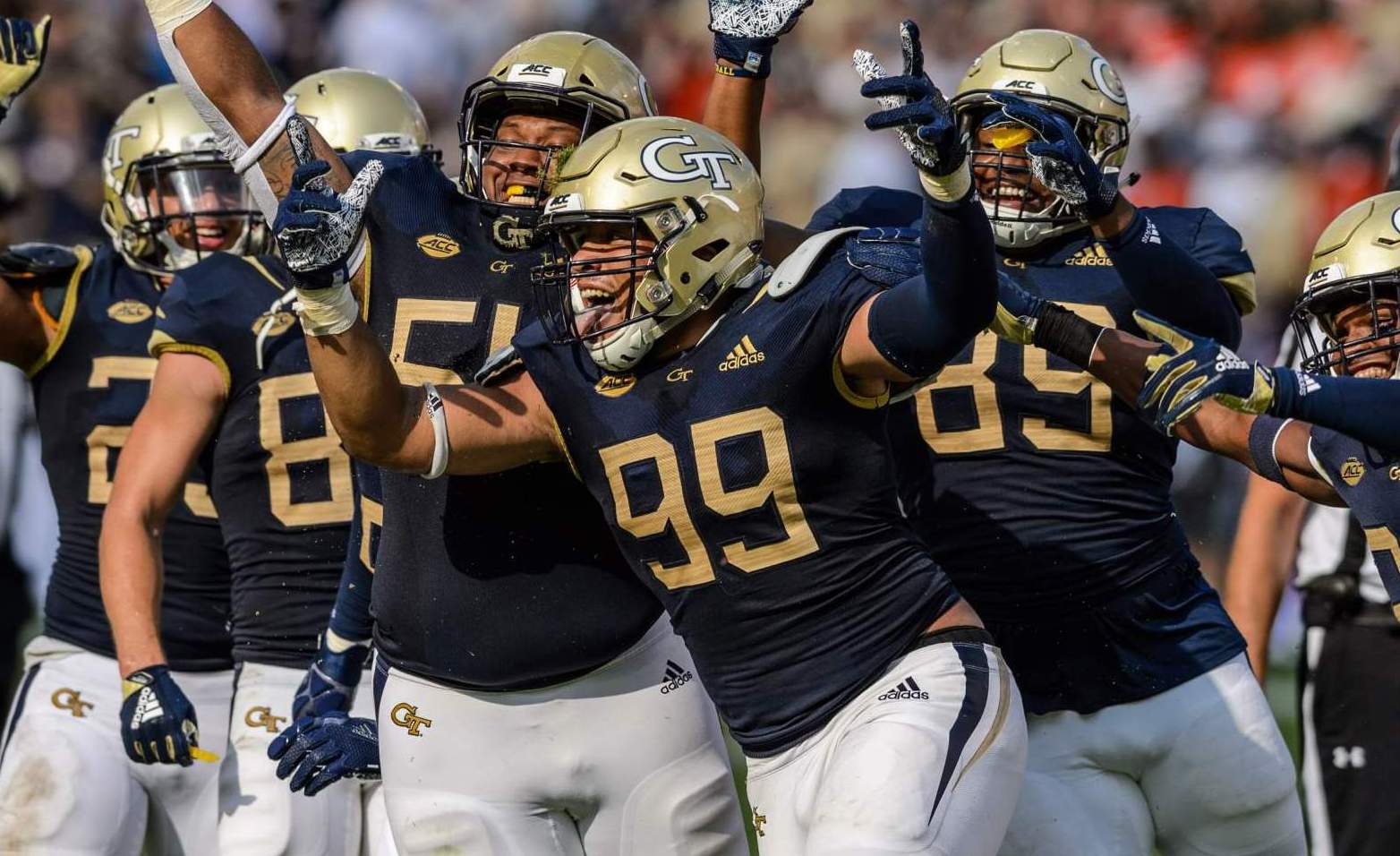 DEFENSIVE END DESMOND BRANCH –RIO RANCHO, N.M.
Branch, the Yellow Jackets' affable senior defensive end, didn't grow up in Georgia, Florida, Texas or any of the traditional high school football hotbeds. He instead played his ball at Cleveland High in Rio Rancho, N.M., a suburb of Albuquerque.
Just don't tell him they didn't take their football seriously. Branch vividly recalls a district championship game his sophomore year between his undefeated Cleveland Storm and the neighboring, one-loss Rio Rancho Rams. Cleveland had opened up a few years earlier, but a number of Branch's pee wee and middle school teammates had stayed in the Rio Rancho district. An intense rivalry quickly formed between the two schools.
"That was the first time I ever really had goosebumps playing a football game. And I was a sophomore, so everything felt so big," he remembered.
Branch's team trailed 18-0 before roaring back to win 34-32, a game Cleveland's coach told the Albuquerque Journal "was one of the strangest games I've ever been involved with." Branch recalled having a tackle for loss, causing the Cleveland fans to erupt.
Cleveland won a state championship that fall, but Branch still remembers the visceral energy that flowed through the stadium that Friday night in Rio Rancho. He can still feel the thumping of the marching band and the frenzied shaking of pom-poms in each team's bleachers.
As he put it: "The only times I really ever felt chills while playing football were that game and Georgia."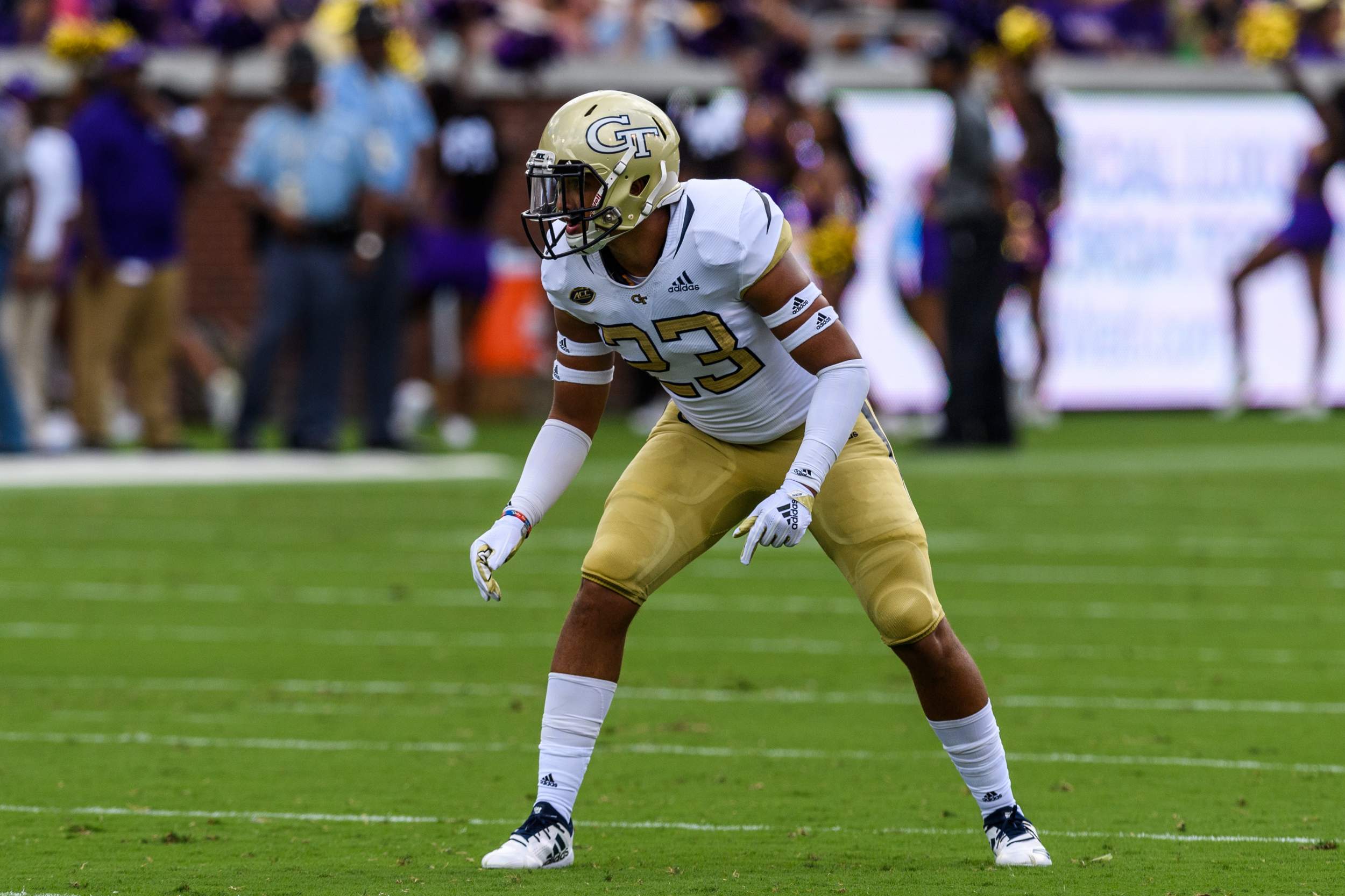 STINGER JALEN JOHNSON – ONEONTA, ALA.
Johnson won a pair of state titles at Oneonta High in Oneonta, Ala., about 50 miles northeast of Birmingham. His career had all the tableaus of a small-town football power: the pep rallies, the packed stadiums, the town shutting down for gamedays. In his mind's eye, he can still gaze out at the stands, his school's fans doing their version of the Florida State war chant.
"My junior year, fourth round of the playoffs, we were playing Madison County. I had a strip and a fumble recovery. I also had a pick in the fourth quarter to pretty much seal the game," Johnson said.
But some of Johnson's most prized memories came on the morning of games. Every Friday during the season, his team held a meeting at the football field before the school day started. Their stadium sat on top of a hill; their school was at the bottom. After the meeting ended, the players had a tradition of jumping in their cars and driving down the hill together.
"The football players would line up and swerve and have our blinkers on all the way down. Everybody knew it was the football team," he said.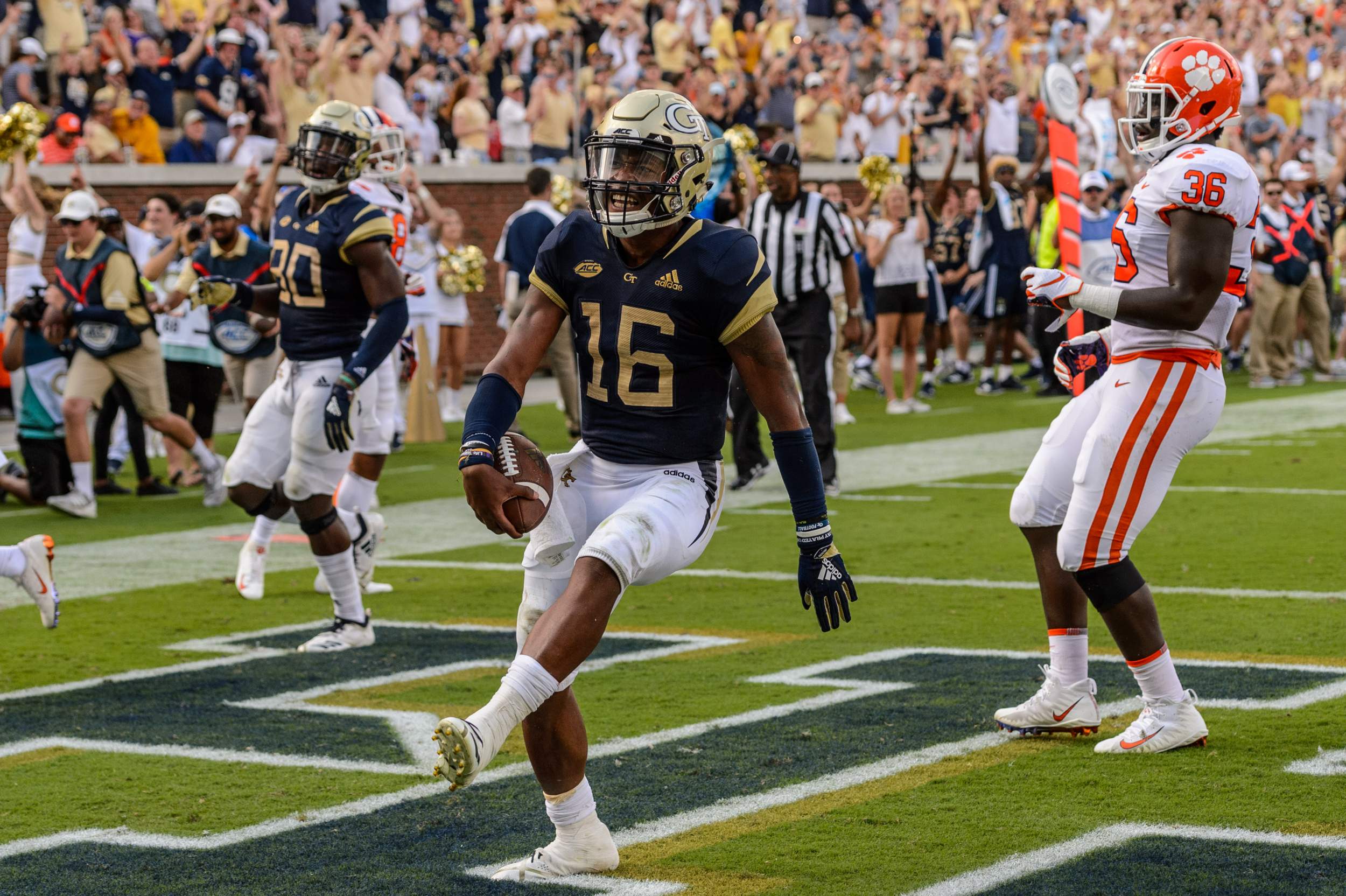 QUARTERBACK TAQUON MARSHALL – HAMILTON, GA.
Friday's game marks a full-circle experience for Georgia Tech's senior quarterback. When prompted this week, Marshall thought back to Oct. 24, 2014, his senior year at Harris County High School in Hamilton, Ga., when his team hosted powerhouse Carver out of Columbus.
"There was a lot of hype going into the game. I just remember telling the guys on the team, 'Don't let all the distractions get to you. Let's go out and play our game,'" Marshall said.
Harris County brushed off the distractions and beat Carver 34-14, snapping their 53-game winning streak in region play. Marshall had three scores, including a receiving touchdown off a trick play.
"We called it 'Carver.'  Actually, it was a play that Clemson ran against Georgia Tech when Tajh Boyd was there at Clemson," he noted.  Indeed, Clemson had used the play on a two-point conversion try against the Jackets in 2012. You may also know the play by its more recent iteration: "Philly Special," the trick play run by the Philadelphia Eagles for a touchdown against the New England Patriots in Super Bowl LII.
"I go up to the line, and the running back was right behind me in the pistol formation. I was acting like I was checking the play, and on a 'Two-Mississippi' count we snapped it to the running back. I ran a wheel route. He ran the opposite direction and flipped it to the receiver. The receiver was also the backup quarterback. He threw me the ball and I was wide open down the field. I ran into the end zone. It was a crazy celebration," Marshall said.
The game was noteworthy for another reason. Carver's starting quarterback that night was an up-and-coming sophomore named Jawon Pass. He's now the starting quarterback at Louisville. He and Marshall will once again collide Friday night.
Marshall, reminiscing about those past and future matchups, offered one last parting shot before the Yellow Jackets left for Louisville.
"There's nothing like Friday night, that's for sure."