Last season Tech defeated UTRGV 78-68, tying the all-time series 1-1. The Vaqueros took the first meeting back in 1975, 80-73. This is the fifth in a series of previews of the Yellow Jackets' non-conference opponents.
Location: Edinburg, Texas
Conference: Western Athletic Conference (WAC)
Home arena: UTRGV Fieldhouse (2,500)
2017-18 Record: 15-18, 6-8 in the WAC (5th)
Postseason: Lost to New Orleans in the College Basketball Invitational (CBI), 77-74
NCAA postseason appearances (last): One, (1968 – Division II)
All-time series record: 1-1
Head coach: Lew Hill (third season)
Starters returning/lost: 4/1
Top scorer returning: Terry Winn III, F, 6-7 (9.6)
Top rebounder returning: Terry Winn III (6.8)
Quick preview for 2018-19
Losing its leading scorer, UTRGV looks to Terry Winn this season for offense and rebounding efforts. The rising senior averaged 9.6 ppg last season, good for second on the team and led in rebounding with 6.8 boards per game. Head coach Lew Hill adds six newcomers to his squad after graduating four seniors last season. The Vaqueros start off their non-conference slate with similar opponents to Tech, facing Lamar, East Carolina and Prairie View A&M.
Quick recap of 2017-18
UTRGV saw a 15-18 campaign end with its first postseason berth in 37 years, reaching the College Basketball Invitational (CBI). The Vaqueros fell to New Orleans 77-74 in the first round as nine players got on the board and four recorded double figures. Before participating in the CBI, UTRGV lost to Seattle in the WAC tournament, 77-60. The 15 victories in the 2017-18 season is the most since the Vaqueros' 2012-13 campaign.
UTRGV won three times as many Western Athletic Conference (WAC) contests, including a sweep of defending WAC Champion CSU Bakersfield, and a win over one of the top contenders in the conference, Grand Canyon. Leading scorer for the Vaqueros, senior Nick Dixon, averaged 20.3 ppg on the season. Dixon become the second player in program history to score more than 600 points in a season twice.
Greatest Program Accomplishment
Before the Vaqueros were UTRGV, they were known as Pan American College. The program's greatest accomplishment came during the 1962-63 season when the Broncs were crowned NAIA National Champions. Pan American was ranked 12th in the nation and considered one of the hottest teams in NAIA. The Broncs were unfazed by their first three opponents, blitzing past Peru State (83-48), Stetson (64-41) and Northern Michigan (99-73). They made it all the way to the National Championship against No. 10 Western Carolina and took down the Catamounts 72-63. The 1962-63 Pan American squad is one of just three Texas Universities to win a Collegiate Basketball National Title.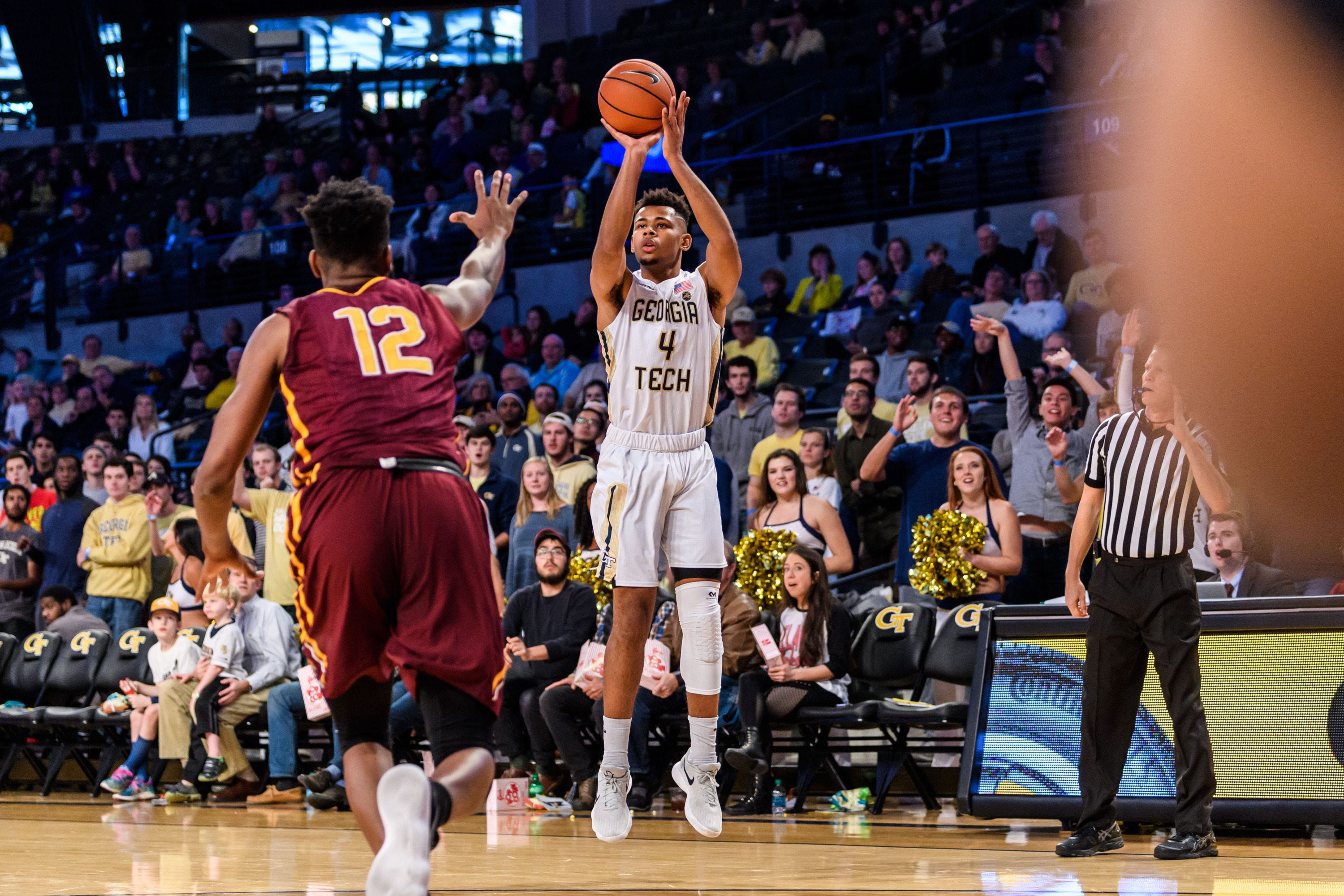 Brandon Alston scored 20 points to lead the Yellow Jackets past the Vaqueros, 73-68, last November.
Greatest player in program history
A native of San Marcos, Texas, Luke Jackson played for Pan American from 1961-64. The power forward/center is widely considered to be the greatest player in program history. Jackson spent three seasons with the Broncs, leading them to the 1963 NAIA National Championship as a junior by scoring 25 points and pulling in 25 rebounds to beat Western Carolina 73-62. Throughout the NAIA National Tournament, Jackson averaged 26.4 points and 18.6 rebounds per game to earn the Most Valuable Player award.
After graduating, the two-time All-American went on to help Team USA win the gold medal at the 1964 Olympics in Tokyo. After Jackson was selected by the Philadelphia 76ers with the fourth overall pick in the 1964 NBA Draft, he went on to play eight seasons, averaging 9.9 ppg and 8.8 rpg. Jackson's career was highlighted by being named to the NBA All-Rookie Team, NBA All-Star Team and becoming an NBA Champion in 1967. UTRGV retired his No. 54 jersey, which was the first one to be retired in school history and the only one to be retired across all sports.
Place to visit on campus or in the city
A mile away from UTRGV's campus is the Museum of South Texas History, known as a popular tourist spot. The museum displays prehistoric plants, animal fossils, native people and colonization exhibits in addition to a steamboat replica. Another great place to visit, less than 10 minutes from UTRGV, is the Edinburg Scenic Wetlands, where one can discover a variety of wildlife on a multitude of trails.