Great seats remain available starting at $290, which at less than $15 per game is the lowest entry price for season tickets since McCamish Pavilion opened in 2012. Purchasers have the ability to view inventory online or work with a personal sales representative to select seats that fit their needs. Click here to find your seats.
Tech faces St. John's for the first time in five years on Dec. 1 at American Airlines Arena in Miami, Fla., as part of the Hoophall Miami Invitational. It is the back end of a two-game road trip that begins at Northwestern. The Jackets look to even the series as the Red Storm leads all-time, 5-4. This is the eighth in a series of previews of the Yellow Jackets' non-conference opponents.
Location: Queens, N.Y.
Conference: Big East
Home arena: Carnesecca Arena (5,602)
2017-18 Record: 16-17, 4-14 in the Big East (9th)
Postseason: lost in the Big East quarterfinals to Xavier, 88-60
NCAA postseason appearances (last): 28, (2015)
All-time series record:  St. John's leads, 5-4
Head coach: Chris Mullin (fourth season)
Starters returning/lost: 3/2
Top scorer returning: Shamorie Ponds, G, 6-1 (21.6)
Top rebounder returning: Justin Simon, G, 6-5 (7.1)
Quick preview for 2018-19
St. John's looks to continue its winning ways as the Red Storm has increased their win total every season since their 2014-15 campaign. After losing two key pieces from last year, head coach Chris Mullin adds six newcomers and three freshmen. Among transfers is red-shirt sophomore Sedee Keita, who played at South Carolina when the Gamecocks made their run to the 2017 Final Four. St. John's starts off its season slate facing off with Loyola Maryland, Bowling Green, Rutgers and California.
Quick recap of 2017-18
The Red Storm posted a 16-17 overall record and 4-14 mark in conference play last season. St. John's lost two starters in Bashir Ahmed and Tariq Owens. In the first round of the Big East tournament the Johnnies defeated Georgetown, 88-77 and went on to play top-seeded Xavier in the quarterfinals, but fell, 88-60.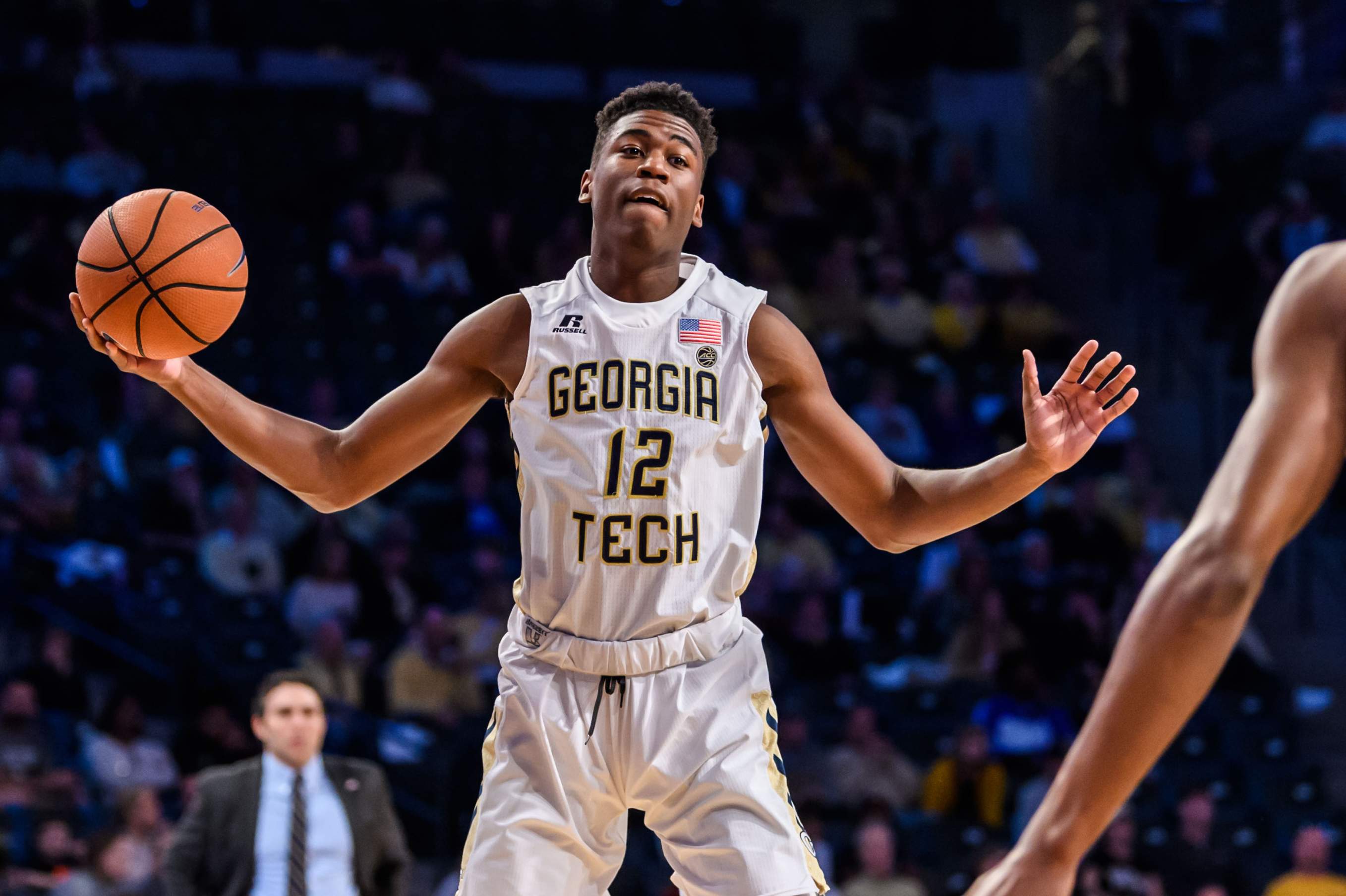 Greatest Program Accomplishment
In the 1985 season St. John's advanced to the NCAA Final Four for the second time in program history. The No. 1 seeded Red Storm dominated No. 16 Southern, 83-59 in the first round and slid by No. 9 Arkansas in the second round, 68-65. St. John's defeated No. 12 Kentucky in the Sweet Sixteen, 86-70 and then proceeded to take down No. 3 NC State 69-60. The Red Storm's run came to an end against No. 1 seeded Georgetown as St. John's fell 77-59.

Greatest player in program history
The Red Storm's greatest player in program history is current head coach and alumni Chris Mullin. The guard played for St. John's from 1981-85 and is the program's all-time leading scorer with a total of 2,440 points. In his senior season with the Red Storm he averaged 19.8 ppg while leading St. John's to the 1985 Final Four and its first No. 1 ranking since 1951. Mullin was a three-time All-American, named the Big East Player of the Year for three consecutive seasons and played on the gold medal-winning 1984 Olympic team.
He is the highest drafted player in program history, going to the Golden State Warriors at the seventh overall pick in 1985. During his NBA career Mullin averaged 18.2 ppg, 4.1 rpg and 3.5 apg. He was a five-time NBA All-Star and his No. 17 jersey was retired by Golden State. Mullin was twice inducted into the Naismith Memorial Basketball Hall of Fame (2011- Individual; 2010- Member of the 1992 "Dream Team" and is the only current Hall of Fame Division I coach to be inducted as a player.
Place to visit on campus or in the city
St. John's is located in one of New York City's five boroughs, Queens. About 20 minutes from campus is the popular Astoria Park where visitors can view the New York skyline and the Hellgate Bridge connecting to Manhattan. Queens is also very culturally diverse and there are numerous food tours throughout the area that allow one to fully experience the borough. If visitors want to travel further into the heart of the city to explore national monuments, the Statue of Liberty and the One World Trade Center are about 40 minutes from campus.