Georgia Tech welcomes Gardner-Webb to McCamish on Dec. 17 for the second-ever meeting between the programs. The Jackets and Bulldogs last met in the 2002-03 season as Tech dominated the game 75-53. Against Big South opponents, the White and Gold is 22-2 all-time. This is the 10th in a series of previews of the Yellow Jackets' non-conference opponents.
Location: Boiling Springs, N.C.
Conference: Big South
Home arena: Paul Porter Arena (3,500)
2017-18 Record: 14-18, 9-9 in Big South (tied for 5th)
Postseason: lost in the Big South quarterfinals to Winthrop, 72-68
NCAA postseason appearances (last): one, (2000) – Division II
All-time series record: Tech leads, 1-0
Head coach: Tim Craft (sixth season)
Starters returning/lost: 3/3
Top scorer returning: David Efianayi, G, 6-2 (17.5)
Top rebounder returning: DJ Laster, F, 6-6 (5.4)
Quick preview for 2018-19
Gardner-Webb returns three starters from the 2017-18 season and an additional five players sporting significant experience. Craft also brings in one of the strongest overall recruiting classes in recent years this season. The Bulldogs' schedule begins Nov. 6 at VCU, followed by Virginia Tech, Furman and Savannah State.
Quick recap of 2017-18
The Bulldogs went 14-18 overall last season with a 9-9 mark in league play. Gardner-Webb faced a tough non-conference schedule taking on opponents, No. 12 Miami, No. 7 Florida, UCF, Auburn and Maryland. In the Big South tournament, the No. 6 seeded Bulldogs took on No. 3 Winthrop, but fell short in the quarterfinals, 72-68.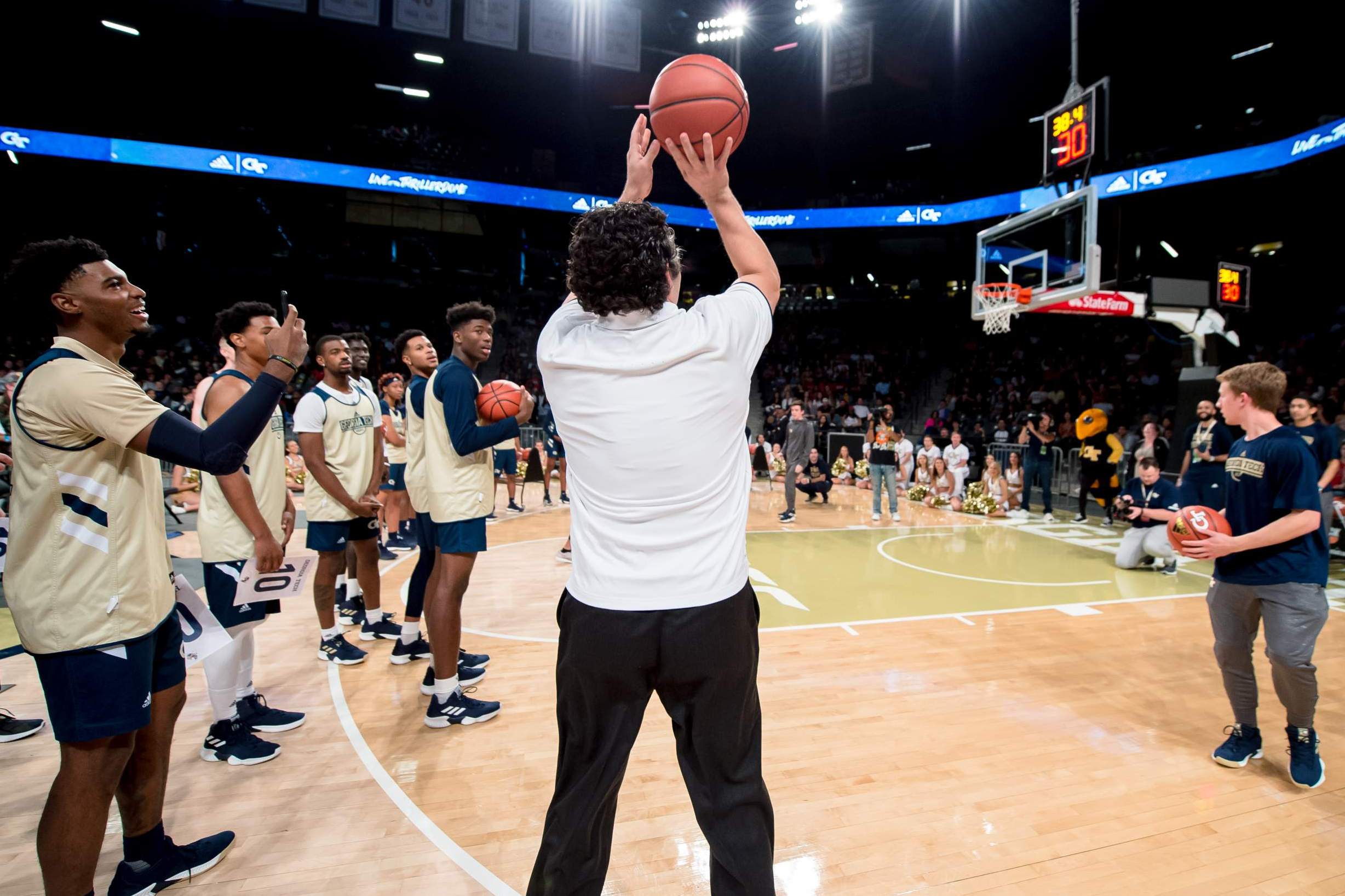 Greatest Program Accomplishment
Gardner-Webb made its first NCAA Tournament appearance at the Division II level in 2000. The Bulldogs faced Georgia College & State University in the regional quarterfinals, but fell to the Bobcats 92-81. Gardner-Webb has also made appearances in the CollegeInsider.com Invitational tournament (CIT) and the College Basketball Invitational (CBI), but has never won a game in the postseason (0-3).
Greatest player in program history
Artis Gilmore played for Gardner-Webb for the first two years of his collegiate career (1967-69) before transferring to Jacksonville. He began his professional career in the American Basketball Association (ABA) with the Kentucky Colonels. In his first season, Gilmore earned both the Rookie of the Year award and the league's Most Valuable Player award.
The ABA ended its existence after the 1976 season. Gilmore went into the ABA dispersal draft going first overall to the Chicago Bulls. In his NBA career he averaged 18.8 ppg, 12.3 rpg and 2.3 apg, was a six-time NBA All-Star and led the league in field goal percentage for four consecutive seasons. In 2011, Gilmore was inducted into the Naismith Memorial Basketball Hall of Fame.
Place to visit on campus or in the city
Gardner-Webb is located in Boiling Springs, N.C. with plenty of area attractions within driving distance of campus. One of the most popular places to visit is just three miles from campus, better known as Broad River Greenway. The Broad River offers canoeing, tubing, swimming, fishing, horse trails, etc. Another fun attraction about five miles away from campus is the Shady Side Race Track where visitors can drag race with friends and family.