GREENSBORO, N.C. – Georgia Tech volleyball freshmen Mikaila Dowd and Mariana Brambilla were named to the ACC all-conference teams as announced by the league office on Monday afternoon. Dowd was tabbed all-ACC second team and to the all-freshman team, Brambilla joined her on the all-freshman team.
Dowd was named ACC Freshman of the Week twice this season. She turned in 10 double-doubles, including a 20 kill and 21 dig effort against Virginia on Nov. 4, earning her a spot in the 20-20 club. The native of Naperville, Ill. has the most kills in a single game of all active Yellow Jackets with 26 against North Carolina on Oct. 26. Dowd averaged 3.69 kills per set in conference play, ranking sixth in the ACC and second among freshmen.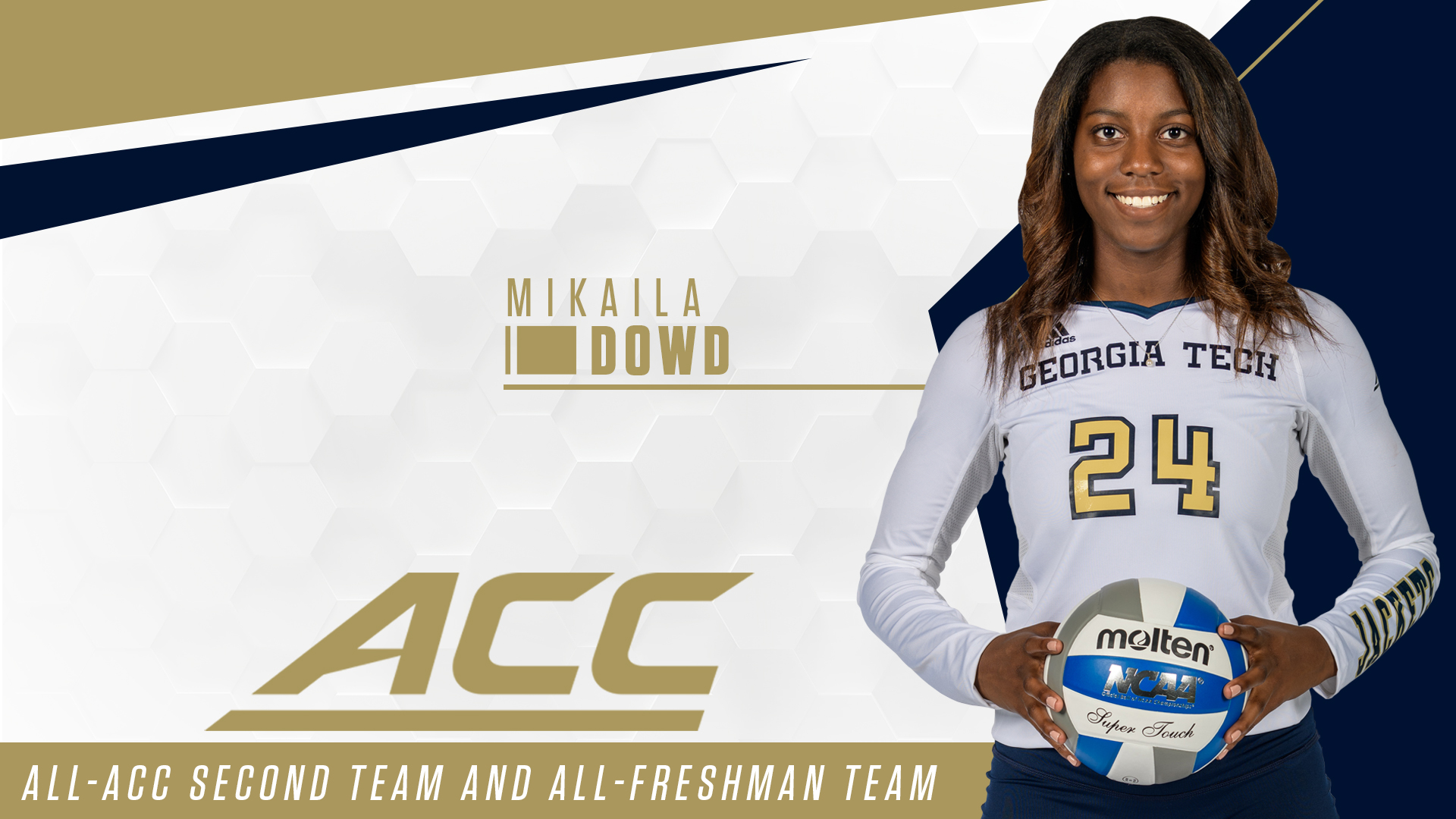 Brambilla was named to the all-freshman team after earning ACC Freshman of the Week twice this season. The outside hitter averaged a double-double this season, recording 15 on the season. A product of Porto Alegre, Brazil, Brambilla leads the Jackets in kills, digs and points. She started all 31 matches this season for Tech.
The Yellow Jackets head to the postseason for the first time since 2009, earning a bid to host the first and second rounds of the NIVC on Thursday, Nov. 29 and Friday, Nov. 30. Tech will face off against USF on Thursday at 7 p.m.
For the latest information on the Georgia Tech Yellow Jackets, follow us on Twitter (@GTVolleyball), Facebook (Georgia  Tech Volleyball) or visit us at www.ramblinwreck.com.