THE FLATS – Georgia Tech men's and women's cross country earned No. 9 and 12 rankings in the ACC preseason coaches' poll, announced by the conference on Thursday afternoon.
Both squads climbed two spots from their 2017 rankings of 14th for the women and 11th for the men. Leading the women's poll is back-to-back defending champions, NC State followed by Notre Dame, Louisville, Virginia Tech and Syracuse.
On the men's side, the Orange take the No. 1 spot as the preseason favorite after winning five consecutive league titles. Virginia placed second, NC State third, while Notre Dame and Virginia Tech round out the top five.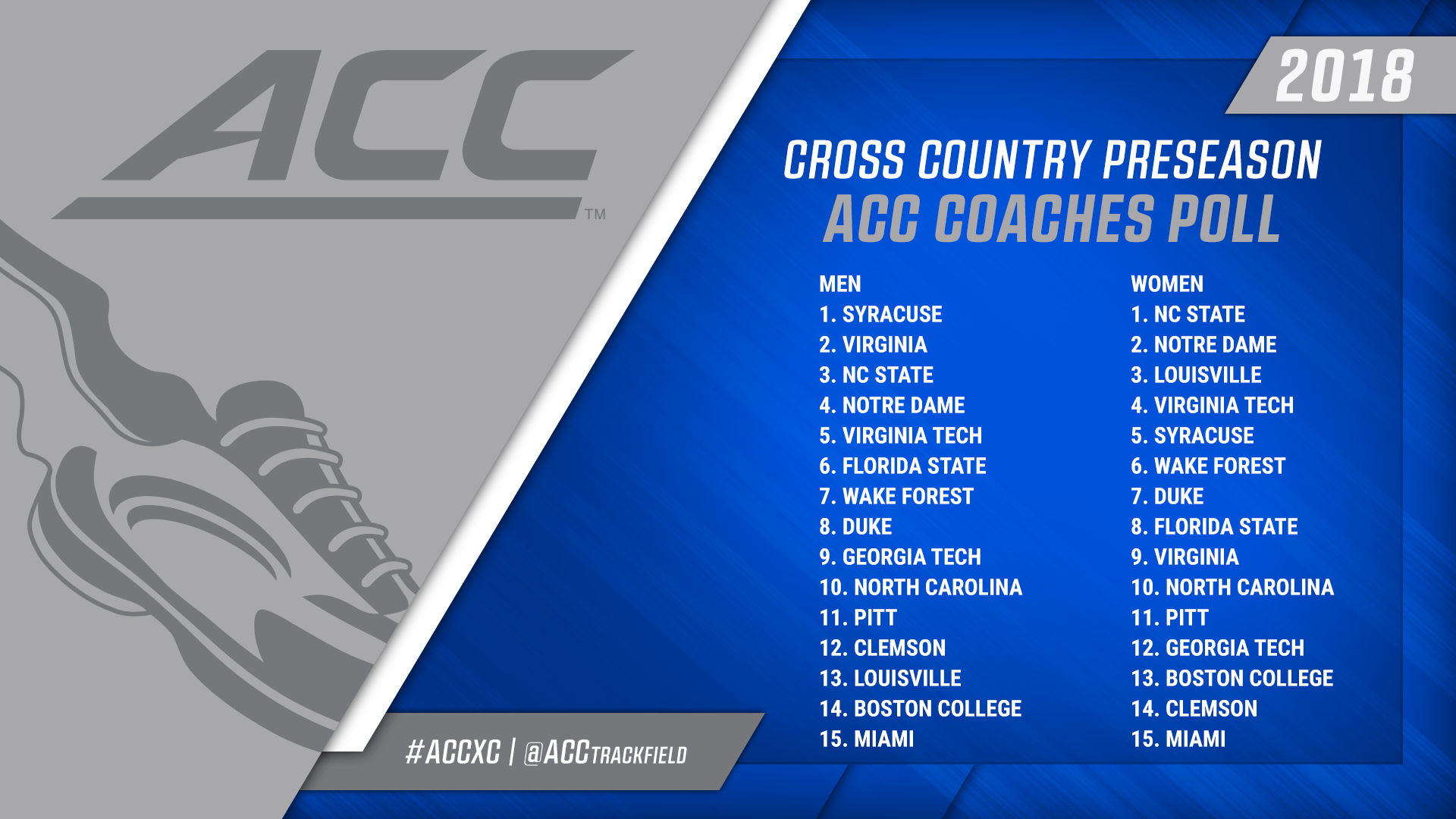 Earlier in the week, Tech women ranked fourth in the USTFCCCA preseason south regional poll, meanwhile the men came in at 11. Last season at the ACC Championships, the men placed ninth in the 8k run and the women placed 12th in the 6k.
Returning for the Yellow Jackets this season is senior Avery Bartlett, who finished 57th at the conference championships last year with a time of 24:40.5. Also returning for the men is Matthew Munns who followed Bartlett grabbing 58th place, while clocking a time of 24.41.1.
For the women, Mary Prouty looks forward to her senior campaign after a 28th place finish at the league championships last season. Another Jacket, rising sophomore Nicole Fegans also returns as the freshman sensation capped 44th place with a time of 21:22.5.
The Yellow Jackets look to start off their season strong when they travel to Athens, Ga. for the Bulldog Invitational Saturday, Sept. 8.
For the latest information on the Georgia Tech Yellow Jackets, follow us on Twitter (@GT_TrackNField), Facebook (Georgia Tech Track & Field/Cross Country) or visit us at www.ramblinwreck.com.