Georgia Tech women's cross country ranked No. 6 in the ACC preseason coaches' poll, announced by the conference on Thursday afternoon, with the men coming in at No. 10.
The women moved up three spots from No. 9 in last season's poll, and the men moved up two spots from No. 12.
Earlier this week, both the women and men ranked in the top 5 in the first USTFCCCA Regional Rankings of the season, with the women ranked No. 3 the men ranked No. 5. The No. 3 ranking for the women in the South Region is the best preseason ranking received by the Yellow Jackets in program history.
The women's cross country team also received 21 votes in the USTFCCCA Women's Cross Country National Coaches' Poll, coming in unofficially at No. 32 nationally.
Both the women and men kick off the season on Saturday in Athens, Ga. at the Bulldog Invitational.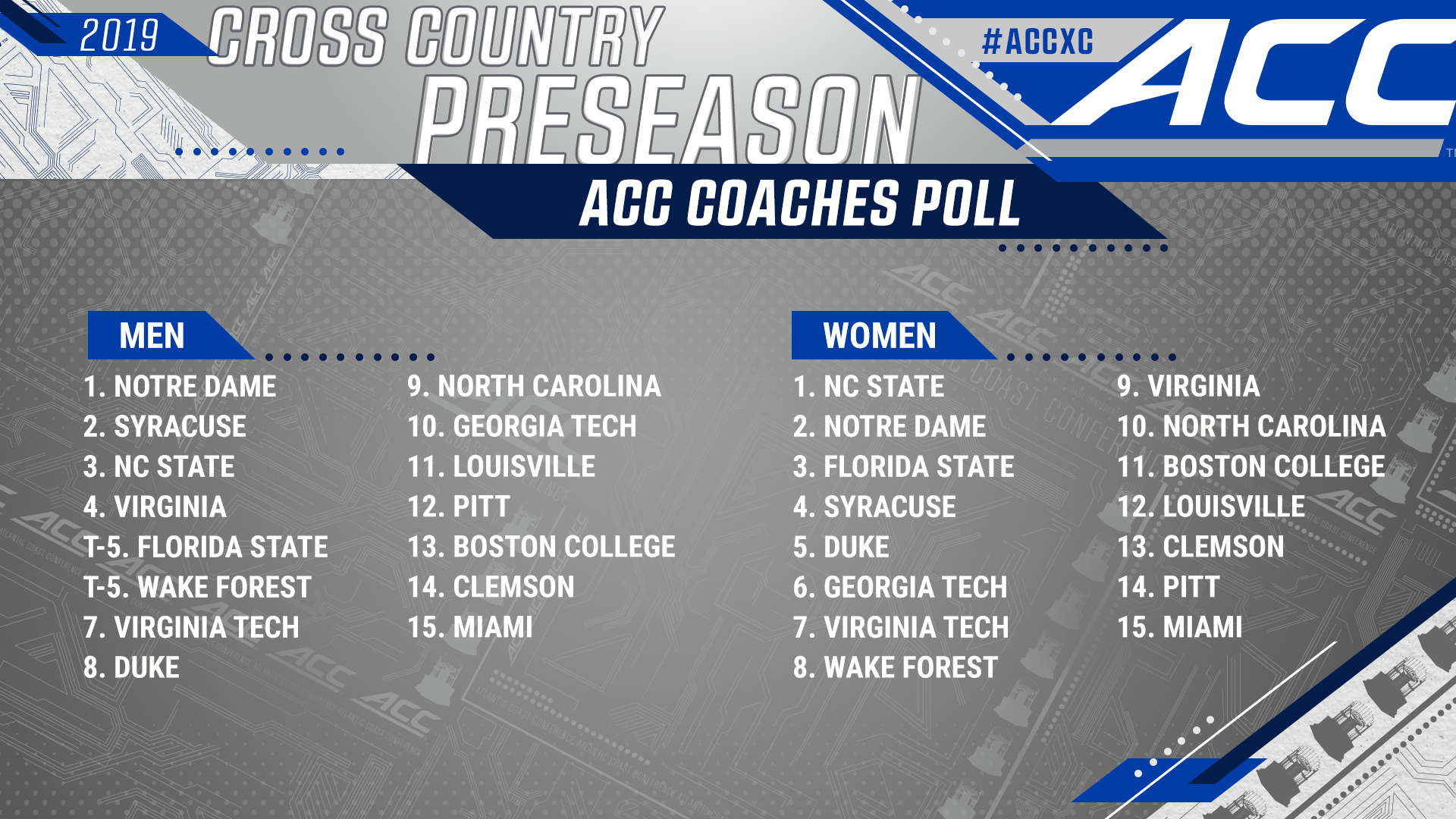 ACC Network has launched!
The ACC Network is a linear and digital platform dedicated to 24/7 coverage of ACC sports that launched on Aug. 22, 2019. It will exclusively televise approximately 450 live events each year, including 40 football games (beginning with Georgia Tech's 2019 season opener at Clemson on Aug. 29), as well as 150 men's and women's basketball contests.
Don't get shut out! For more information and to learn if your cable/satellite/digital provider is carrying the ACC Network, visit GetACCN.com. Georgia Tech fans whose cable/satellite/digital providers aren't carrying the ACC Network are urged to contact their providers and ask for the ACC Network to be a part of their subscription
For the latest information on the Georgia Tech Yellow Jackets, follow us on Twitter ( @GT_TrackNField ), Facebook ( Georgia Tech Track & Field/Cross Country ) or visit us at www.ramblinwreck.com