THE FLATS – Georgia Tech women's tennis head coach Rodney Harmon announced on Monday Alexis Casati has joined the Yellow Jackets as assistant coach. Casati arrives on The Flats after a stay at SMU.
"I am really excited to have Alexis join our staff," said Harmon. "Her knowledge and love of the game, and her enthusiasm, were very apparent during the interview process."
Casati spent last season at SMU as a volunteer coach where she helped the Mustangs to a 9-5 record (2-1 American) before the season was shortened due to the Covid-19 pandemic. SMU opened the season with a six-match win streak under first-year head coach Jeff Nevolo and was capped with Jackie Nylander earning Texas Region Rookie of the Year honors.
Prior to arriving at SMU, Casati served as the assistant coach at Western Michigan for two seasons. During her stint with the Broncos, Casati tutored four student-athletes to all-MAC honors, and helped guide WMU to an impressive 2018-19 season, finishing third in the MAC after recording only two conference wins in 2017-18. WMU turned in a 12-11 overall record in 2018, its best mark since 2016, and went 11-3 at home.
Casati also helped recruit WMU's 2018 fall recruiting class, the best class since 2014 and the biggest in program history. During her first season with WMU, the Broncos went 11-13 overall, including a 9-3 home record, and had two players earn all-MAC second team honors. Additionally, Denise Azcui became the second Bronco in program history to be named the ITA Division I Midwest Regional Arthur Ashe Jr. Leadership & Sportsmanship Award recipient.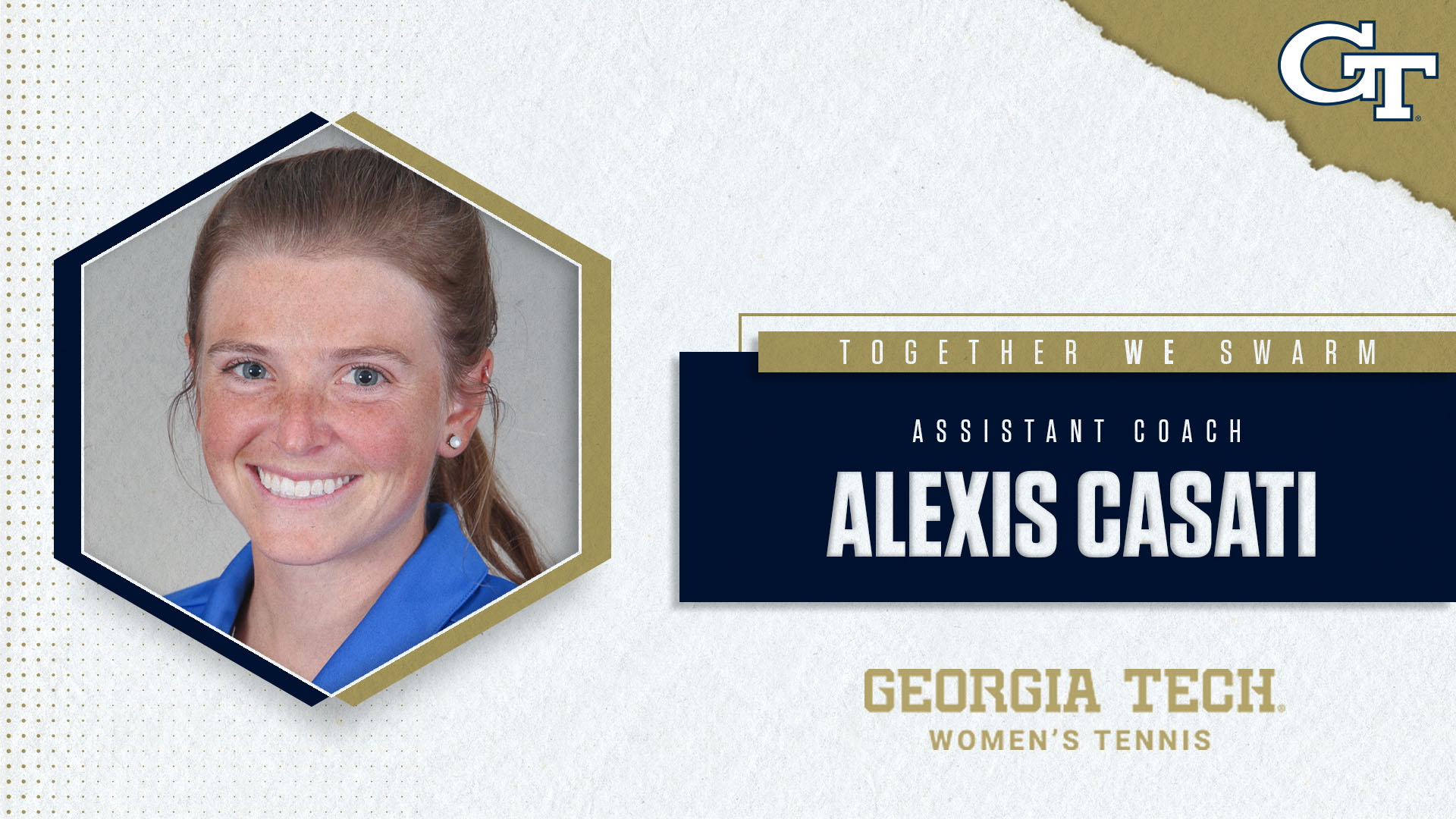 A native of Deerfield, Ill., Casati was a four-year letterwinner at the University of Illinois, finishing with a career singles mark of 67-47 playing mainly at No. 1 and No. 2. She earned all-Big Ten honors her sophomore season and was also a three-time Academic All-Big Ten recipient. Casati was named team captain twice and was a three-time MVP. She finished her freshman season with a 30-10 overall singles mark, tying the Illinois freshman record for singles win in a season.
Casati graduated from Illinois in May of 2017 with a degree in journalism. She earned a master's degree in sports management from Western Michigan in 2019.
Alexander-Tharpe Fund
The Alexander-Tharpe Fund is the fundraising arm of Georgia Tech athletics, providing scholarship, operations and facilities support for Georgia Tech's 400-plus student-athletes. Be a part of developing Georgia Tech's Everyday Champions and helping the Yellow Jackets compete for championships at the highest levels of college athletics by supporting the A-T Fund's Annual Athletic Scholarship Fund, which directly provides scholarships for Georgia Tech student-athletes, and Athletics Initiative 2020, Georgia Tech athletics' ongoing $125 million initiative to allow Tech to recruit the nation's most elite student-athletes, build a better student-athlete once they arrive on The Flats and, ultimately, win! To learn more about supporting the Yellow Jackets, visit atfund.org.

For the latest information on the Georgia Tech Yellow Jackets, follow us on Twitter (@GT_WTEN), Instagram (GT_WTEN), Facebook (Georgia Tech Women's Tennis) or visit us at www.ramblinwreck.com