CSCAA Scholar All-America Teams Named
THE FLATS – The Georgia Tech men's and women's swimming and diving programs featured 16 student-athletes on the College Swimming & Diving Coaches Association of America (CSCAA) scholar all-America teams, as announced by the organization on Wednesday.
Highlighting the academic selections for the Yellow Jackets was junior swimmer Iris Wang who earned first-team scholar all-America honors. Wang is the first Jacket to earn first team honors overall since Brad Homza in 2016 and the first female since Shannon Lumbra in 2015. It is the first CSCAA academic honor for Wang.
Earning CSCAA scholar all-America honorable mention accolades on the women's team were recent graduates Kira de Bruyn and Morgan Lyons, as well as Paige Gohr, Kristen Hepler, Emily Ilgenfritz, Caroline Lee, Catriona MacGregor and Allie Paschal. The academic honor is the third for de Bruyn having also received honorable mention honors in 2015-16 and 2016-17, and the first for the other seven honorable mention selections.
On the men's side, Henry Carman, Brennan Day, Noah Harasz, Clay Hering, Jacob Kreider, Nolan Mallet and Davis Waln all received honorable mention recognition. For the third-straight year Harasz was recognized as a scholar all-America honorable mention after being tabbed a CSCAA scholar all-American first team member in 2014-15. It is also the third CSCAA academic honor for Mallet and the first for Carman, Hering, Kreider and Waln.
To be selected to the CSCAA scholar all-America team, swimmers and divers must have achieved a grade point average of 3.50 or higher and have participated in their respective NCAA/NAIA/NJCAA Swimming and Diving Championships. Honorable mention selections have similarly achieved a GPA of 3.50 and achieved a "B" time standard or competed at their respective diving qualifying meets.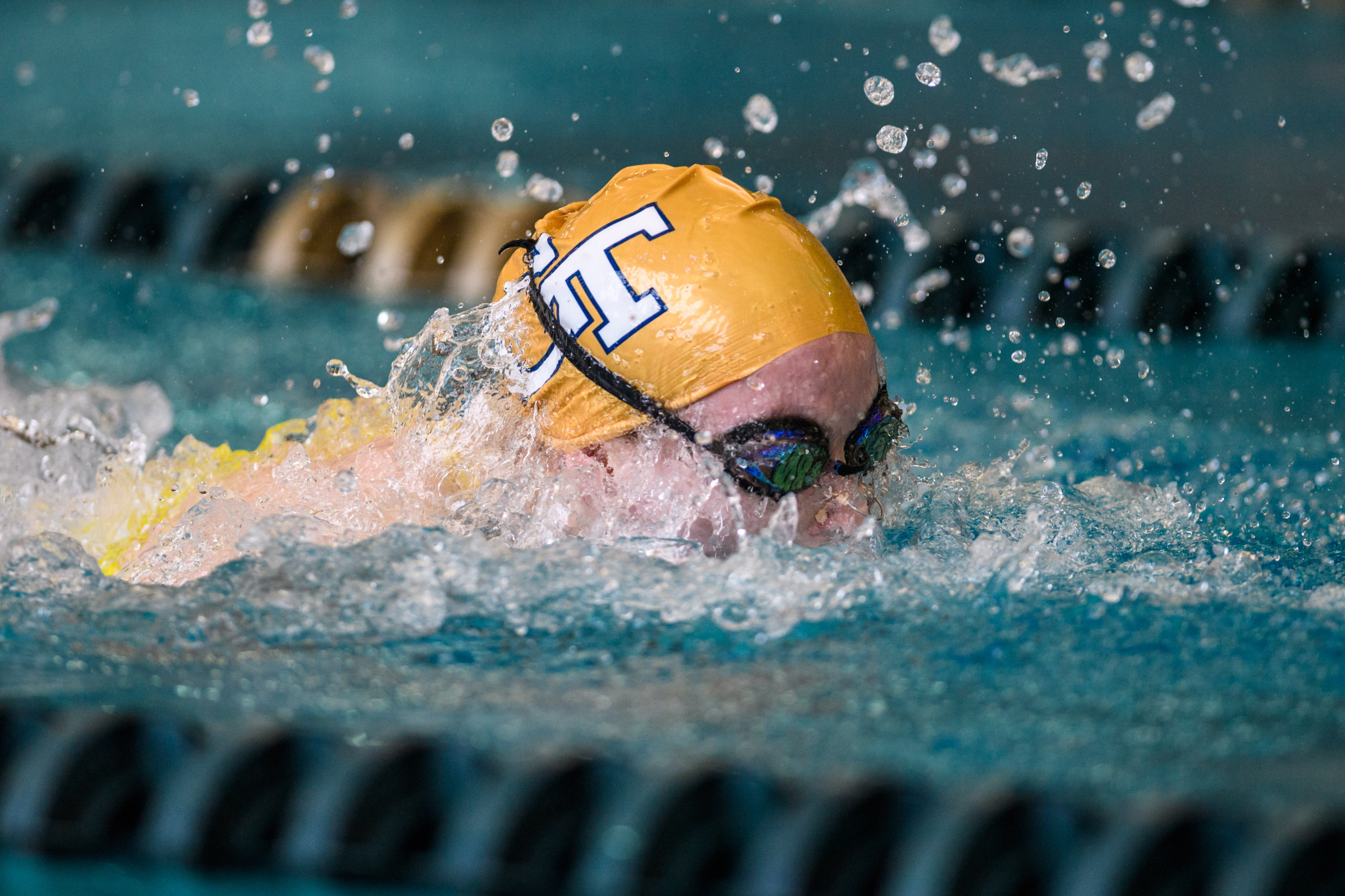 2018 CSCAA Scholar All-America Teams – Georgia Tech Selections
Women
Name, Year
Kira de Bruyn, Sr. (HM)
Paige Gohr, Fr. (HM)
Kristen Hepler, So. (HM)
Emily Ilgenfritz, So. (HM)
Caroline Lee, So. (HM)
Morgan Lyons, Sr. (HM)
Catriona MacGregor, Fr. (HM)
Allie Paschal, Fr. (HM)
Iris Wang, Jr.
Men
Name, Year
Henry Carman, Fr. (HM)
Brennan Day, So. (HM)
Noah Harasz, Sr. (HM)
Clay Hering, So. (HM)
Jacob Kreider, Fr. (HM)
Nolan Mallet, Jr. (HM)
Davis Waln, Fr. (HM)
For the latest information on Georgia Tech Yellow Jackets Swimming & Diving, follow us on Twitter (@GTSwimDive), Instagram (@GTSwimDive), and Facebook (Georgia Tech Swimming & Diving) or visit us at www.ramblinwreck.com.